Jeremy Hunt handed major lifeline with 'wriggle room' for tax cuts now on cards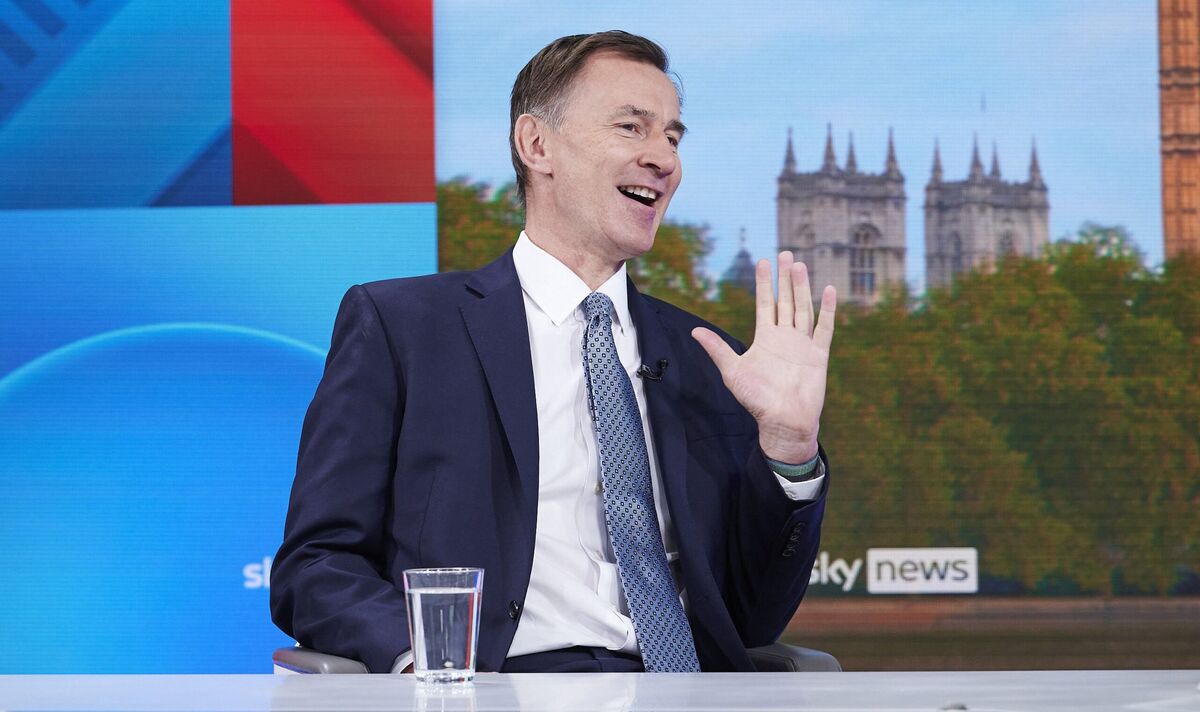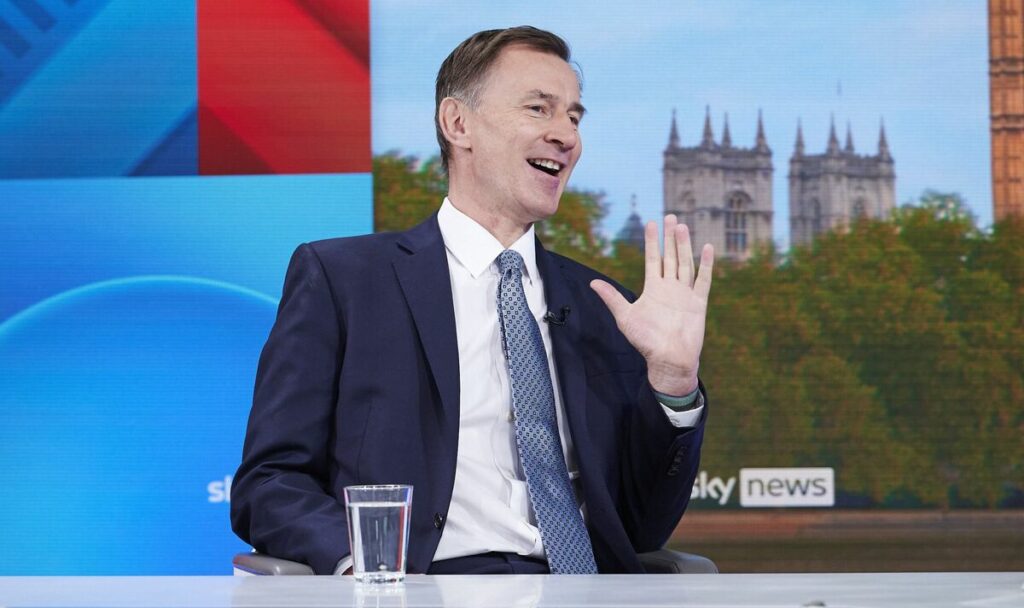 Jeremy Hunt clashes with Trevor Phillips
A top economist has said Chancellor Jeremy Hunt may get some "wriggle room" for much-needed tax cuts ahead of the general election.
The prediction came after lower-than-expected public borrowing figures were published, showing net borrowing of £11.6billion, lower than the £13billion forecast.
Total borrowing for the financial year so far is now £69.9billion, well below the £81billion forecast.
In September, Tory MPs had all-but abandoned hope for tax cuts in Mr Hunt's forthcoming Autumn Statement, after it was reported the Chancellor is still worried about future interest rate rises wiping out any fiscal headroom.
Today's welcome decision from the Bank of England not to put up interest rates, for the first time in 14 consecutive adjustments, may give Mr Hunt confidence to give the economy a much-needed boost.
READ MORE: Interest rate rise return fears as Bailey told hikes must 'stop not pause'
Ashley Webb, a former Treasury expert now working as an economist at Capital Economics, has now said he would be "surprised" if the Chancellor doesn't find "wriggle room for tax cuts and/or spending rises" in next March's budget.
He said: "August's public finances figures continued the recent run of better than expected news on the fiscal position… [which would give the Chancellor] a bit more wriggle room for pre-election giveaways."
He added that spending rises or tax cuts in March's budget "would give the Bank of England another reason to keep interest rates at their peak for longer than the [US] Fed and the European Central Bank".
This morning Mr Hunt warned Brits to continue being cautious, despite the week's good inflation and interest rates news.
Don't miss…
Tory MPs give up hope for tax cuts this Autumn, but will 'prop this sh**show up'[EXCLUSIVE]
Lee Anderson hails Kemi Badenoch for exposing Sky host's 'outrageous' claims[LATEST]
'Step out of London!' Kemi Badenoch erupts at Sky host's 'ludicrous' claim[WATCH]
We use your sign-up to provide content in ways you've consented to and to improve our understanding of you. This may include adverts from us and 3rd parties based on our understanding. You can unsubscribe at any time. More info
He told journalists: "These numbers show why after helping families in the pandemic we now need to balance the books.
"Now is the time to see the job through. We are on track to halve inflation this year and sticking to our plan is the only way to bring interest and mortgage rates down." 
The Chancellor will hold his Autumn Statement on November 22, with one MP telling the Express they expected only "moderate excitement" when Mr Hunt stands to deliver the speech.
Another senior low-tax Tory MP said they would be pushing for income tax cuts, but mainly as a way of winning concessions on their other desire for improved family tax rates.
They added that expectations are "pretty low".
Speaking to the Express last month, low-tax Tories said they would be pushing for reforms to energy grid connectivity, exactly what was announced by Rishi Sunak in yesterday's net zero speech.
Source: Read Full Article