Woman threw '£5k in cash' at man after 'drunken row' forced plane to divert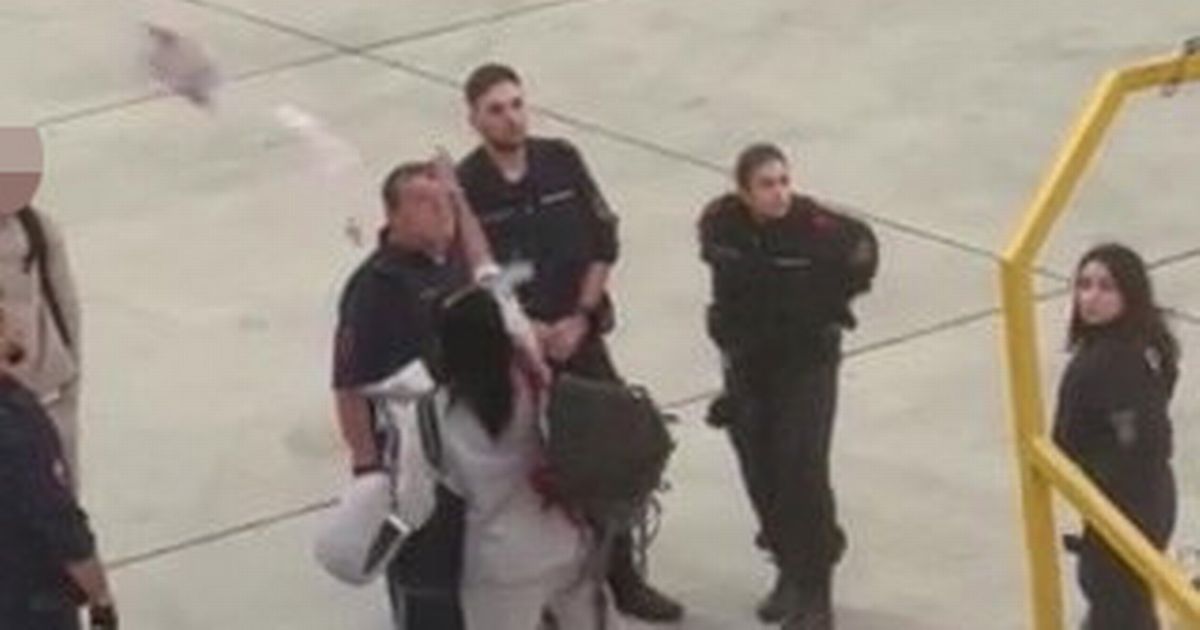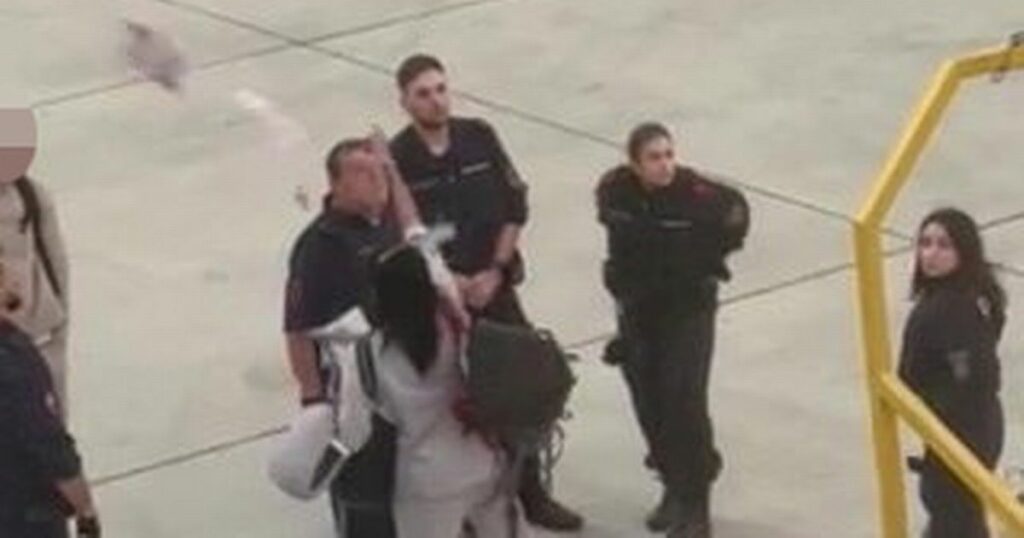 Aeroplane passengers claim a woman threw "£5,000 in cash" at a man after an "intoxicated" row forced the pilot to make an unscheduled stop.
The Eva Air flight took off from Heathrow at around 9.35pm. It was five hours into the journey to Bangkok, Thailand, on September 30 when things apparently kicked off.
The pilot told passengers he needed to turn around and land in Vienna, Austria, for safety reasons. Videos show police escorting the couple from the plane in Vienna before she turned around and threw the wad of cash.
READ MORE: Sicilian Mafia 'in crisis' as 'last Godfather' who dissolved 12-year-old in acid dies
For the latest brilliantly bizarre news from the Daily Star, click here.
Passenger Andy Singh, 63, said: "The lady and the man, they were already intoxicated. They kept talking about money, he would say: 'She's got my £5,000 in her bag.'
"The captain said: 'We have to go back to Vienna because [of] staff safety and the passengers' safety, ladies and gentlemen we have got no choice but to get back to Vienna.'"
Video captured by Mr Singh shows a man scowling at him for filming. He went on: "The police took the lady first. He decided after a couple of minutes on the tarmac to grab the bag from the lady, but the lady just threw all £5,000."
Notes were seen flying all over the tarmac before the man and airport workers started picking some of them up. Both the man and the woman were then put into a police van.
"Some of the notes, they were floating away because nobody picked them up, they only picked up the nearest ones," Mr Singh said.
Mr Singh said all passengers were put up in a hotel in Vienna. The Daily Star has contacted Eva Air for comment.
For the latest breaking news and stories from across the globe from the Daily Star, sign up for our newsletter by clicking here.
Source: Read Full Article