Colorado logs coldest temps in the United States on Saturday, Sunday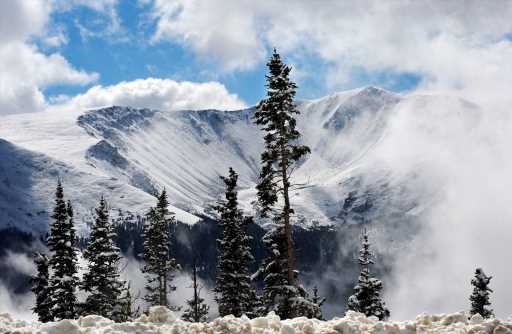 Colorado was the coldest place in the contiguous United States on Saturday and Sunday, according to data collected by the National Weather Service.
A weather station on Berthoud Pass logged a low of 19 degrees on Saturday and a station on Trail Ridge Road, 4 miles northwest of Grand Lake, logged a low of 17 degrees on Sunday.
Those are typical temperatures for high mountain valleys, said Bruno Rodriguez, a meteorologist with the National Weather Service's Boulder office. The area is experiencing an inversion, which is when warm air traps cold air below it.
"Colder air is denser and heavier and tends to sink to the valley floor, and these are typical cold spots in our forecast area," Rodriguez said.
The low temperatures recorded Saturday and Sunday didn't break any records for the area, Rodriguez said. Neither weather station had enough data to pull for record lows, but another high mountain station in Dillon recorded a low of 10 degrees on Sept. 23, 1946, and a low of 14 degrees on Sept. 24, 1956.
The inversion and accompanying chilly temperatures should stick around until at least Friday before weather patterns start to change, Rodriguez said.
Get more Colorado news by signing up for our daily Your Morning Dozen email newsletter.
Source: Read Full Article