Progressive District Attorney Enters Race to Unseat Ted Cruz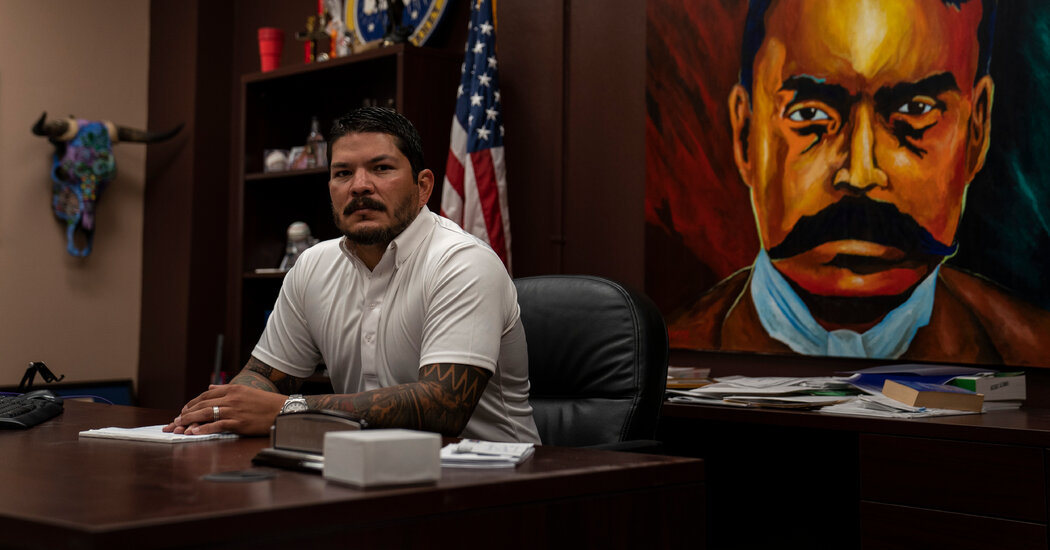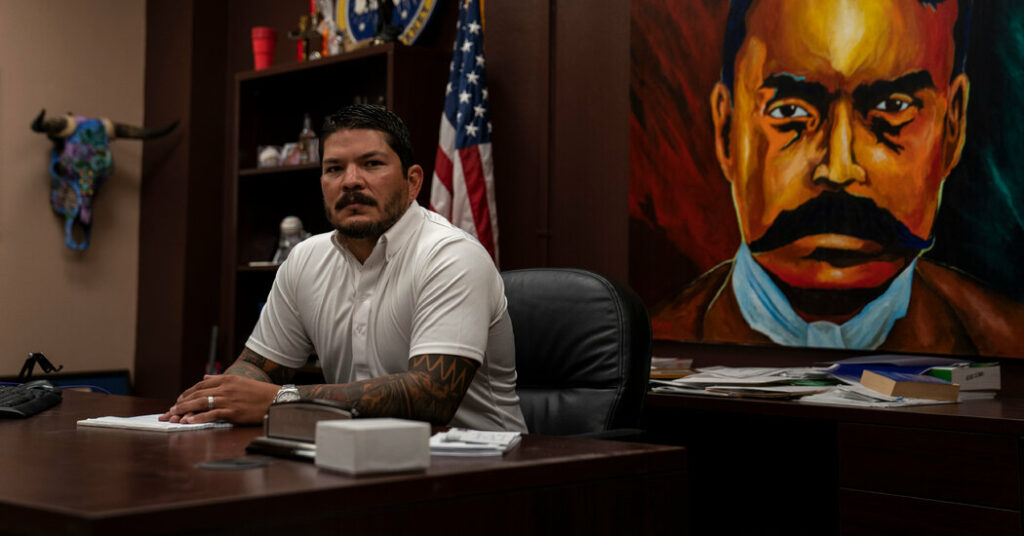 Mark A. Gonzalez, a progressive district attorney in Nueces County, Texas, took an unusual tack when he came under fire from conservatives who didn't like how he was doing his job.
He resigned — to run for the United States Senate.
Mr. Gonzalez announced Tuesday that he would join a large field of candidates in the Democratic primary to challenge Senator Ted Cruz next year, the most prominent of whom is Representative Colin Allred. In an interview, Mr. Gonzalez said his decision was directly tied to efforts to remove him from his elected office.
"Prior to that, I hadn't really had any more taste or want for politics," he said. But "with the petition and some of the stuff that's been going on at least statewide, it just kind of — I don't know if the word is just angered me or incited me or something — and so I just decided that I don't want to represent or try to represent just Nueces County. I want to represent Texans that want change."
He said the other issues that animated him included preserving abortion rights and voting rights, and combating conservative efforts to limit the teaching of subjects like the United States' racial history.
His campaign announcement video highlights Mr. Cruz's decision to leave Texas for a vacation in Cancún in 2021 while the state was dealing with a disastrous winter storm, and contrasts that decision with a clip of Mr. Gonzalez during the same storm, asking Nueces County residents to notify his office of any incidents of price gouging. Mr. Cruz, a Republican seeking a third term in the Senate, fended off an unexpectedly fierce challenge from Beto O'Rourke, a Democrat, in 2018. He won that race by about 2.5 percentage points, two years after Donald J. Trump had won the state by nine points.
It will be an uphill battle for any Democrat to unseat Mr. Cruz given Texas' partisan leanings, but his is one of the few Republican-held Senate seats — along with one in Florida — that Democrats may target amid a tough 2024 map. By contrast, Republicans see pickup opportunities in eight red or swing states. Democrats currently control the Senate by a narrow margin.
Mr. Gonzalez does, however, have a record of winning difficult races. He was elected in Nueces County, home to the city of Corpus Christi, in 2016 and 2020, even as Mr. Trump narrowly won the county. He previously said he would not run for re-election as district attorney.
"I think that more Texans probably can identify with a guy like me," he said when asked what set him apart from the other Democratic candidates — a guy like him meaning, among other things, someone from a low-income family who has a criminal record.
He added: "We have strong family values, we believe in small government, but I also believe in opportunity and giving people chances, and I think most Texans feel that way."
In his announcement video and his resignation letter to Gov. Greg Abbott, Mr. Gonzalez took the unusual step of emphasizing an element of his background that many candidates might have sidestepped: a drunk-driving arrest when he was 19. In the resignation letter, he said he had taken responsibility and pleaded guilty, then been dismayed to see the same charges dismissed for a defendant who, unlike Mr. Gonzalez, could afford a lawyer.
"It dawned on me that the wealthy and well-connected have a different criminal legal system applied to them and accusations against them than everyone else does," he wrote. "My ignorance of the system was detrimental to my life and has been to so many others just like me."
Mr. Gonzalez also drew attention to an effort by conservative activists to remove him from office, which his resignation has made moot. The conservative petition accused him of incompetence and official misconduct.
The petition was both specific and broad. Specifically, it accused him of mishandling two capital murder cases. But it also accused him of having "intentionally nullified duly enacted laws of his oath of office," reflecting a growing pattern of right-wing attempts to remove progressive prosecutors who have used their discretion to seek lower sentences or to decline to charge certain crimes.
"They want to use me as a sacrificial lamb to send a foreboding message to other duly elected D.A.s in Texas who exercise their discretion," Mr. Gonzalez wrote of state Republicans in his resignation letter.
"I will not be used that way, nor will I run from a fight," he added. "Quite the opposite, in fact."
Maggie Astor is a reporter covering live news and U.S. politics. She has also reported on climate, the coronavirus and disinformation. More about Maggie Astor
Source: Read Full Article