UK Retail Sales Recover In August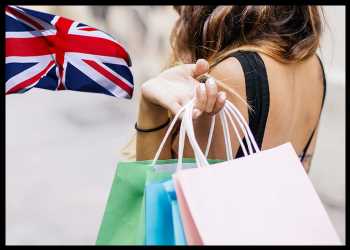 UK retail sales expanded in August on food and non-food store sales after wet weather hit footfall in July, official data showed on Friday.
Retail sales posted a monthly growth of 0.4 percent, in contrast to the 1.1 percent decline seen in July. Nonetheless, sales volume was slightly weaker than economists' forecast of 0.5 percent rise.
Excluding auto fuel, retail sales advanced 0.6 percent on month, as expected, reversing July's 1.4 percent decrease.
Both food and non-food stores sales rebounded in August, while automotive fuel posted a 1.2 percent decrease, offsetting the 0.9 percent increase in July as increasing petrol and diesel prices reduced fuel sales volumes.
The ONS said food stores sales grew 1.2 percent after a 2.6 percent drop when supermarkets reported that the wet weather damped clothing sales, and supermarket food sales also fell back.
Non-food stores sales gained 0.6 percent in August, following a fall of 1.2 percent in July when poor weather reduced footfall.
On a yearly basis, the decline in overall retail sales slowed to 1.4 percent from 3.1 percent in July. Similarly, sales excluding auto fuel dropped at a slower pace of 1.4 percent after a 3.3 percent fall.
Elsewhere, survey results from the market research group GfK showed that British consumer confidence hit the highest since January 2022. The corresponding index improved to -21 in September from -25 in August.
As the growing drag from higher interest rates intensifies over the coming months, confidence is likely to take a knock and, in turn, generate a 0.5 percent fall in real consumer spending, Capital Economics' economist Alex Kerr said.
On Thursday, the Bank of England had kept its benchmark rate unchanged unexpectedly for the first time since November 2021 after tightening it for 14 straight meetings. The bank rate was retained at 5.25 percent, the highest since early 2008.
The bank forecast the economy to grow only slightly in the third quarter of 2023 with past tightening weighing heavily on the housing sector. Housing investment and most measures of house prices decreased somewhat alongside a low level of property transactions.
Source: Read Full Article