Bank Of Japan Keeps Policy Unchanged; Damps Rate Hike Speculation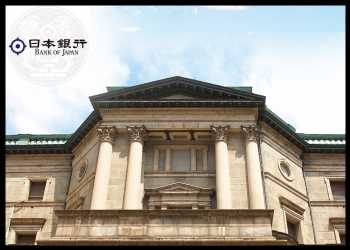 Japan's central bank left its massive monetary policy stimulus unchanged on Friday and policymakers remained dovish even as inflation continued to remain above the target and all major central banks are close to the end of their tightening cycle.
At the end of the two-day meeting on Friday, the policy board of the Bank of Japan, led by Governor Kazuo Ueda, decided to retain a negative interest rate of 0.1 percent on current accounts that financial institutions maintain at the central bank.
The BoJ board also voted to keep the cap on the 10-year Japanese government bonds yield at around zero percent.
"With extremely high uncertainties surrounding economies and financial markets at home and abroad, the Bank will patiently continue with monetary easing while nimbly responding to developments in economic activity and prices as well as financial conditions," the BoJ said in a statement.
At the press conference, Ueda said policymakers cannot foresee when inflation will return to the 2 percent target sustainably and adjust the negative interest rate accordingly.
Official data today showed that inflation excluding fresh food remained unchanged at 3.1 percent in August. This measure has stayed above the 2 percent target for the 17th straight month.
Overall consumer price inflation slowed marginally to 3.2 percent from 3.3 percent in July.
The BoJ will likely bring about another policy change in October and make a first rate hike attempt in the second quarter of next year, ING economist Min Joo Kang said.
The economist said consumer prices are set to stay above the central bank's projection and clearer signs of demand-side pressure will emerge only the next couple of months, allowing the BoJ to atleast change its yield curve control policy.
Capital Economics' economist Marcel Thieliant expects the BoJ to finally call time on negative interest rates at its January meeting and lift its policy rate to +0.1 percent. The economist said the bank will only abolish YCC by the middle of next year.
Source: Read Full Article