Semiconductor, deep tech to be in focus at the India Mobile Congress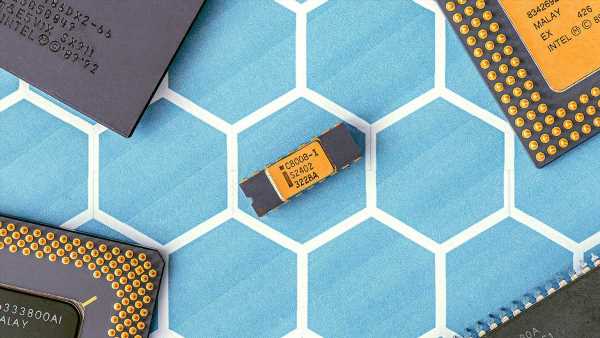 The three-day India Mobile Congress (IMC) will showcase the widening convergence of telecom with new domains, such as semiconductors and deep tech, P Ramakrishna, the forum's chief executive officer, said on Tuesday.
With more than 250 global and domestic exhibitors, the seventh edition is expected to draw more than 100,000 visitors this year, he said.
There will also be over 5,000 CXO-level delegates and more than 350 speakers.
Deep tech, semiconductors, manufacturing, broadcasting, green energy, innovation centres, and public-sector enterprises will be focal areas, Ramakrishna said.
The event, beginning October 27, will also showcase advancements in 5G networks, the increasing use of artificial intelligence (AI) in telecommunications and other domains, edge computing, Industry 4.0, and the emergence of the India stack of technologies.
The IMC describes itself as the largest telecom, media, and technology forum in Asia, jointly organised by the Department of Telecommunications and the Cellular Operators Association of India.
With the theme of 'Global Digital Innovation', the marquee event is expected to play a major role in positioning India as a technology developer, telecom manufacturer and exporter this year.
6G will be a key theme at the event, given the presence of officials from the International Telecommunications Union (ITU).
The United Nations-affiliated ITU recently accepted India's inputs on the 6G technology framework, indicating the country's crucial role in the development of next-generation high-speed technology.
In March, India adopted the Bharat 6G Vision document, envisaging the country to be a front-line contributor in the design, development. and deployment of 6G technology by 2030.
At last year's event, Prime Minister Narendra Modi had launched 5G services in India.
This year, 14 government departments, such as the Ministry of Heavy Industries and Indian Railways, will showcase industry use cases for 5G that are being deployed, Ramakrishna said.
He said as many as 400 startups were set to participate at the event, along with 100 angel investors.
The event will also witness state innovation hubs showcased by 16 states.
"We are also partnering with industry associations across verticals, including manufacturing, the Electronic Industries Association of India, India Electronics and Semiconductor Association, and the Indian Space Association.
"More than 22 higher educational institutions, including several National Institutes of Technology and Indian Institutes of Technology, will also be part of the event," he said.
Source: Read Full Article