UN breaks silence on Israel's Gaza blitz as more than 1,000 strikes shower city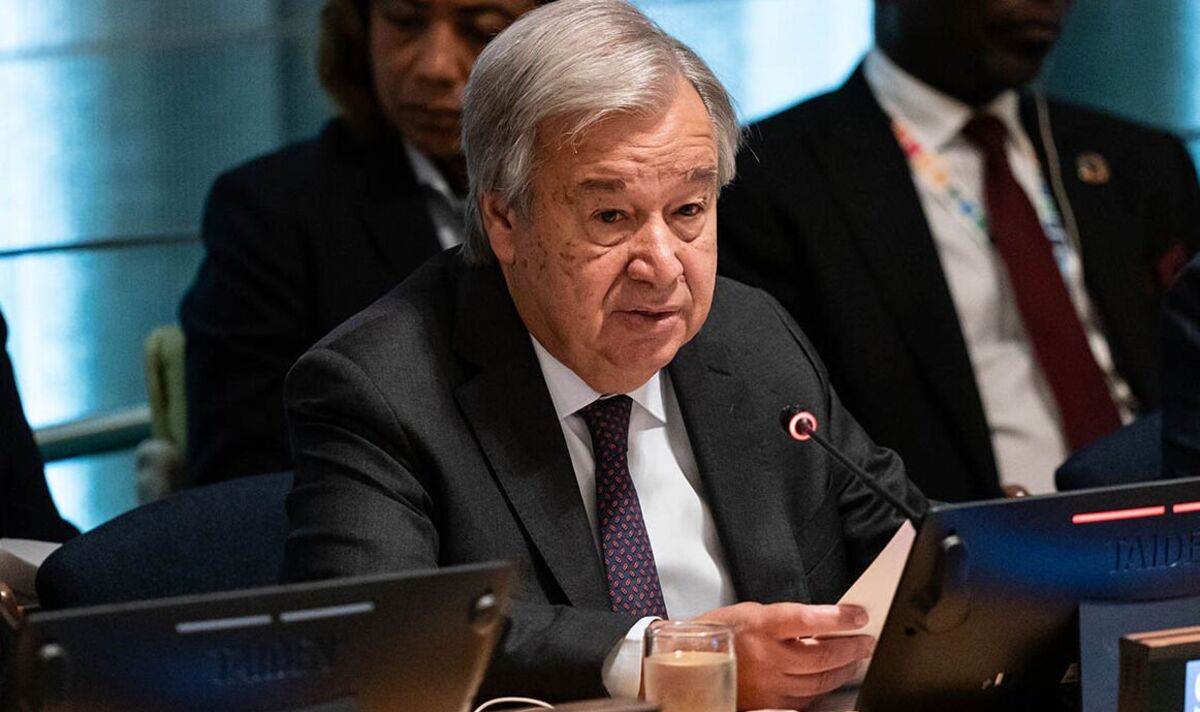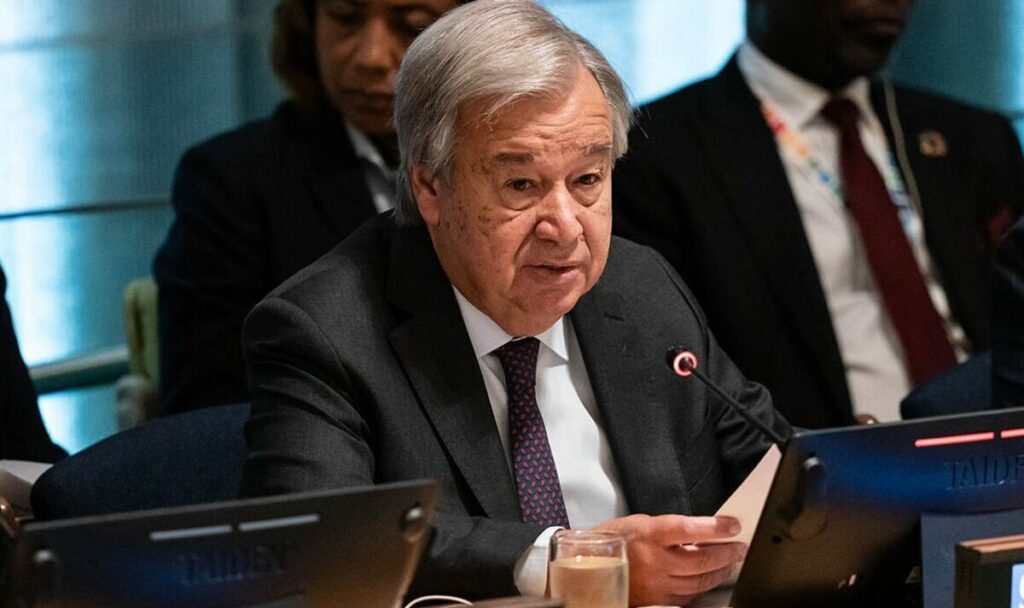 The United Nations Secretary-General Antonio Guterres is "deeply distressed" by Israel's plans to put the entire Gaza Strip under siege.
Speaking on Monday from the UN headquarters after senior officials at the organisations held an emergency meeting on the ongoing conflict, Mr Guterres said: "I am deeply distressed by today's announcement that Israel will initiate a complete siege of the Gaza Strip, nothing allowed in – no electricity, food, or fuel."
The UN chief noted the humanitarian conditions in Gaza can only "deteriorate exponentially" if Tel Aviv carries on with its plans, given the situation was already "extremely dire" even before Hamas' surprise assault on Israel.
While urging the international community to mobilise humanitarian support for Palestinians, he continued: "I urge all sides and the relevant parties to allow United Nations access to deliver urgent humanitarian assistance to Palestinian civilians trapped and helpless in the Gaza Strip."
Hours prior, Israeli Defence Minister Yoav Gallant said to have ordered the blockade.
READ MORE: Hamas terrorists drag mum and young sons from home in cruel abduction
He shared: "There will be no electricity, no food, no fuel, everything is closed. We are fighting human animals and we act accordingly."
Hamas terrorists launched their air and land attacks on Saturday from Gaza, killing more than 800 Israelis and leaving some 2,500 injured. 
Many militants are believed to have brought back to the strip the dozens of Israeli captives they abducted on the weekend.
Also on Monday, Abu Obaida, the spokesman for Hamas' armed wing, warned Israel the group intended to kill one captive for each air strike targeting Palestinians without warning.
Don't miss…
Israel atrocity is all on Iran, Hamas was just its suicide squad – Ben Habib[COMMENT]
Embarrassed Brussels sparks outrage over 'soft spot' for Hamas[INSIGHT]
Iran issues chilling warning as bodies of 1,500 Hamas terrorists found in Israel[LIVE BLOG]
We use your sign-up to provide content in ways you've consented to and to improve our understanding of you. This may include adverts from us and 3rd parties based on our understanding. You can unsubscribe at any time. More info
He said: "Every targeting of our people without warning will be met with the execution of a civilian hostage.
"We decided to put an end to the fascist Zionist crime against our people. We hold the enemy responsible for this decision before the world, and the ball is in his court."
In his address, Mr Guterres also condemned Hamas' terrorist actions, as he said: "I recognise the legitimate grievances of the Palestinian people, but nothing can justify these acts of terror and the killing, maiming and abduction of civilians." 
Tel Aviv has pummelled the densely populated Gaza Strip since Saturday, in response to Hamas' terror attacks.
The Israeli air force carried out more than 1,000 strikes in three days, with 200 attacks alone being launched on Sunday night.
At least 770 Palestinians were killed as a result of the Israeli retaliatory strikes and some 4,000 remained wounded.
Moreover, some 187,000 Palestinians across the Gaza Strip were left displaced.
Source: Read Full Article