Poll: More Americans concerned with Biden's age than Trump legal woes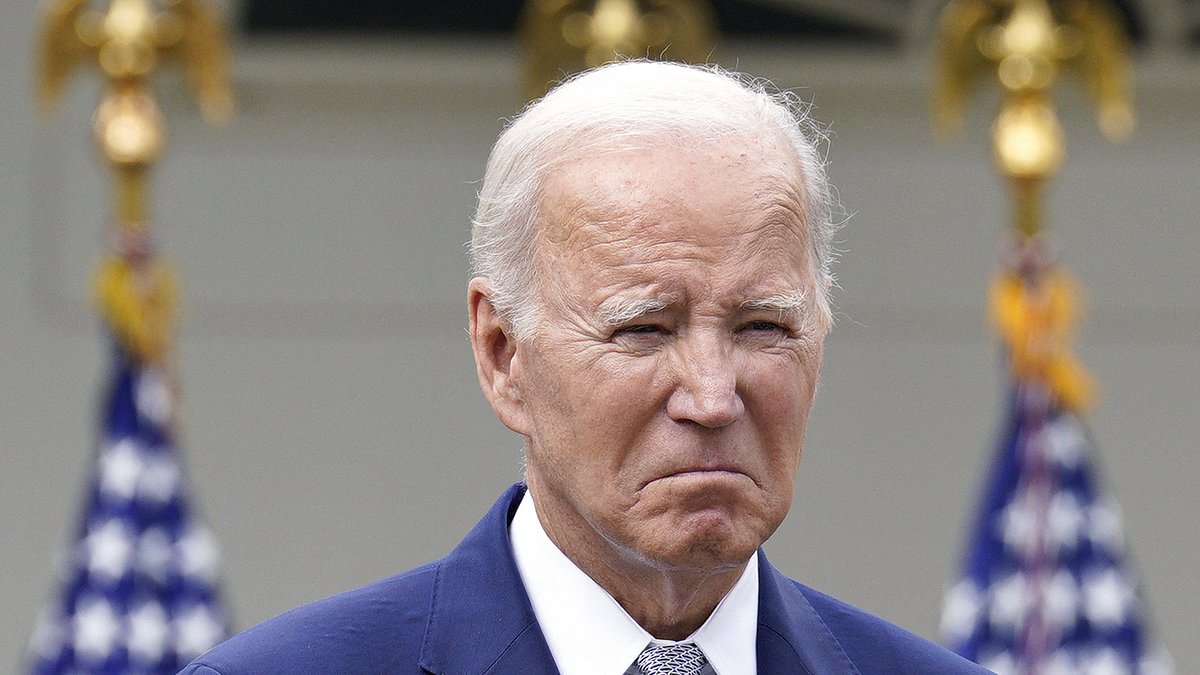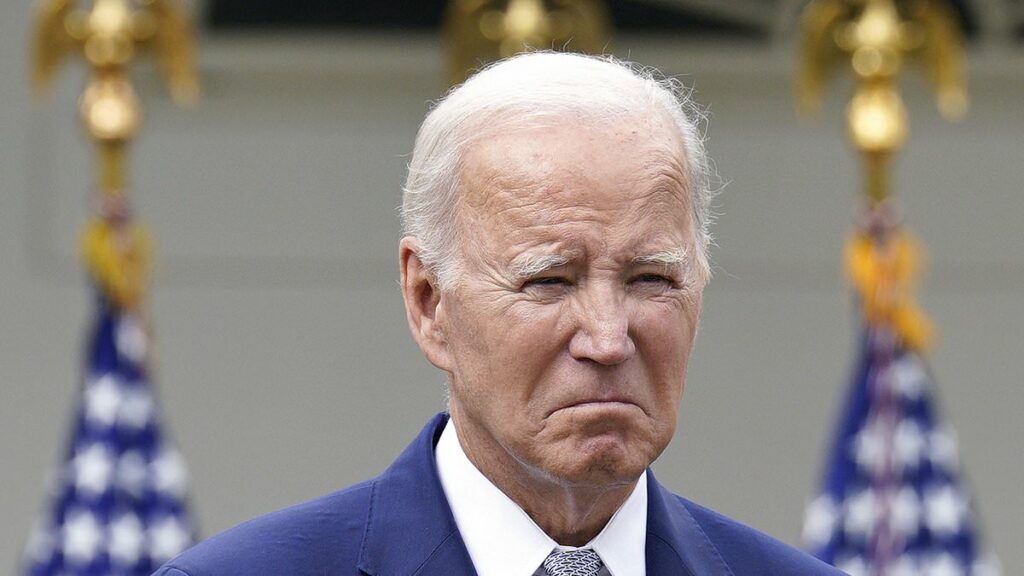 More Americans are concerned with Biden's age than Trump's legal battles, new poll shows
Poll shows three-fourths of voters are concerned with President Joe Biden's age 
Two-thirds are also worried about former President Donald Trump's legal woes 
It shows Biden and Trump in a dead-heat with 46 percent support each
Voters are concerned about President Joe Biden or former President Donald Trump serving another term in 2024 – but the two remain the far front-runners for a rematch in next year's election.
Nearly three-fourths of voters are concerned with Biden's age and almost two-thirds of the same polling bloc have worries about Trump's ongoing legal woes, according to a new NBC News poll released Sunday.
But the latest survey also shows Trump widening his lead over the rest of the Republican primary field – with second place Florida Gov. Ron DeSantis trailing by 43 points – meaning it's still unlikely any other Republican will clinch the nomination.
Looking ahead to the 2024 general election, a hypothetical head-to-head rematch between Biden and Trump, shows the two in a dead-lock earning 46 percent each among registered voters.
The lead Biden had over Trump seems to be disappearing as the campaign season trails on. In a June NBC News poll, Biden had a four-point lead over Trump, 49 percent to 45 percent.
A new poll shows that three-fourths of voters are concerned with President Joe Biden's age while two-thirds are worried about former President Donald Trump's legal woes
The poll shows Biden and Trump in a dead-heat with 46 percent support each. Biden, 80, is running nearly unopposed – with just two longshot bids in the Democratic primary
Additionally, a separate Washington Post/ABC News poll also released Sunday shows Trump bearing Biden by 10 percent. This is an outlier among mainstream polls, with most showing either a tie or Biden with a slight advantage.
The NBC News survey shows Biden holding just a one-point lead over DeSantis, 46% to 45%, which is well within the poll's margin of error.
And in a shock result, Biden trails former UN Ambassador Nikki Haley by 5 points, 46% to 41%.
In the NBC News poll, Haley outperforms the two GOP frontrunners with independents and college-educated voters. Still, 30 percent of all voters say they aren't familiar with Haley.
Meanwhile, Biden's age, 80, is still a growing concern, with 74 percent of voters in the NBC News survey saying his age is worrisome as the general election season comes into view.
Sixty-two percent of voters are also worried about the four indictments levied against Trump since the beginning of the year – two of which are related to the ex-President's attempts to overturn Biden's 2020 victory.
Notably, among those who say they want to vote for Biden in 2024, a whopping 58 percent claim that their vote is more because they want to cast a ballot against Trump than for Biden. On the other side of the spectrum, 57 percent of Trump voters say the same about want to vote against another term for the current President.
Source: Read Full Article