Live updates: Israel 'at war' over Gaza attack, hundreds dead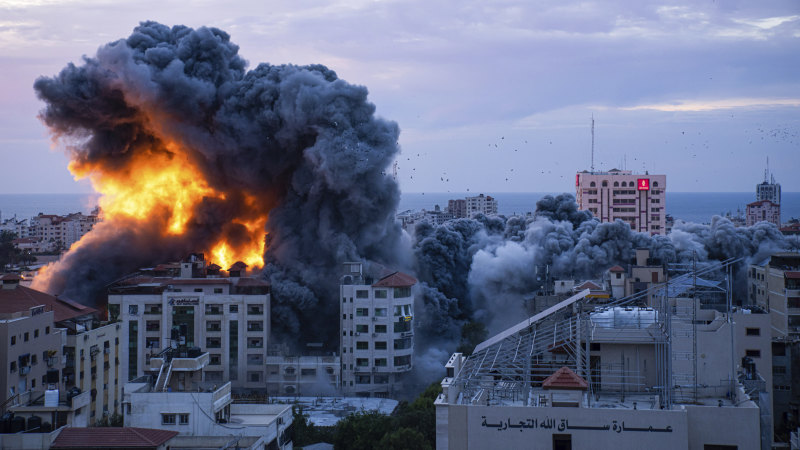 Save articles for later
Add articles to your saved list and come back to them any time.
What we know so far
Here's a wrap of what we know so far:
Hamas militants fired thousands of rockets into Israel about 6am on Saturday (Israel time), catching Israel's intelligence and military services unawares as millions of Israelis were celebrating a religious holiday. Armed Hamas militants infiltrated southern towns raining gunfire on civilians. Israeli soldiers and civilians have been kidnapped and taken back to Gaza.
Israeli Prime Minister Benjamin Netanyahu has declared war, vowing that Israel will exact an "unprecedented price" for one of the deadliest attacks on the nation's home soil. Israel has retaliated with air strikes on Gaza, flattening several residential buildings.
Israeli media have reported at least 250 deaths and Israel's health ministry reported over 1,500 wounded by the Palestinian military attack. Israel's retaliatory attack on Gaza has killed at least 232 people and injured nearly 1,700, according to the Palestinian Ministry of Health. The death toll on both sides is expected to rise.
World leaders from across the globe have condemned the surprise assault on Israel, including US President Joe Biden. Prime Minister Anthony Albanese said Australia stands with its Israeli ally. "We condemn the indiscriminate and abhorrent attacks by Hamas on Israel, its cities and civilians," he said on X, formerly known as Twitter. "We recognise Israel's right to defend itself."
Read our full story here.
Biden speaks
A short time ago US President Joe Biden gave a statement on the fighting.
Biden said America "unequivocally condemns" what he described as an "appalling assault against Israel by Hamas terrorists from Gaza".
The president confirmed he has spoken with Israeli Prime Minister Benjamin Netanyahu and affirmed America's support for Israel, following the Hamas attacks.
US President Joe Biden speaks in the State Dining Room of the White House in Washington, DC, US, on Saturday.Credit: Saturday, Oct 7, 2023. Photographer: Yuri Gripas/Abaca/Bloomberg
"I made clear to Prime Minister Netanyahu that we stand ready to offer all appropriate means of support to the Government and people of Israel," Biden said.
"Terrorism is never justified. Israel has a right to defend itself and its people.
"My Administration's support for Israel's security is rock solid and unwavering."
Read the full statement here.
Welcome to our live coverage
Good morning, welcome to our live coverage of the attack on Israel from Gaza.
I'm Timna Jacks and I'll be bringing you all the developments as they happen this morning.
Most Viewed in World
Source: Read Full Article