Inside bizarre furries craze as 'misunderstood' followers slam fetish claims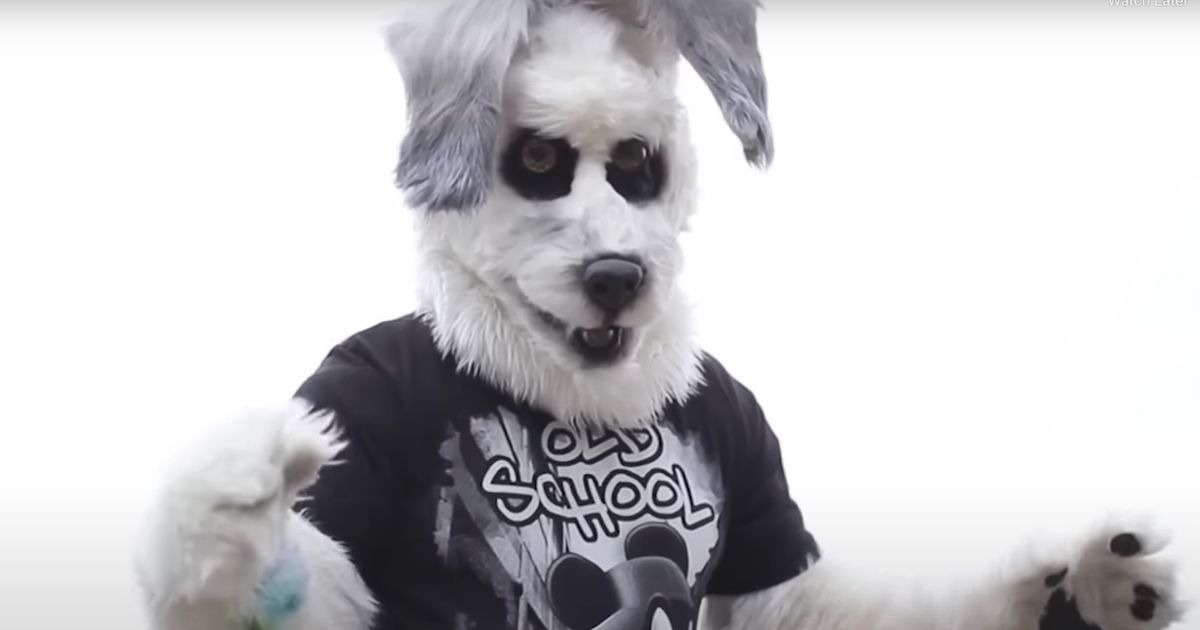 "Misunderstood" furries have lifted the lid on their unique community slamming claims that their "fur-sonas" are just a fetish.
The Furry fandom is made up of people who express an interest in animals with human qualities. The trend began in the 1980s but has since boomed worldwide, with members spurred by the love of anthropomorphic animals like those in Disney movies and video games.
Within the furry community, 84% identify as male, 13% female and 2.5% trans. Some spoke out in a Real Stories documentary on YouTube to dismiss common misconceptions surrounding the subculture.
READ MORE: Brit croc expert 'raped puppies and killed 39 dogs' he called his 'f*** toys'
For the latest news and shocking stories, click here.
One Furry named Bandit said: "My fur-sona is basically to memorialise my dog. He was bouncy and fun and loving and I guess whenever I'm wearing Bandit, I'm a little him.
"I could say it is the opposite of my life because I'm a pretty laid back guy out of suit – and I get in suit and I get 'party' fun."'
Addressing the idea that the community is spurred by fetishism, he said: "It angers me when I find people that say 'oh all you do is dress up in those suits and party and carry on and have sex in those suits.'
"If you've ever had vigorous sex naked you know how much you sweat, can you imagine doing that in a full fur suit? You would die. It can quickly get to over 100 degrees inside the head. So no, that's a false statement to even think that's all it does."
But he admitted: "Yes, there is sex that happens in the fandom – I remember when I was in my 20s – but the fur-sona, fandom thing is about helping other people, to put a smile on people's face and let them forget about the real world and all their troubles."
'Scariest sound in the world' used for 'human sacrifices' recreated by scientists
Boomer The Dog, who wears a collar day-to-day, said that their fur-sona was inspired by the TV show Here's Boomer, which ran from 1980 to 1982. The Furry said: "I like to think like I'm a dog, and I'm looking out at the world with canine-type of eyes and seeing things that way."
Diezel the raccoon said it was friendship that attracted him to the fandom and the fact that he can be who he really is without judgement.
And mum Freya explained what it's like being in the community while raising a family after her marriage broke down. But her new partner is also a Furry which she said "makes the experience so much better for both of us."
Britain's 'most unwanted dog' has never had an owner as 650 day search for home goes on
She added: "You have people thinking it's just a sexual thing when it's not."
Samuel Conway is CEO of Anthrocon, an annual Furry convention that takes place in Pittsburgh, Pennsylvania. Samuel, who is a Furry himself by the name of Uncle Kage, has long tried to protect the reputation of the community's members.
The documentary shared snippets of him adamantly persuading other furries to proceed with caution when speaking to the media and said when he's asked if they have sex in their suits, he tells journalists to go home and try having sex while wearing their sofa.
"That suit over there cost $7,000 (£5,800), you cannot get that fur any more…the owner of that suit doesn't want me coming within 25ft of him with a cup of coffee," he says in one clip, adding, "you notice I didn't say no."
But another contributor said: "You can't talk about the Furry community without talking about sexual things. The two go hand in hand. It's not too overt, not everyone's into it but it's certainly a large presence in the community."
Like with any community, there are "extremes" at both ends of the scale, other members said – and that not everyone had the same mindset and experience.
Furries meet online and at conventions and come in all sorts of shapes and sizes, including mixed species.
A Japanese man, named only as Toko-san has been praised by social media fans for "living out his dreams" after he spent the equivalent of £12,500 to become a dog.
For more from the Daily Star, make sure you sign up to one of our newsletters here .
Source: Read Full Article