Driver sought in Colorado Springs hit and run of two parole officers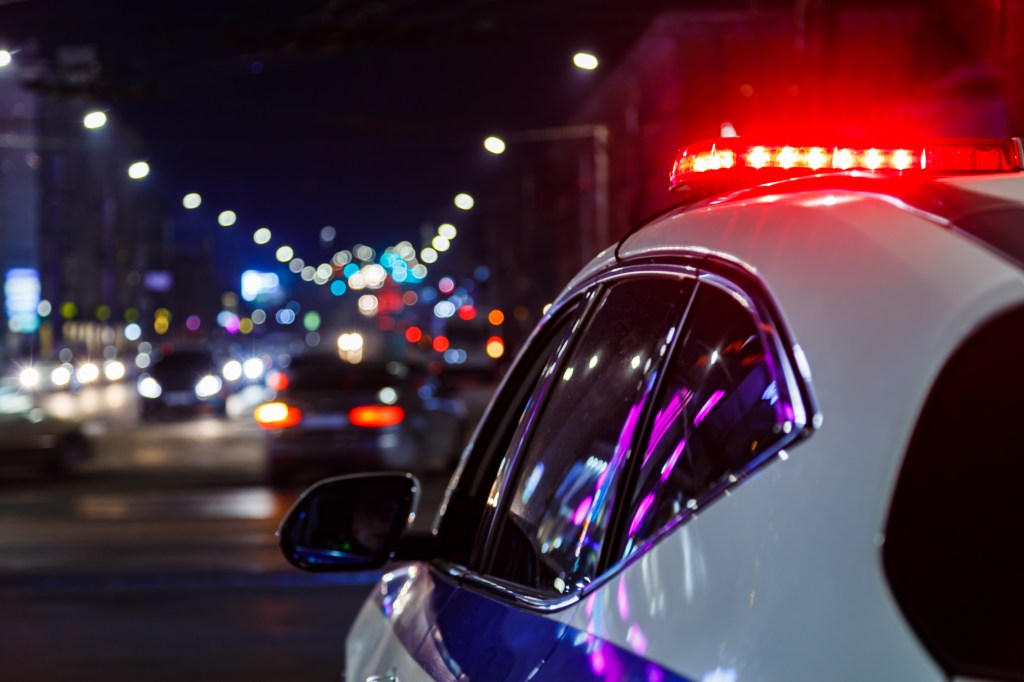 Colorado Springs police are seeking information about a man suspected of striking two state parole officers with his car, seriously injuring one, at the intersection of North Spruce and West Bijou streets on Thursday.
The hit-and-run was reported at 3:45 p.m. when a dark-colored Lexus RX 330 struck the two officers and fled the scene.
The Colorado Bureau of Investigation actived a Blue Alert in the case, which notifies the public when a suspect seriously injures or kills a law enforcement officer.
The Lexus is dark in color and possibly black with Colorado license plate CDA-346. The driver was identified as Justin Andrew Kula, 41, who was described as a white male, 5 feet, 10 inches tall, 245 pounds with brown eyes and who is balding. Anyone who sees the car or Kula should not approach but call 911.
Sign up to get crime news sent straight to your inbox each day.
Share this:
Click to share on Facebook (Opens in new window)

Click to share on Reddit (Opens in new window)

Click to share on Twitter (Opens in new window)
Policies
Report an Error
Contact Us
Submit a News Tip
Most Popular
Suzanne Morphew's remains found in Saguache County

Suzanne Morphew's remains found in Saguache County

40,000 drivers caught on camera cutting illegally in and out of Colorado highway express lanes

40,000 drivers caught on camera cutting illegally in and out of Colorado highway express lanes

Keeler: Where's Cormani McClain? Stuck in Deion Sanders' doghouse. There's only one way out. "It's time to grow up."

Keeler: Where's Cormani McClain? Stuck in Deion Sanders' doghouse. There's only one way out. "It's time to grow up."

Lauren Boebert escorted out of "Beetlejuice" musical in Denver after "causing a disturbance"

Lauren Boebert escorted out of "Beetlejuice" musical in Denver after "causing a disturbance"

Here's how the Floyd Hill project on I-70 will affect ski traffic this winter

Here's how the Floyd Hill project on I-70 will affect ski traffic this winter

Parent sues Denver school board member Auon'tai Anderson in test of Colorado's new social media law

Parent sues Denver school board member Auon'tai Anderson in test of Colorado's new social media law

Construction starts on $125M, 81-acre technology park in Broomfield

Construction starts on $125M, 81-acre technology park in Broomfield

Pot boom wakes sleepy Dinosaur, Colorado: "There's money running out of our ears"

Pot boom wakes sleepy Dinosaur, Colorado: "There's money running out of our ears"

Kiszla: Jamal Murray, strawberry Starburst and why the Nuggets don't care if the Bucks traded for Damian Lillard

Kiszla: Jamal Murray, strawberry Starburst and why the Nuggets don't care if the Bucks traded for Damian Lillard

Six buddies open gay bar in former Prohibition Bar space on East Colfax

Six buddies open gay bar in former Prohibition Bar space on East Colfax
Trending Nationally
Former Red Sox Tim Wakefield, wife both battling cancer; couple asks for privacy after Curt Schilling leaks sad news
Trump Tower without The Donald? Here's what that could look like.
Immunocompromised people advised to avoid drinking Baltimore water after parasite detected
All Philadelphia liquor stores closed a day after looting; more than 50 people arrested
Conspiracy theories spread over FEMA's Oct. 4 emergency alert test
Source: Read Full Article