Devastating aftermath of brutal Putin's missile strike on Ukraine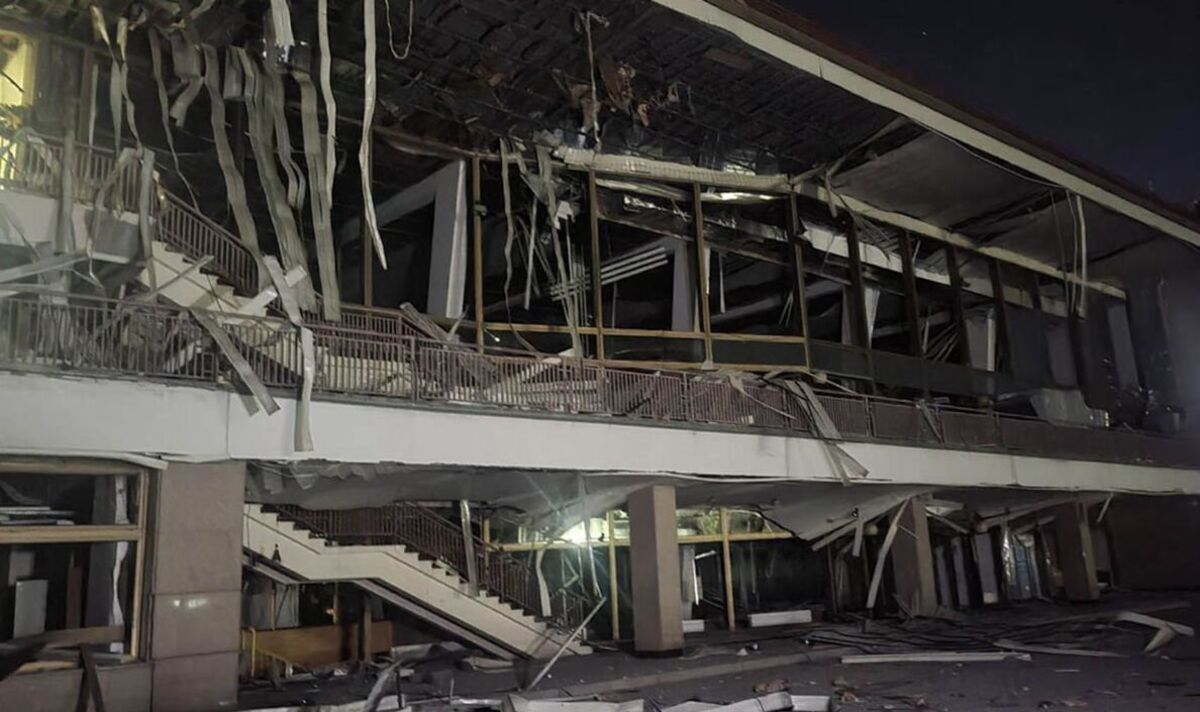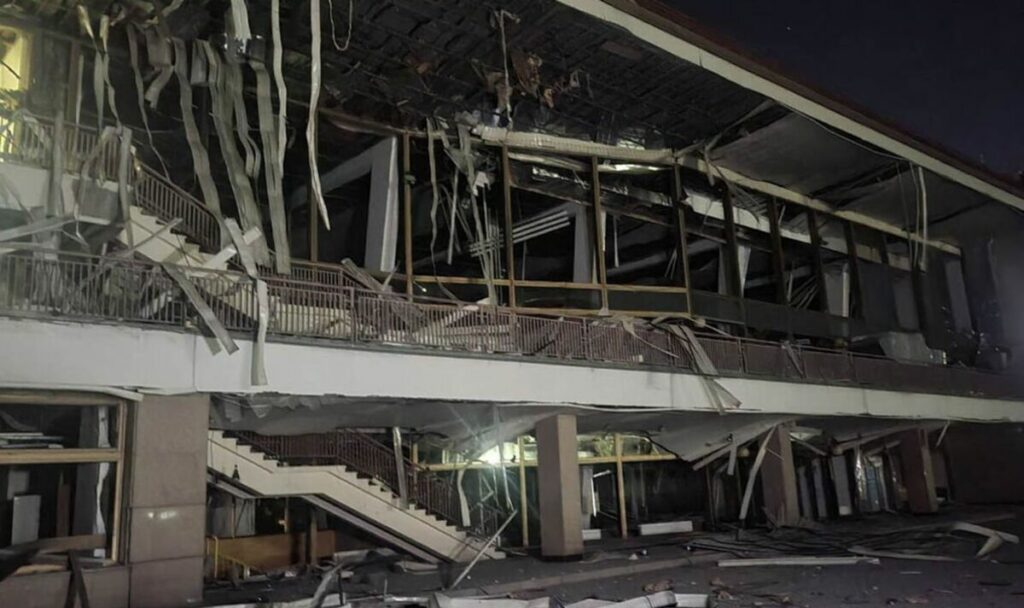 A "massive" overnight Russian air strike on Odesa destroyed grain stores and left at least one civilian injured, Ukrainian officials said.
The strategic port was reportedly targeted from the sea with a surface missile carrier and a submarine from Novorossiysk Bay.
The Ukrainian southern defence forces claimed to have shot down 19 Shahed drones and 11 Kalibr missiles with their defence systems.
Nevertheless, the Odesa area was left significantly damaged by the Russian attack, with granaries at the port destroyed by Onyx supersonic missiles and Hotel Odesa at the Odesa sea station in tatters.
Nataliya Gumenyuk, spokeswoman for the Ukrainian southern military command, said Russia was seemingly "trying to test out the density of the air defence".
READ MORE: Putin's forced rattled as Ukraine vows to continue counteroffensive into winter
She added: "They understand that port infrastructure is a priority for our region, and that it is reliably protected. However, that is why the attack that occurred tonight was both massive and by combined means."
Russia has ramped up its attacks on Odesa and its grain infrastructure since July, when Moscow pulled out of the Black Sea Grain Deal which had allowed the safe transit of grain shipment through the Black Sea.
FOLLOW THIS LIVE BLOG FOR UPDATES ON THE WAR IN UKRAINE
Biden confirms more military aid will be provided to Kyiv
US President Joe Biden told his Ukrainian counterpart Volodymyr Zelensky the US is ready to provide the war-torn country with long-range missiles.
Known as ATACMS – Army Tactical Missile System – these missiles have a range of up to 190 miles and can be launched from the HIMARS launchers already sent to Ukraine.
Good morning
Good morning from London. I'm Alice Scarsi, I'll be bringing you all the latest developments on the war in Ukraine. Please feel free to get in touch with me as I work if you have a story or tips to share! Your thoughts are always welcome.
Email: [email protected]
We use your sign-up to provide content in ways you've consented to and to improve our understanding of you. This may include adverts from us and 3rd parties based on our understanding. You can unsubscribe at any time. More info
Source: Read Full Article