Crackpot Putin prepares Russia for WW3 with terrifying nuclear drill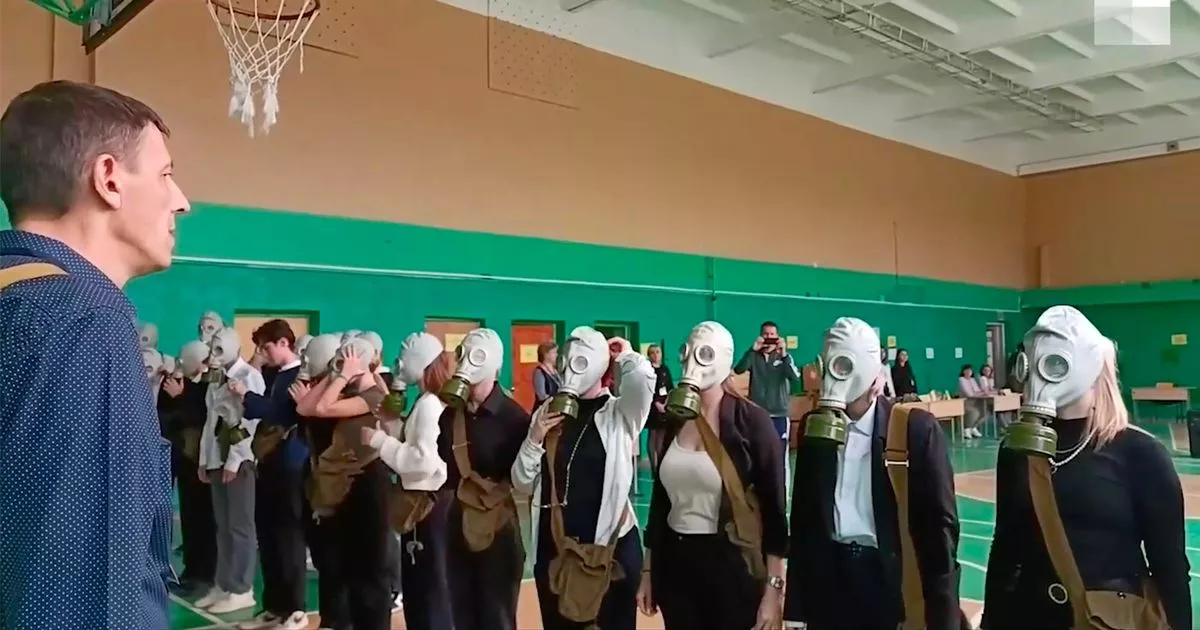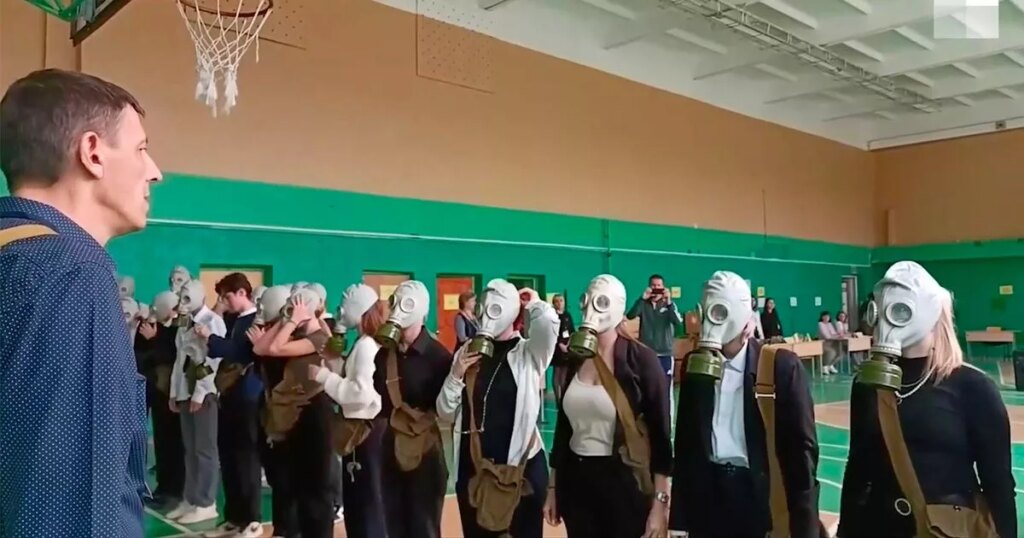 Vladimir Putin is preparing the people of Russia for an all-out nuclear war with a series of terrifying World War 3-style drills.
The first nationwide defence drill plan carried out by Kremlin officials saw sirens and loudspeakers in all 11 sections of Russia blaring. Documents had previously revealed the "nuclear drill" would be carried out across the country simultaneously.
But the drill was not without its troubles, as an alarm set to blare at 10:43am for one minute in Moscow, while other parts of the country in different timezones had midnight alarms and for others, absolutely nothing.
READ MORE: Putin to carry out nationwide 'nuclear exercise' as documents warn 'conflicts escalating'
For the latest news and updates from Russia, click here.
Calls for "attention" were only heard by some Russians. Absolutely nothing was heard in Novosibirsk and Vladivostok, despite TV broadcasts drawing attention to the drill.
The message on TV screens as programmes were interrupted read: "Attention, everyone! There is a check of readiness of the warning system to the population. Please remain calm." Speakers sounded the same warning across the country.
Carrying out the exercise as nuclear pressure flares up once more, Russia appeared to be preparing itself for a worrying escalation. Drills saw members of the public adorned in gas masks and lined up preparing for orders.
Preparations for the event of nuclear war saw shelters in Volgograd capable of holding 36,000 people open their doors. Emergencies minister Alexander Kurenkov said: "The main goal of the drills is to check our readiness for specific actions."
Putin would also prepare for the nuclear war accordingly, though has his own private bunker stocked full of weapons, supplies and homely essentials, the Daily Star reported.
Documents for Russia's defence drill read: "The risk of armed conflicts escalating into local and regional wars, including those involving nuclear powers, is increasing. The threat to the safety of the population is posed by the risk of the use by a possible by the enemy of modern long-range means of defeat as well as possible attacks using unmanned aerial and watercraft."
Due to the escalation of potential conflict, Putin's regime has "taken a decision to develop measures aimed at increasing the readiness of civil defence forces and means to take measures to protect the population, material and cultural property on the territory of the Russian Federation, including general evacuation from danger zones."
For the latest breaking news and stories from across the globe from the Daily Star, sign up for our newsletter by clicking here.
Source: Read Full Article