Chechen warlord demands Russian police shoot 'Jew hunt' rioters 'in the head'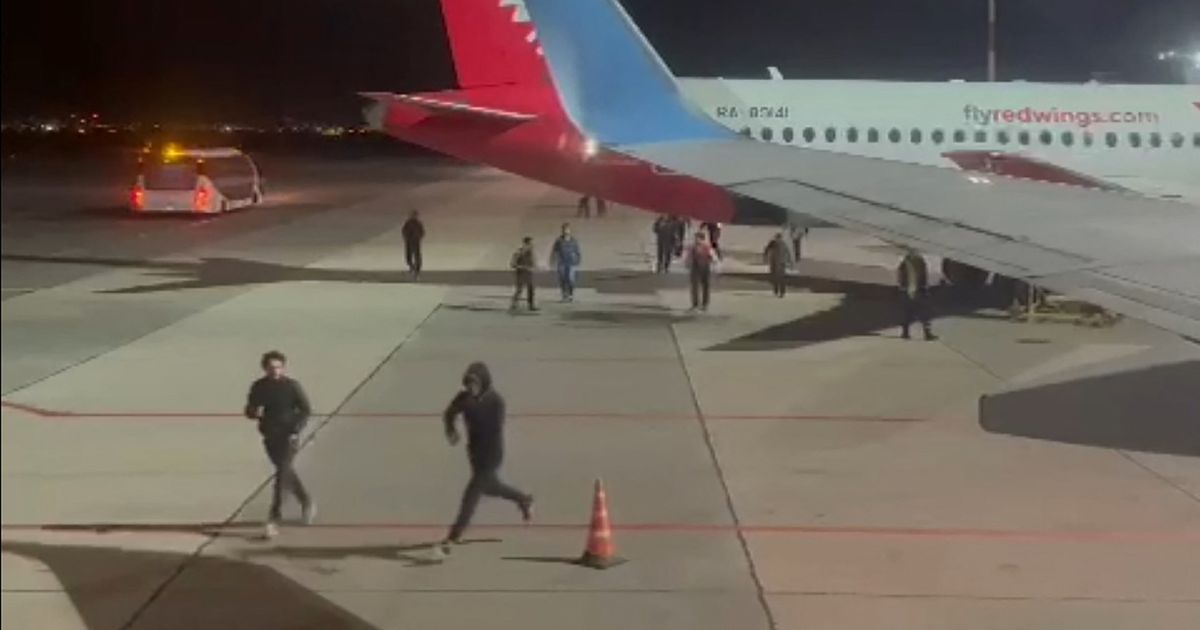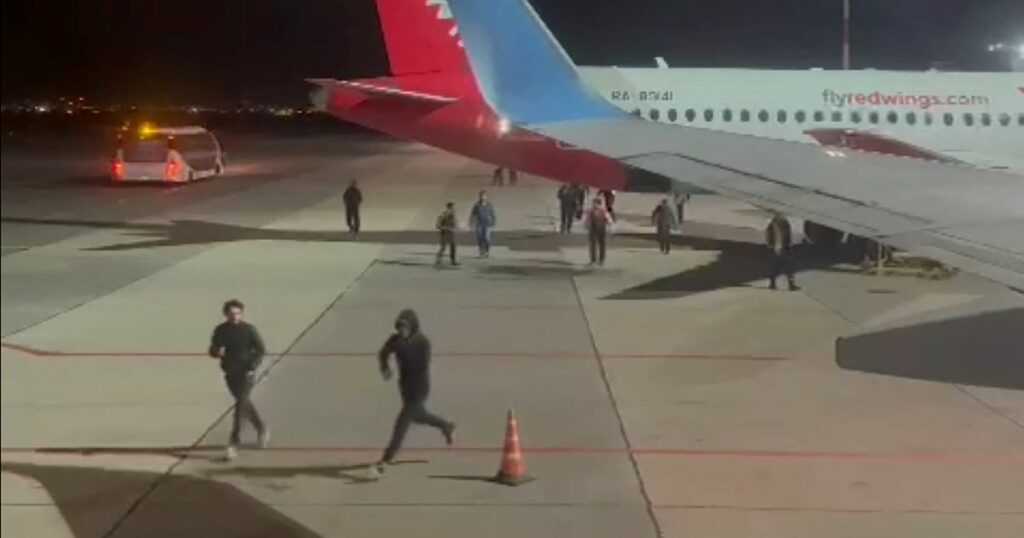 A Chechen warlord, and best mate of Russian President Vladimir Putin, has demanded that local police shoot "rioters in the head" if another "Jew hunt" takes place.
The world was shocked on Sunday (October 29) when an airport in Russia was plunged into chaos after thousands of people turned up to take part in a horrifying "Jew hunt".
Disturbing video footage showed an airport in Makhachkala, Dagestan, swarmed by a huge angry mob trying to get into every part of the airport to "hunt for Jews". The chaos was sparked after locals had heard that a flight from Israel was landing at the airport, which was forced to divert, and chants of "Allahu Akbar" were heard in the video.
READ MORE: Putin's body double 'officially President' while real Vlad's corpse stuck at Valdai home
For more Russian news, click here.
Scared staff were seen locking themselves in offices, while local police on site were seen telling everyone to "go home". However, the police were slammed for not taking stronger action, and now Ramzan Kadyrov – who runs the area – has demanded that police go to extreme lengths to stop it from happening again.
He said, in comments to Russian news outlet RIA Novosti: "If we have even one person going out for unauthorized riots, detain him and put him in prison, or fire three warning shots in the air and after that, if the person does not comply with the law, fire the fourth shot in the forehead. They won't come out anymore. This is my order."
And he has also banned any protests relating to the Israel/Hamas war – for either side – claiming that Russian's "cannot follow the lead of Russia's enemies and undermine the situation from within".
The Russian airport lynch mob were also seen breaking the airport's perimetre fence and attempting to get onto the runway in one of many videos that went viral form the scene. And another video showed them bolting down the runway to get to passengers exiting the plane, with the passengers quickly returning to the plane for safety – they were heard speaking in Russian, but it is not clear where they had landed from.
A police investigation has already been launched, with Kabka 3 news stating: "The Investigative Committee of the Russian Federation for the Republic of Dagestan opened a criminal case under Article 212 – mass riots (organization of mass riots accompanied by violence, pogroms, arson, destruction of property, the use of firearms, explosives or explosive devices, as well as armed resistance to a government official). The commission of this crime is punishable by imprisonment for a term of eight to fifteen years."
To stay up to date with all the latest news, make sure you sign up to one of our newsletters here .
Source: Read Full Article