Asylum seekers are pretending to be gay to 'game the system' and settle in Britain, Suella Braverman says | The Sun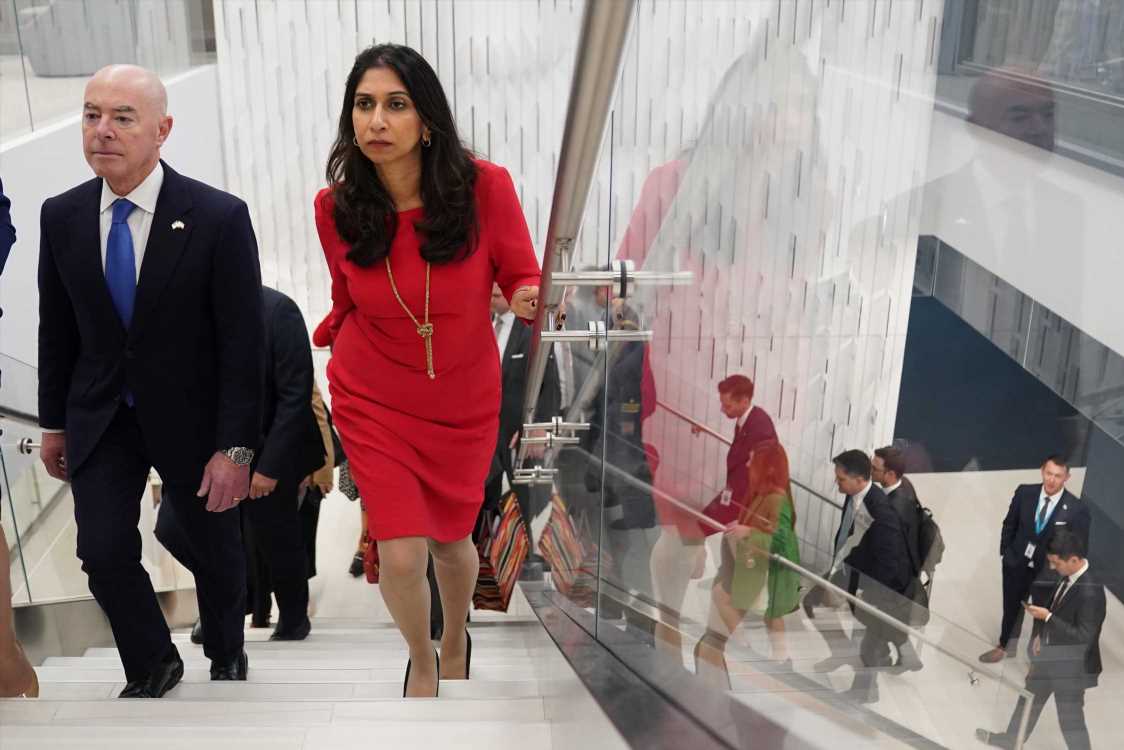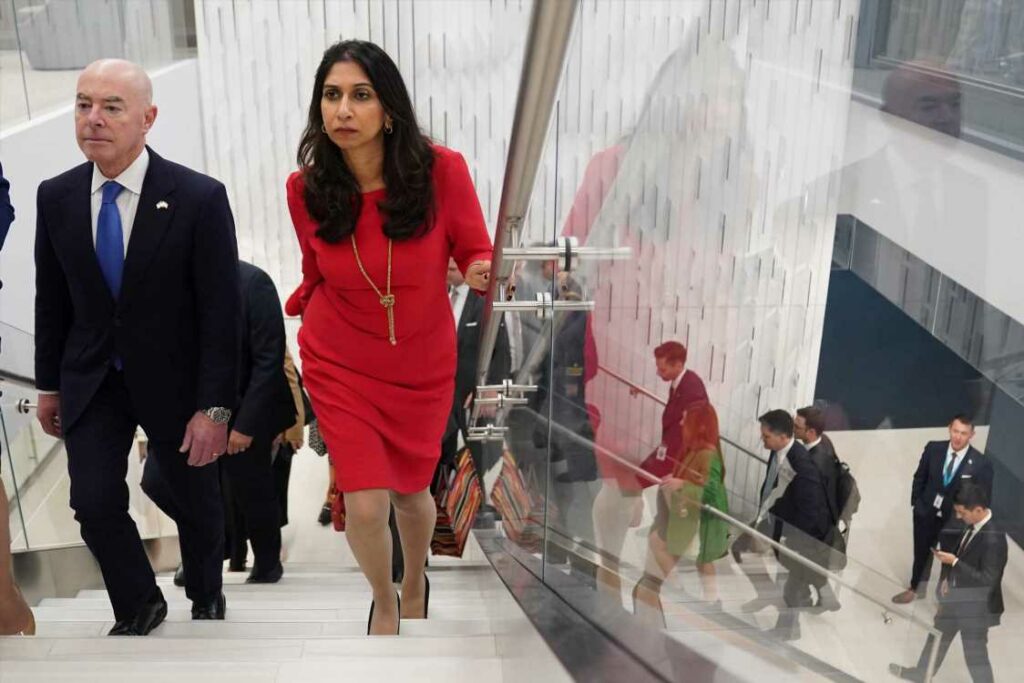 ILLEGAL migrants are pretending to be gay to "game the system" and get into Britain, Suella Braverman claimed today.
The Home Secretary said people crossing the channel on small boats lie about their sexuality to receive "special treatment" on the border.
The comments follow a major speech in Washington DC where the senior minister called on world leaders to rip up the 1951 UN Refugee Convention.
Ms Braverman praised the convention as an "incredible achievement of its age", but caveated that "we now live in a completely different time".
She argued global asylum rules are now out of date and have expanded over time to facilitate illegal migrants "shopping around" for their country of choice.
READ MORE POLITICS
school's out
Labour will add VAT to school fees within a year if it wins next election
BOAT CRISIS
Uncontrolled migration is existential threat to the West, says Suella Braverman
Tonight the Home Secretary told ITV News: " What we see operationally is that people do game the system.
"They come to the UK and purport to be homosexual in the effort to game our system, in the effort to get special treatment.
"That's not fair and not right.
"It's not the way our asylum system should work."
Ms Braverman added that "being a victim of discrimination shouldn't necessarily qualify you for asylum protection in the UK".
In her speech on Wednesday she argued it is unsustainable to keep a system where simply being gay or a woman qualifies for protection.
The comments sparked fury from LGBT+ charities and activists.
Elton John said: "We are very concerned about the UK home secretary's comments stating how discrimination for being gay or a woman should not be reason enough to qualify for protection under international refugee laws.
"Nearly a third of all nations class LGBTQ+ people as criminals and homosexuality is still punishable by death in 11 countries."
Most read in The Sun
FINAL MOMENTS
Love note found as girl, 15, knifed to death 'after rejecting flowers'
sex slip up
This Morning's Holly Willoughby left red faced after accidental sex confession
BUS STABBING
Girl, 15, dies after being knifed on bus as cops arrest teen
RAINING FIRE
Horror moment wedding fireworks spark inferno that kills at least 100 in Iraq
But today a defiant Ms Braverman stood by her comments.
She said: "We need to be honest about what's happening on the ground. We need to be clear about what constitutes persecution. Persecution is where people are being tortured… and having their human rights violated in a monstrous and grotesque way.
"We want to welcome people fleeing persecution to the UK.
"That's not the same as discrimination."
Source: Read Full Article