Stunned MPs discover train line will reopen after 66 years now HS2 is scrapped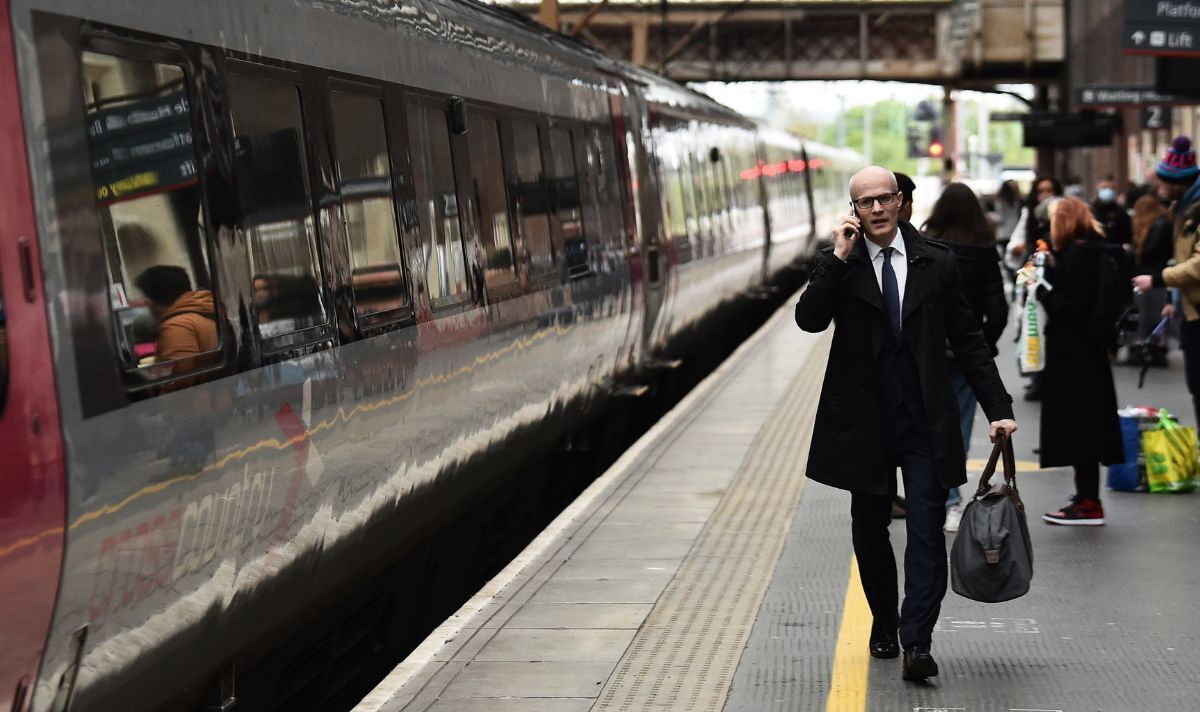 After Rishi Sunak announcement at the Conservative Party conference that HS2 will not run to Manchester, it has been announced a new line will open as part of the Network North programme.
As part of fresh transport spending across the Midlands and the North, a new line will open, linking the market town Leek to the city Stoke-on-Trent, in Staffordshire, Stoke Live reports.
The Leek-Stoke line could be operational within a decade, with journeys taking as little as 20 minutes by train in a journey that can sometimes take an hour if you travel by car.
Karen Bradley, MP for the Staffordshire Moorlands, is chair of the Leek to Stoke project board which is all backed by Staffordshire Moorlands District Council and Stoke-on-Trent City Council.
She said: "This is news to all of us, but it's fantastic news. It's not just another feasibility study, the commitment is that this will reopen to passengers and freight."
Don't miss… Full list of all the UK projects now going ahead with the £36bn meant for HS2
Ms Bradley added: "Having chaired the board, we worked really hard to come up with a proposal, and it's fantastic to hear that the Department for Transport and the government have agreed with us – and we're going to have work starting soon to reopen the line."
Passenger services between Stoke-on-Trent and Leek ended in 1956, with Leek's station closing completely in 1970 and freight services continued to use part of the line until 1988.
As part of the Restoring Your Railway Fund, a grant of £50,000 was awarded to determine if it would be possible to reinstate services on the mothballed line. After working with rail industry experts, a business case was submitted to the Department for Transport late last year.
Ms Bradley added: "In the Moorlands, we haven't necessarily been able to benefit from economic growth and development that's gone into some parts of North Staffordshire because we haven't had the connectivity. We can't get people to and from jobs in the city, we can't get people into the Moorlands to come and spend their money and enjoy our fantastic facilities."
Don't miss…
'I was forced to sell my home for HS2 – the project has destroyed my life'[LATEST]
Carol Vorderman's bold Rishi Sunak 'escape' claim on HS2 proved wrong[LATEST]
Full list of Rishi Sunak's promises for north of England as HS2 leg scrapped[LATEST]
We use your sign-up to provide content in ways you've consented to and to improve our understanding of you. This may include adverts from us and 3rd parties based on our understanding. You can unsubscribe at any time. More info
A total of £36 billion will be redirected from the cancelled Manchester to Birmingham HS2 line to other projects.
Stoke-on-Trent North MP Jonathan Gullis said: "I am delighted that the government has given the Stoke to Leek line the green light following the Prime Minister's announcement today.
"Alongside my North Staffordshire colleagues, I have campaigned tirelessly for the line to be re-opened to help better connect Stoke-on-Trent, particularly areas in the north of the city in my constituency, with the Staffordshire Moorlands."
He added: "Thank you to everyone who signed my petition and backed the campaign. This government has shown it is not afraid to invest when residents call for our communities to be better connected through better public transport. I now look forward to seeing further details of the re-opening."
Source: Read Full Article