Lord Frost sparks Remainer fury with new Boris Johnson confession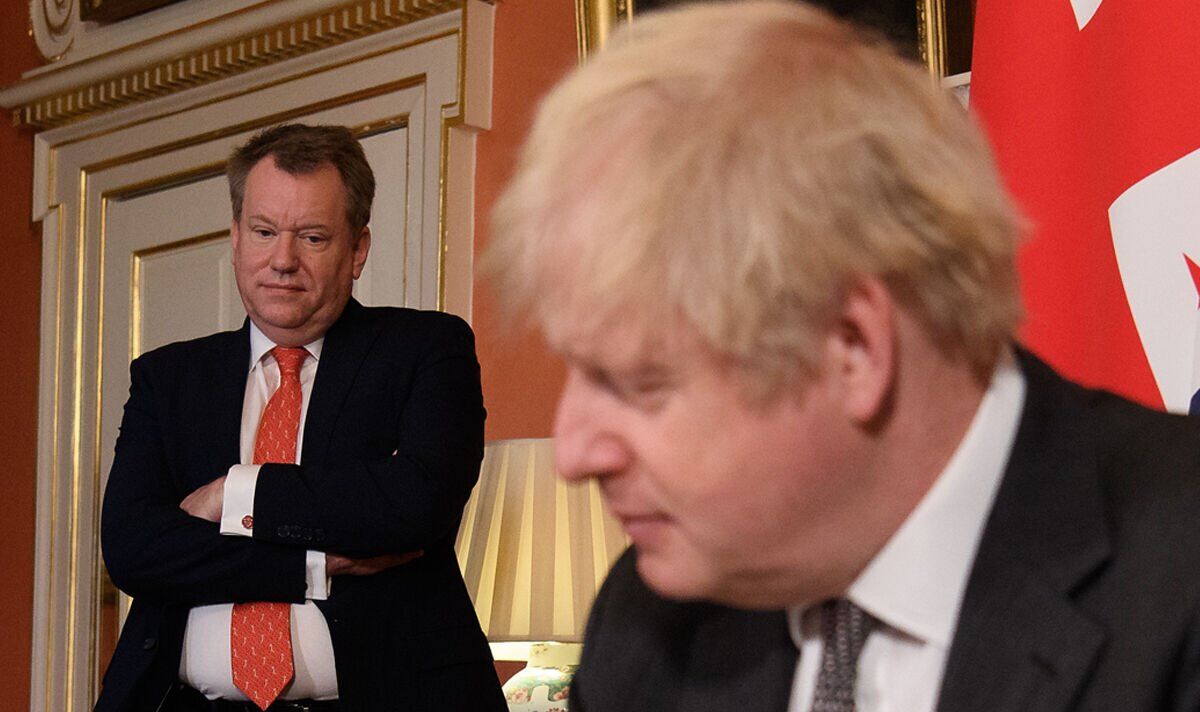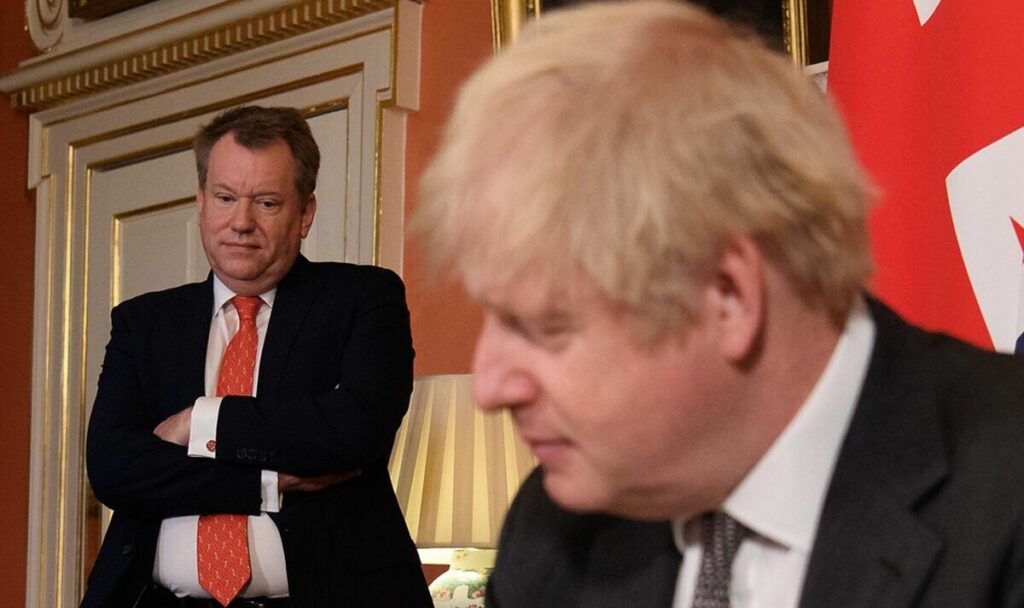 Lord Frost calls for 'major shift' in NI protocol discussions
Lord Frost has caused shock and outrage among top Remainers over his new admission about Boris Johnson's intentions towards the Northern Ireland deal he struck with the EU.
Speaking in the House of Lords yesterday, the top Tory peer revealed he and Mr Johnson always wanted the Northern Ireland protocol to "collapse".
He said this would likely have happened by diverging further and further away from EU rules and standards until the agreement fell apart.
"The Johnson Government, of which I was part, always took the view—many criticised us for taking it—that the protocol was unsatisfactory and temporary.
"We always hoped that, ultimately, divergence by GB would produce the collapse of the protocol arrangements, whether consensually through a vote, a further negotiation or otherwise.
READ MORE: French mocked for 'wishful thinking' that UK will ditch Brexit and rejoin the EU
"We always wanted something better."
The confession sparked fury among Remainers, who were incensed that Boris Johnson's Government may not want to continue operating within a below-par deal with the EU.
Mike Galsworthy, a leading pro-EU campaigner, said it was proof the Boris Johnson Government signed a contract "that they intended to break by hook or by crook".
He added the confession was proof of why the EU would not let Britain back into the Horizon science funding programme while Mr Johnson was still Prime Minister, as he could not be trusted.
Don't miss…
Braverman in major victory after Hunt 'concedes defeat' on India work visas[LATEST]
Brexit Britain can rule the waves as global leader in maritime technology[EXCLUSIVE]
Remoaner group who handed out EU flags at BBC Proms named and shamed[LATEST]
We use your sign-up to provide content in ways you've consented to and to improve our understanding of you. This may include adverts from us and 3rd parties based on our understanding. You can unsubscribe at any time. More info
Nick Tyrone, an anti-Brexit author, accused Mr Johnson of lying about his "oven ready deal" during the 2019 election.
Former Lib Dem London mayoral candidate Siobhan Benita attacked Lord Frost as an "absolute clown".
Lord Frost made the comments in a speech that was hugely critical of Rishi Sunak's recent Windsor Framework agreement with the EU, saying it would force the UK to further align itself more closely with the bloc and undermine national sovereignty.
He said he fears the long-term consequences of the deal, and warned it will "destroy long-standing trade arrangements in this country".
The top Tory said the Government should have more accurately sold it as a deal that "softens the protocol but it does not remove it", rather than overselling it as a great improvement.
Fellow Tory peer Dan Hannan agreed with Lord Frost, arguing the Windsor Framework merely makes "a few things a bit better, and in a small number of areas it makes things slightly worse".
Lord Bew, however, argued that the agreement made by Lord Frost made a "fundamental democratic transformation" in returning power to the NI Assembley, and Rishi Sunak's latest agreement is an attempt "to deepen that relationship" with the EU>
Source: Read Full Article