German Inflation Weakest Since Early 2022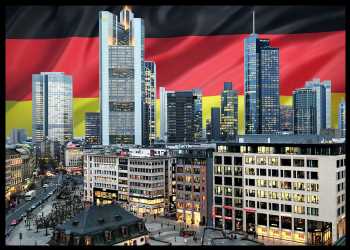 Germany inflation slowed in September to the lowest since the outbreak of the war in Ukraine, provisional data from Destatis showed on Thursday.
The consumer price index registered an annual increase of 4.5 percent in September, following a 6.1 percent rise in August. This was the lowest rate since February 2022, when inflation stood at 4.3 percent and also weaker than economists' forecast of 4.6 percent.
Likewise, excluding food and energy, core inflation softened to 4.6 percent from 5.5 percent in the previous month.
At 7.5 percent, food prices continued to log above-average growth. However, energy prices gained only 1.0 percent due to the low base of comparison. In August, energy prices were up 8.3 percent.
The year-on-year increase in goods cost weakened to 5.0 percent from 7.1 percent. Similarly, services cost rose at a slower pace of 4.0 percent after climbing 5.1 percent.
On a monthly basis, the CPI was up 0.3 percent, the same rate as seen in August and slightly below the expected rate of 0.4 percent.
Data showed that harmonized index of consumer prices advanced 4.3 percent annually in September, which was much slower than the prior month's 6.4 percent gain. Prices were forecast to grow 4.7 percent.
The monthly growth in the HICP halved to 0.2 percent from 0.4 percent in August, while the rate was expected to remain unchanged at 0.4 percent.
Flash inflation data for the 20-nation currency bloc is due on September 29. Eurozone inflation is forecast to slow to 4.5 percent from 5.2 percent in August.
Source: Read Full Article