XRP Rally In Jeopardy? Decoding The Altcoin's Bear Flag Pattern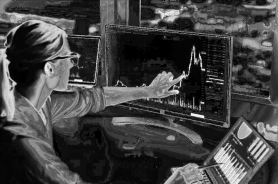 XRP, a cryptocurrency Ripple Labs uses to facilitate transactions on its network, has been making headlines recently for all the right reasons. The digital asset has emerged as one of the top performers in the crypto market in recent months, largely owing to Ripple's significant legal victory against the US Securities and Exchange Commission in July. This victory marked a turning point in the ongoing legal battle that has been unfolding since December 2020.
As XRP enthusiasts eagerly anticipate Ripple's "Proper Party" scheduled for September 29, the crypto's price remains a point of interest for investors and traders. The community of XRP holders is curious as to whether the company would reveal anything significant regarding the SEC litigation at the party.

Currently, XRP is trading comfortably above the critical support level of $0.5, indicating the resilience of its bullish momentum.
XRP's Current Price Position
As of the latest data from CoinGecko, XRP is valued at $0.508916. While the past 24 hours have seen a minor decline of 0.6%, the cryptocurrency has exhibited a seven-day gain of 1.3%. These figures suggest that XRP remains firmly within the spotlight, even amidst the recent market turbulence caused by the Federal Reserve's decision to pause the interest rate hike for September.
However, it's not all smooth sailing for XRP. As shown in a recent price analysis, the coin faces a significant hurdle in the form of the 200-day Exponential Moving Average (EMA). For more than a month, this EMA has acted as a formidable barrier, thwarting XRP's attempts to break through to higher price levels. The consistent rejections at this line have solidified its reputation as a formidable resistance zone for XRP.
XRP market cap currently at $27 billion. Chart: TradingView.com
For XRP bulls, the key focus now is to maintain the critical support level at $0.5. Failure to do so could expose the cryptocurrency to further downside pressure and the risk of a bear flag breakout. In such a scenario, XRP might be compelled to retest the $0.4 and $0.3 price levels, respectively.
Anticipating Bullish Momentum
If support at $0.5 holds steady and bulls manage to break through the confluence resistance at $0.5239, XRP could be poised for substantial gains. Enthusiasts and investors are eyeing a potential uptrend that could lead XRP to the $0.85 and $1 price levels in the near future.
XRP's recent performance and its legal victory against the SEC have undoubtedly rejuvenated the cryptocurrency's prospects. While hurdles remain, the XRP community hopes the upcoming celebration and sustained market support will propel the digital asset to new heights in the crypto landscape.
(This site's content should not be construed as investment advice. Investing involves risk. When you invest, your capital is subject to risk).
Featured image from iStock
Source: Read Full Article