XRP Battle With Resistance: Could A Crucial Update Propel The Altcoin Forward?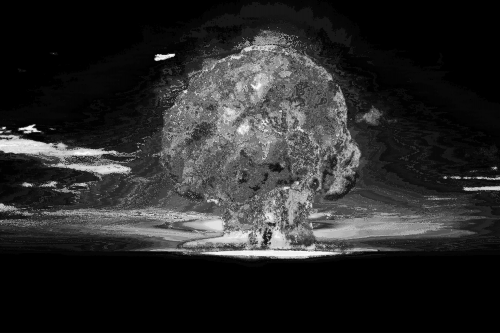 XRP finds itself at a critical juncture as it grapples with a formidable resistance level at $0.54. The recent surge in XRP's price has propelled it into this crucial resistance range, where it has made three unsuccessful attempts to breach in the past seven days. This repeated testing of the $0.54 mark underscores its significance as a formidable barrier for XRP.
Despite these challenges, a price analysis suggests that XRP retains the potential to attract strong demand if certain conditions align in its favor. Over the last three weeks, there has been noticeable accumulation of XRP, indicating growing interest from investors. 
This accumulation coincided with a previous rally that was sparked by a demand surge following a legal victory for Ripple. However, it remains to be seen whether XRP can find the catalyst it needs to break through its current resistance zone.
Ripple's Singapore License Sparks Hope For XRP
Ripple, the company behind XRP, recently made a significant announcement. Its Singapore subsidiary, Ripple Markets APAC Pte Ltd, has successfully secured a Major Payments Institution (MPI) license from the Monetary Authority of Singapore (MAS). With this coveted license in hand, Ripple is now authorized to offer regulated digital payment token services in Singapore. 
This development is noteworthy as more than 90% of Ripple's business is conducted outside of the United States, with the Asia Pacific region experiencing rapid growth in demand for its crypto-enabled payment solutions. Ripple has made it clear that it intends to prioritize the Asia Pacific region for the adoption of its offerings.
XRP market cap at nearly $28 billion today. Chart: TradingView.com
However, despite these positive developments and promising signs of accumulation, XRP's price has struggled to break free from its current resistance line. At the time of writing, XRP is trading at $0.530038, reflecting a 0.9% decline over the past 24 hours. On a more positive note, it has recorded a 6.0% rise over the past week. 
While the cryptocurrency has managed to surpass the $0.52 resistance level and is currently trading above the 50-day Exponential Moving Average (EMA), caution is warranted.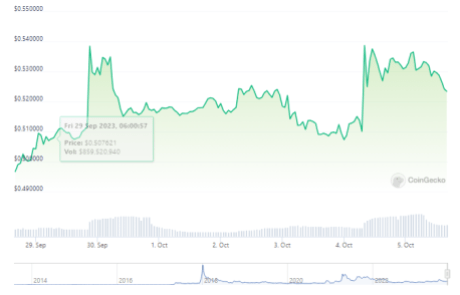 XRP seven-day price action. Source: Coingecko
Analyzing XRP's Current Price And Outlook
Market conditions can shift rapidly, and XRP's future performance hinges on various factors. Traders and investors should closely monitor trading volumes and other technical indicators to gain insight into whether XRP can ultimately overcome the stubborn resistance at $0.54.
Despite recent developments, including Ripple's licensing success in Singapore, the cryptocurrency has yet to secure a decisive breakout. As the crypto market continues to evolve, XRP enthusiasts and investors eagerly await the catalyst that could propel it beyond this critical resistance point.
(This site's content should not be construed as investment advice. Investing involves risk. When you invest, your capital is subject to risk).
Featured image from iStock
Source: Read Full Article