Will XRP Price Defy A 50% Stock Market Crash? Analysts Weigh-In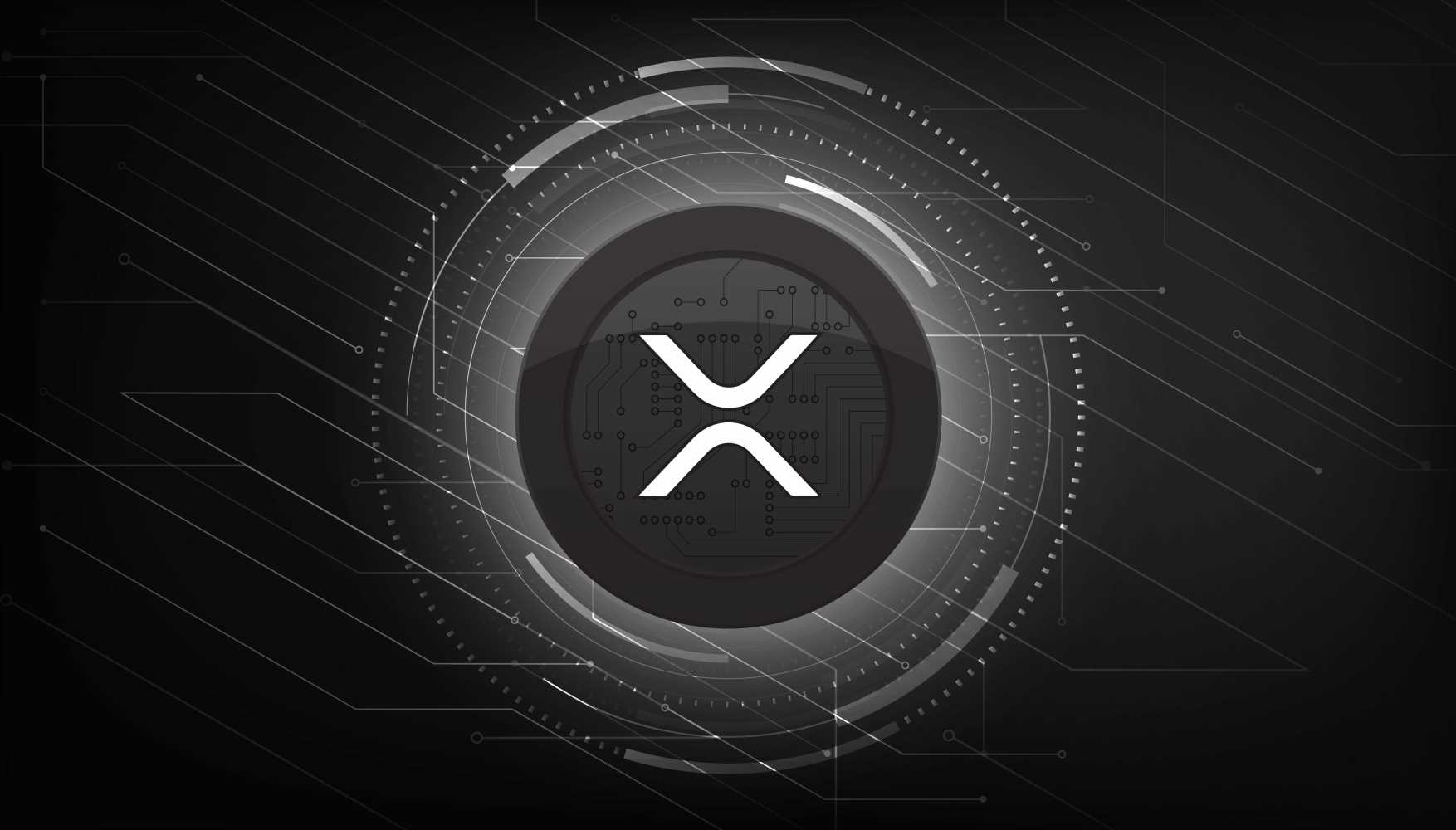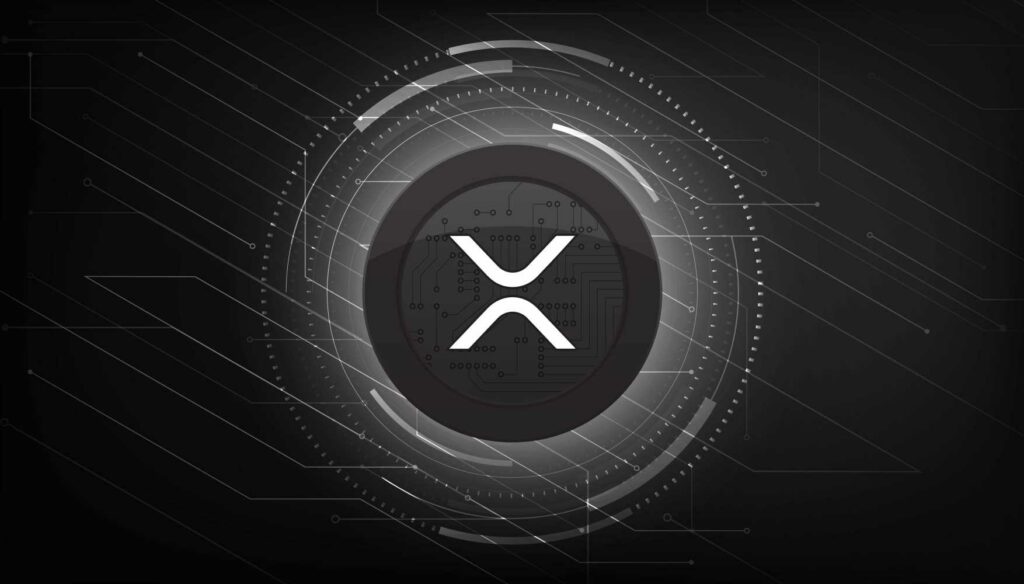 The financial world is abuzz with speculations on the resilience of cryptocurrencies amidst potential global financial upheavals and a looming recession in the United States. XRP, with its unique standing, has become the centerpiece of these discussions, following a series of comments and analyses from renowned crypto analyst Egrag Crypto.
XRP Price Amid A 50% Stock Price Crash
On X (formerly Twitter), Egrag took a comprehensive look at the six-month chart of the XRP price, presenting two scenarios that couldn't be more different: a crash to $0.017 and a rally to $27.
The analyst emphasized XRP's pioneering nature due to the remarkable degree of legal clarity it offers, setting it apart from other digital assets. "The current state of XRP offers a remarkable degree of legal clarity, making it a pioneering digital asset in terms of regulatory acknowledgment," Egrag stated.
This legal acknowledgment, combined with its designed role to simplify cross-border payment solutions, strengthens the case for XRP to potentially rise to a $27 price target, Egrag claims. But his analysis wasn't purely optimistic. He alerted followers to looming shadows in the broader financial spectrum.
A significant number of technical analysts have forecasted a drastic 40%-50% downturn in global equity and stock markets. Egrag pondered the implications of such a downturn on cryptocurrencies, particularly XRP. He shared the following chart and warned of a potential sharp XRP price crash:
Under such circumstances, a measured move of 0.017c becomes a pertinent consideration. I find myself somewhat perplexed by the dichotomy presented by certain technical analysts who foresee a collapse in traditional markets while advocating for crypto to adhere to its four-year cycle.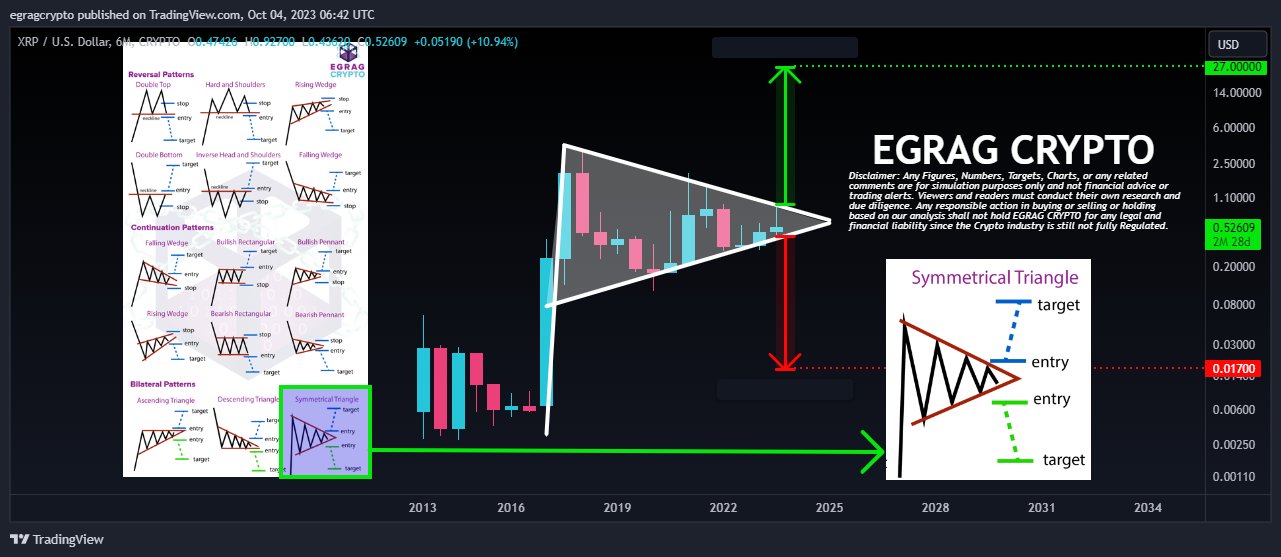 He further remarked that "it's imperative to maintain a consistent and non-contradictory thesis when assessing these scenarios," highlighting the inconsistency of predicting both a market collapse and a steady crypto four-year cycle.
Community's Mixed Responses
Feedback on Egrag's analysis was multifaceted. @300Mill300, a prominent voice in the crypto space, extrapolated from Egrag's initial analysis and offered a chart that was bullish for XRP. He projected a rally to $1.15 by early 2024, followed by a brief retraction to $0.79, and a subsequent bullish surge to reach $1.40 by the close of 2024.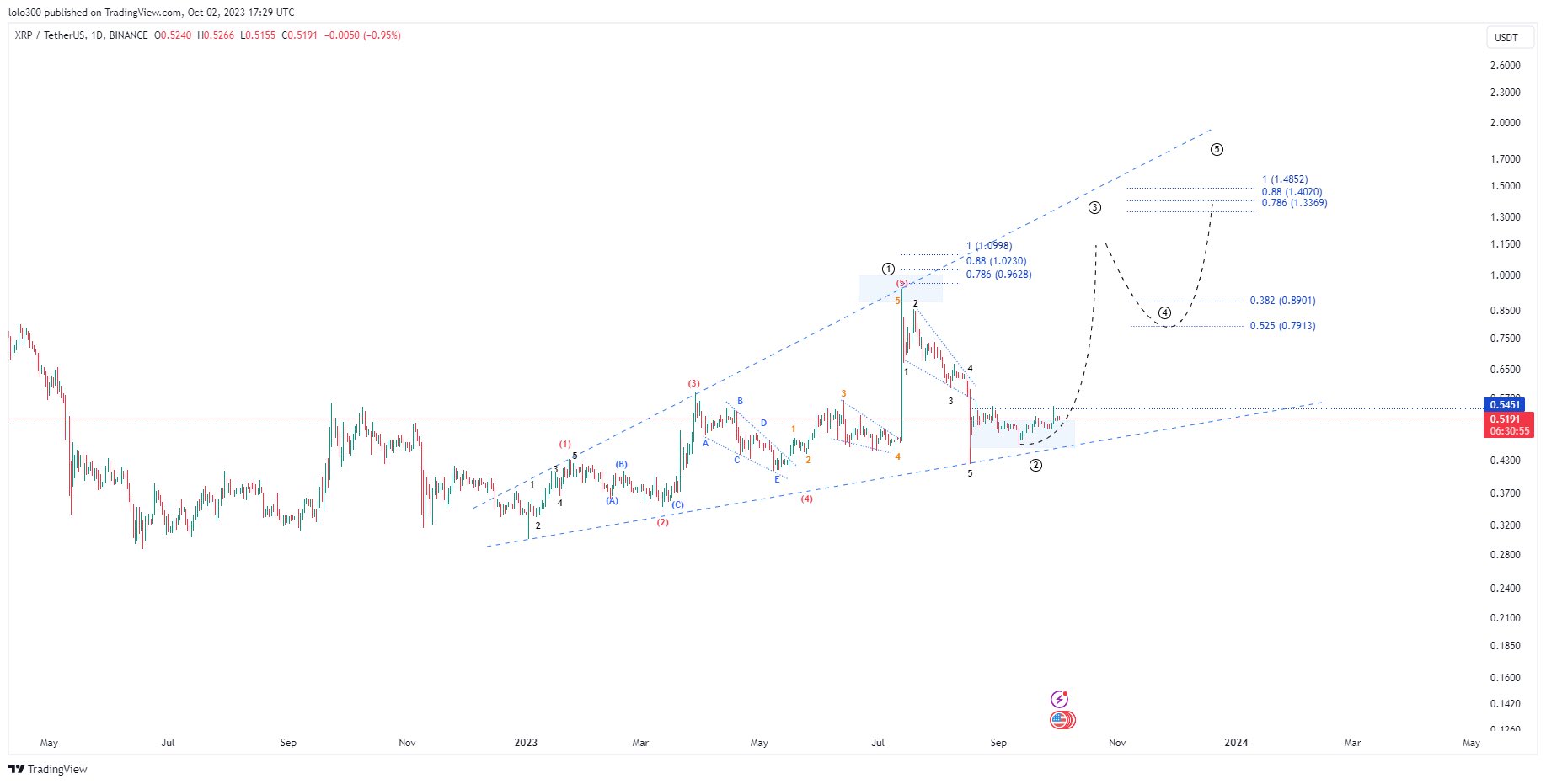 However, the sentiment wasn't unanimously optimistic. Rainmaker, a crypto aficionado with nearly a decade's experience, struck a cautionary note. He predicted a pronounced "wash out" preceding each Bitcoin halving event, pushing the XRP price down, possibly to the mid $0.20s.
Responding to this, Egrag showcased his balanced stance. While agreeing with Rainmaker about the potential drag of macroeconomic elements on XRP, he remained bullish about XRP's intrinsic strengths. He noted, "I think the general macro will drag it down but other than that it is solid like a rock."
Stepping into the discussion, Analyst Ata Yurt had a different take. He expressed skepticism about XRP achieving the mentioned price points, stating, "At $0.017 there would be no sellers nor buyers… At $27, there will be no buyers either apart from a small group of FOMO orders, majority will FOMO in at $3 or $5 as those are the expected levels considering previous ATH."
Yurt proposed a more pragmatic approach, suggesting a blend of technical analysis and market psychology. He believes that the $5 mark for XRP is more attainable, urging the community to consider a linear chart for assessment.
Egrag, not one to step back from a discussion, retorted with a thought-provoking question, "Good idea but what if the equity and stock markets crashed 40-50%? Then what?" Yurt countered by estimating the potential fall of Bitcoin in such a scenario, speculating that if Bitcoin were to lag behind and drop by 60%, XRP, in relation to BTC, might settle around the $0.22-$0.25 range, a figure he deemed more realistic than the prediction of Egrag at $0.017.
The Bullish Case: XRP To $27?
Egrag recently took to social media, highlighting a potential roadmap for XRP's ambitious journey to $27 through his interpretation of the "XRP ATLAS LINE".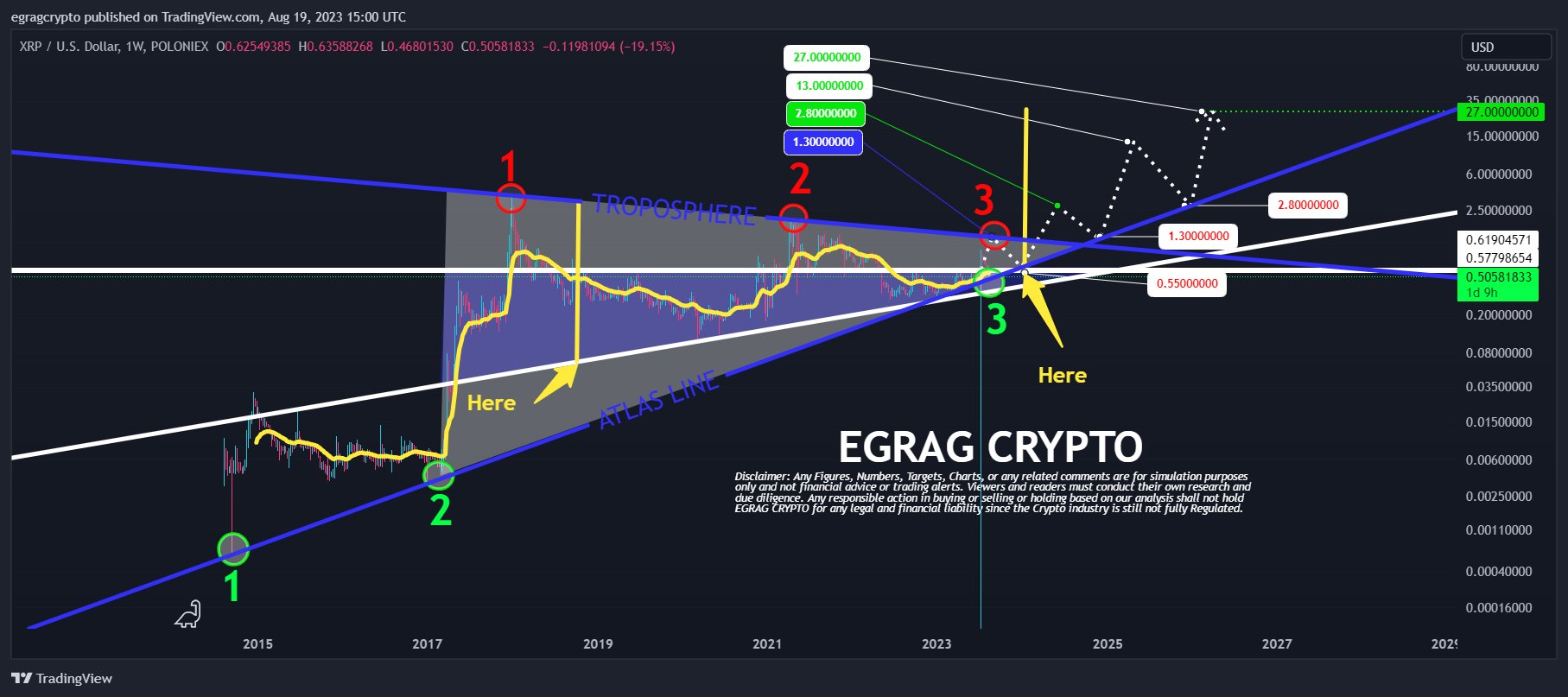 Egrag predicts a near-term positive momentum that could push XRP into the $1.3-$1.5 zone. However, the digital currency might not stay there long, as he anticipates a dip back to the $0.55 region, a crucial breakout retest. Once this phase passes, he sees a dynamic resurgence propelling XRP to its previous highs of $2.8-$3.0.
But that's not the ceiling. Egrag envisions a more aggressive leap into the $13-$15 bracket, although he also foresees a significant sell-off around this price point. His analysis then steers back to a reconnection with earlier levels around $2.8-$3.0 before finally culminating at the coveted $27 mark.
At press time, XRP traded at $0.5327.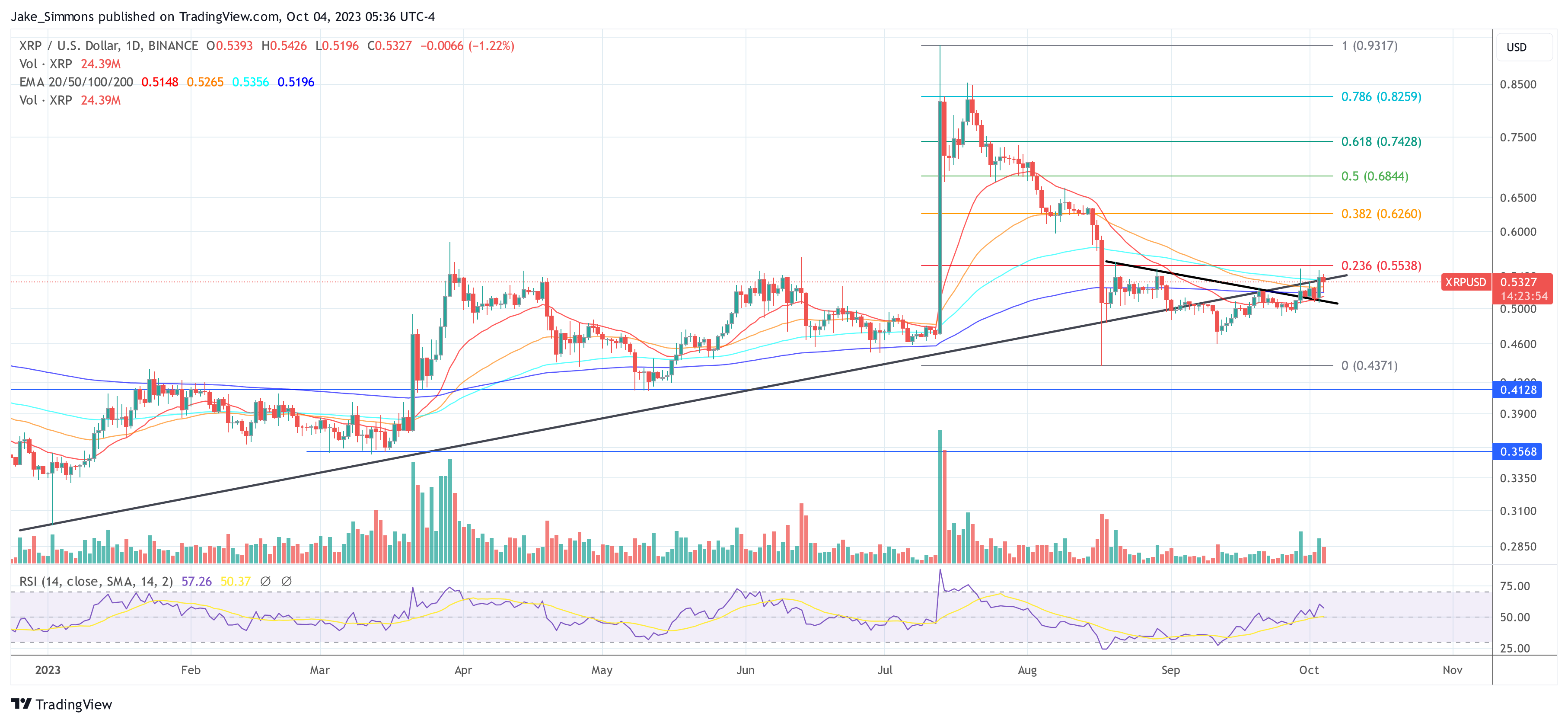 Source: Read Full Article