Universal Music Group enters partnership to protect artists' rights against AI violations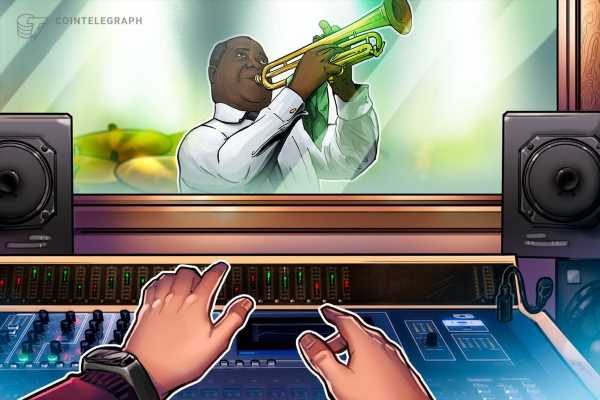 Universal Music Group (UMG) announced a new partnership with social music creation platform BandLab Technologies on Oct. 18 to promote responsible practices with artificial intelligence (AI) in the industry. 
The partnership says its focus is on the "ethical use of AI," with one of the main goals being to protect the rights of artists and songwriters.
Michael Nash, the executive vice president and the chief digital officer of UMG, added that:
"This is more important than ever right now as AI assumes an increasingly prominent place in the evolution of music creation tools."
Nash commented that along with protecting artists' rights, the two plan to create responsible approaches to using AI in creative processes to "champion human creativity and culture."
A similar sentiment was expressed by the CEO of the Recording Academy, the institution behind the Grammy Awards, in an interview with Cointelegraph when he said AI could be an "amplifier" of human creativity.
Related: AI music sending traditional industry into 'panic,' says new AI music platform CEO
This is not the first time UMG has taken on AI-related issues. In August, UMG and Google were reportedly in talks over ways to combat AI deep fakes through the development of a new tool that would allow for the creation of AI tracks using artists' likenesses in a legal way.
Shortly before UMG and Google began talking about taking AI copyright issues, YouTube released its own set of principles for working with the music industry on AI tech.
YouTube said it had been in talks with major music industry players such as UMG over how to develop the principles. One was the introduction to its new "Music AI Incubator."
The struggle for copyright infringement matters between artists, musicians and creators regarding AI has even reached the courts. In August 2023, a United States judge denied copyright for AI art.
Magazine: BitCulture: Fine art on Solana, AI music, podcast + book reviews
Source: Read Full Article