Sam Bankman-Fried Trial: FTX Bug Inflates Alameda's Debt By $8B; FTX's Risk Measures Contradict SBF's Margin Claims – Coinpedia Fintech News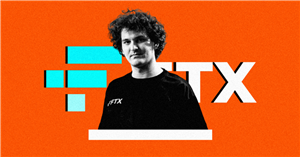 As the trial of the bankrupt FTX's CEO Sam Bankman-Fried progresses, criticism and accusations shed light on the exchange's margin systems. Zane Tackett, once the top of institutional sales at FTX, recently claimed potential discrepancies in the exchange's risk mitigation strategies, creating doubt on Bankman-Fried's defense in a revealing interview.
FTX's Terms Of Service Doesn't Support SBF's Defense
Bankman-Fried, once a tycoon in the crypto market, is now under scrutiny for his claims related to the exchange's margin systems. He has attempted to go through the legal and public discourse by presenting intricate details about the operation of FTX's margin systems, particularly focusing on issues related to spot margin borrows. However, Tackett argues that the facts might not be as straightforward or supportive of Bankman-Fried's defense as he portrays in a recent interview with the Scoop.
The not-guilty plea from the co-founder of the now-insolvent FTX and Alameda Research, Sam Bankman-Fried, on multiple charges, including securities fraud and conspiracy to launder money, brings to light a pivotal question: Did unlawful access to customer funds occur, or did significant mismanagement trigger the financial downfall?
Tackett said, "Sam's going to essentially act as if he lacks understanding, but he'll also try to overwhelm people with technicalities. I believe he'll argue that it was simply a spot margin borrow — FTX clearly allowed for spot margin borrows. Then, he'll delve into the intricacies of how this process worked and how Alameda could borrow because they had substantial collateral, throwing out big numbers like 'we had $100 billion in collateral.' He may also admit that our margining systems weren't as robust as they should have been."
There's No Point In SBF's Claims
Following FTX's November 2022 collapse, Bankman-Fried denied improper access to customer deposits, attributing the downfall to a margin system breakdown and asserting the hedge fund had sufficient collateral to borrow.
However, media and former employee, Zane Tackett, highlighted potential backdoors allowing Bankman-Fried and Alameda to borrow unlimited funds, contradicting the exchange's risk mitigation measures and haircut system. Tackett emphasized the inconsistency in applying the margining system and suggested Bankman-Fried was fully aware of the risks and actions taken.
Today, the WSJ reported that U.S. employees of FTX, aware of a backdoor in the exchange enabling Alameda Research to extract billions in client funds, reportedly alerted FTX's Director of Engineering, Nishad Singh, but it was not fixed. The team, affiliated with LedgerX, a crypto derivatives exchange acquired by FTX in 2021, stumbled upon the issue while assessing the applicability of FTX's main exchange code for U.S. use.
A software glitch, originating from FTX's unconventional handling of customer deposits, inaccurately inflated the debt Alameda owed to FTX customers by $8 billion, revealed a witness at Sam Bankman-Fried's trial today. Former FTX developer, Adam Yedidia, shared that early FTX customers deposited fiat via Alameda, complicating debt tracking.
A June 2022 accounting bug showed an overstated $16 billion debt from Alameda, which, even after correction, still indicated an $8 billion debt, raising concerns. Bankman-Fried acknowledged the vulnerability, stating they were no longer "bulletproof."
Source: Read Full Article