Sam Bankman-Fried found guilty on all 7 charges in FTX fraud trial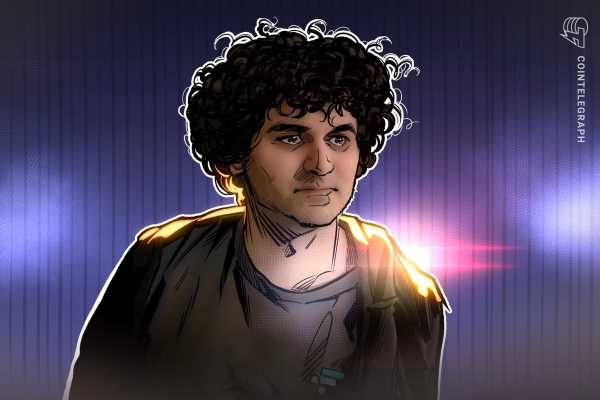 Former FTX CEO Sam Bankman-Fried was found guilty of all seven charges by a jury in his criminal trial in New York after about four hours of deliberations.
Bankman-Fried was found guilty of two counts of wire fraud, two counts of wire fraud conspiracy, one count of securities fraud, one count of commodities fraud conspiracy and one count of money laundering conspiracy.
He will return to court for sentencing by New York District Judge Lewis Kaplan on March 28, 2024. Government prosecutors will recommend a sentence but Judge Kaplan will have the final say.
Bankman-Fried's crimes each carry a maximum sentence of between 5 and 20 years in prison with the wire fraud, wire fraud conspiracy and money laundering conspiracy carrying a maximum 20-year sentence.
In a press conference outside the court, the New York Southern District U.S. Attorney Damian Williams called Bankman-Fried's crimes "a multibillion-dollar scheme designed to make him the king of crypto" and one of the biggest financial frauds in American history.
Other key FTX executives including former Alameda CEO Caroline Ellison, FTX co-founder Gary Wang and former FTX engineering head Nishad Singh have all pleaded guilty to various charges and worked with the government to testify against Bankman-Fried in the five-week trial.
Related:  'Fuck regulators,' said SBF behind closed doors: Report
Bankman-Fried had pleaded not guilty to all charges and during his trial, he took the stand to maintain his innocence and mark up FTX's November 2022 collapse as "a number of big mistakes."
He denied any wrongdoing in FTX's relationship with Alameda and attempted to distance himself from key decisions.
Bankman-Fried pinned the blame on Wang for creating a function that allowed Alameda to trade funds on FTX that it didn't have and claimed he "wasn't entirely sure what happened" with Alameda's line of credit, which ballooned to billions in the collapsing crypto market of 2022.
In his testimony, he also blamed Ellison for not focusing on risk management and didn't believe he defrauded FTX customers by taking over $8 billion worth of their funds instead he framed it as Alameda borrowing from the exchange.
Magazine: Blockchain detectives — Mt. Gox collapse saw birth of Chainalysis
Additional reporting by Ana Paula Pereira.
Source: Read Full Article