Ripple's XRP Tackles Real-World Payment Challenges: From Aviation to Gaming – Coinpedia Fintech News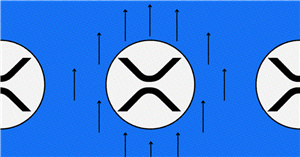 In a world where cryptocurrency is quickly reshaping the fabric of financial transactions, Ripple's XRP is making headlines for its real-world utility, particularly in addressing the "Friday/weekend problem" of instant payments. John Deaton, the pro-XRP lawyer and founder of CryptoLawUS, recently spotlighted this unique application of XRP in a tweet, drawing attention to its use case in the aviation industry with TapJets. Concurrently, Ripple announces a groundbreaking partnership with Roblox, the leading gaming platform, further broadening its horizons.
In an era where everything is instant, why should payments lag? "If you need a jet at the last minute, traditional banking hours don't cut it," says Deaton, drawing attention to TapJets—an "Uber for Jets"—which filed an amicus brief in the Ripple case. Traditional wire transfers are not an option when banks close over the weekend, leading to logistical nightmares for last-minute jet charters.
Enter XRP, a cryptocurrency designed to facilitate quick and efficient transactions.
"In just 3-5 seconds, you've paid for the costs upfront, and your jet is on standby," states Deaton.
For TapJets, XRP has proven to be the most popular and effective currency for solving this real-world problem, an assertion strongly backed by the company's brief.
XRP and Roblox: A Gaming Evolution
Ripple has partnered with Roblox to introduce XRP as a new payment option for in-game purchases. Roblox boasts over 200 million monthly active users, with 65.5 million daily active users, 44% under 13. This audience spent $773 million on in-game purchases in Q1 of 2023 alone.
The integration was a complex affair involving multiple stakeholders, including Xsolla, a firm specializing in in-game transactions on Roblox, and BitPay, tasked with ensuring the smooth integration of cryptocurrency wallets.
But Ripple is not stopping at gaming. Fresh off its legal victory over the U.S. Securities and Exchange Commission (SEC), the company recently secured a full license from the Monetary Authority of Singapore. It's also in talks for a potential collaboration with the Australian Freight & Trade Alliance, signaling the firm's intention to expand across diverse sectors.
As cryptocurrencies mature, integrating XRP into platforms like Roblox and TapJets exemplifies the digital asset's ability to offer real-world solutions. 
Source: Read Full Article