Ripple News: XRP Emerges as the Clear Winner in Legal Clarity Among U.S. Altcoins – Coinpedia Fintech News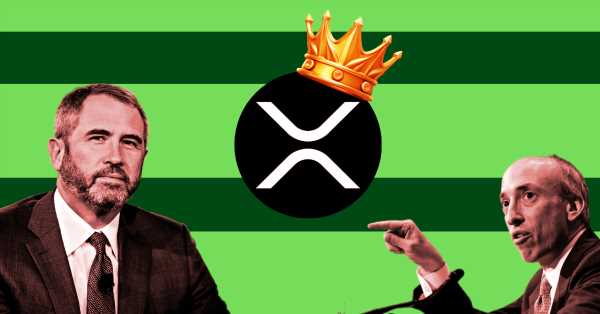 The altcoin industry witnessed a landmark ruling recently. In a significant turn, XRP now enjoys a distinct status in the U.S., standing as the sole altcoin with legal certainty. This decision followed a definitive ruling by Judge Analisa Torres.
Decoding the Ruling
Attorney John Deaton, a famous crypto lawyer who champions the cause of numerous XRP enthusiasts in an ongoing litigation, discussed with Digital Perspectives. He elaborated on this pivotal judgment and its far-reaching implications. He gave insights into the court's refusal of the SEC's interlocutory appeal request.
Attorney Deaton emphasized that such appeals are considered only if the appellate court hasn't had the chance to review the case specifics. In this instance, the judge reviewed the facts meticulously before arriving at her conclusion. In his words, the judge gave the SEC a clear understanding and reaffirmed her initial decision.
Brad Garlinghouse, Ripple's frontman, expressed his perspective on the judgment. Without mincing words, he communicated that the court had assessed the situation based on the SEC's own Howey test criteria and determined that the SEC's stance didn't hold water.
Market Response: How XRP is Doing
The financial market was quick to react to this defining judgment. Following the announcement of Judge Torres' decision in favor of XRP, opposing the U.S. Securities and Exchange Commission's assertion that XRP functions as a security, its price saw a boost. Although it touched the $0.55 mark, a minor dip was observed on October 4th.
Although the demand for XRP futures remained relatively stable, there was a noteworthy 13% growth in open interest compared to the day before. However, it's essential to highlight that the present $590 million open interest is still lagging behind last month's $794 million mark. As things stand, XRP is priced at $0.52.
Source: Read Full Article