Polygon Price Speculation: Can MATIC Defend $0.5 Threshold?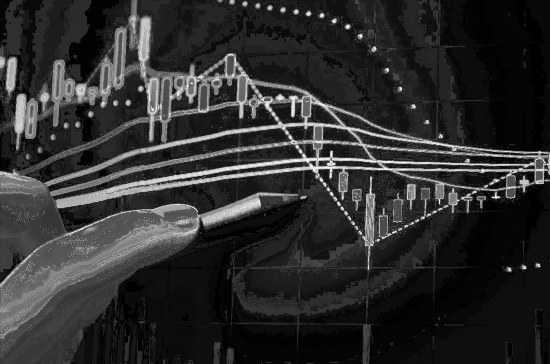 Polygon (MATIC) has been treading in the water for much of September, caught in a tight range that reflects the uncertainty gripping the cryptocurrency market. As the altcoin hovers around the $0.50 mark, traders are closely eyeing a significant technical indicator that could spell trouble for its price trajectory.
The altcoin's price, currently at $0.508295 according to CoinGecko, has shown signs of weakness, with a 2.4% decline in the past 24 hours and a 7.3% dip over the past week. 
However, the real concern for MATIC investors lies in the potential reversal from the down-sloping trendline. This trendline, intact since February 2023, has kept MATIC in check for months. If breached, it could unleash a wave of selling pressure that might push the price below the critical $0.50 level.
Polygon Faces Increasing Selling Pressure On The Horizon
Traders are well aware that when an asset approaches a long-standing downtrend resistance line, it often faces increased selling pressure. Analysts suggest that a reversal from this trendline could lead to an 18% price decline, potentially dragging MATIC down to the next key support level at $0.42. It's a make-or-break moment for the altcoin, and its fate hangs in the balance.
For those who remain bullish on Polygon's native coin, patience is key. A daily close above the resistance trendline would signal a significant shift in market sentiment. Such a breakthrough could provide the bulls with the momentum they need to initiate a recovery rally. If successful, MATIC may set its sights on initial resistance at $0.63, with an even more ambitious target of $0.69.
MATIC market cap slightly below the $5 billion level. Chart: TradingView.com
Polygon 2.0: A Potential Game Changer
Adding a layer of complexity to this price analysis is Polygon's recent announcement of Polygon 2.0. This strategic overhaul envisions a fundamental shift in Polygon's blockchain architecture and an expansion beyond Ethereum to include various other blockchains. Polygon aims to execute this transformation in the early fourth quarter, potentially paving the way for a surge in interest and demand for its native coin.
As MATIC teeters on the edge of a crucial technical juncture, the cryptocurrency market remains a battleground of uncertainty. Traders and investors must exercise caution and closely monitor developments around the down-sloping trendline. The success or failure of MATIC to break free from this resistance could determine its price trajectory in the coming weeks.
Moreover, the impending rollout of Polygon 2.0 adds an extra layer of anticipation to an already dynamic cryptocurrency landscape, promising potential surprises for MATIC holders and the wider crypto community.
(This site's content should not be construed as investment advice. Investing involves risk. When you invest, your capital is subject to risk).
Featured image from Shutterstock
Source: Read Full Article