Over half of musicians concerned over audience perception of AI use: Survey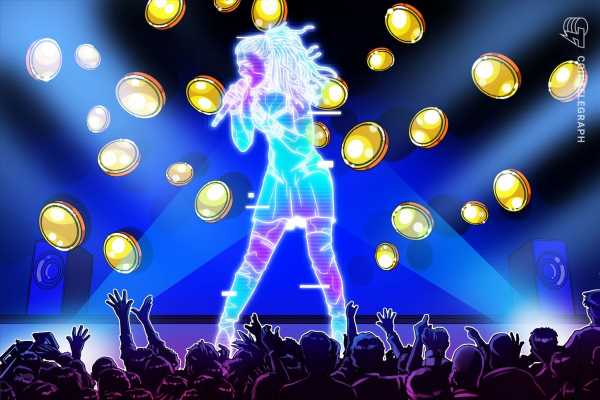 As artificial intelligence (AI) continues to permeate various sectors worldwide, the music industry has been receptive to its transformative capabilities while remaining cautious about the risks to artists. 
In a recent survey released by the private music studio house Pirate, 53% of respondents said they have "concerns about how their audience might perceive music created with the assistance of AI."
The survey reached 1,141 of its artists across the United Kingdom, United States and Germany — including band members, singer-songwriters, producers, instrumentalists and rappers.
It also revealed artists' hesitancy to employ AI in the studio, with only 25% saying they have experience with the technology. Nonetheless, 46% said they are willing to consider using such tools in the future.
One of the artists surveyed, Christoph Krey of the Brooklyn-based band MYAI said they use AI for 30% of all their activities and call the other 70% "art intelligence." Krey said it could be a difficult learning curve for artists to get involved with:
"It's one more thing that artists now have to do on top of everything else they have to do to create value."
Related: AI music sending traditional industry into 'panic,' says new AI music platform CEO
The co-founder and CEO of Pirate, David Borrie, said it's understandable for artists to be hesitant about using AI and broadcasting its use. However, he likened the emerging technology to autotune, another groundbreaking technology to permeate the music industry and become a mainstay in contemporary production.
"It's useful to look back at the introduction of tools like Auto-Tune which faced criticism in their early days but eventually found their place in the music industry. AI's journey toward becoming a standard tool in music creation may follow a similar path, as artists and audiences alike adapt to this innovation."
Regarding artists in the music industry who already use AI in their creative process, the answer to where it was the most useful was in "songwriting and composition."
Cointelegraph reached out to Pirate for more information on the survey. 
In an interview with Cointelegraph earlier this year, the CEO of the Recording Academy, the legacy institution in charge of the yearly Grammy Awards, said that he sees AI as a "creative amplifier" for artists who employ it in their work.
There has already been controversy with those wishing to get their music recognized. An artist who used an AI-generated vocal track of the rapper Drake in a track that went viral tried to submit his piece for nomination. 
However, the track was denied by the Academy over copyright infringement issues. The Academy commented on the matter, saying that the topic of AI is both "complicated" and "moving really quickly."
Official rules for AI-generated music instated by the Academy say that a human must create the primary components of tracks up for official nomination. For example, for a track to win an award for vocal performance, it must have been performed by a human.
Major labels in the music industry are also trying to stay on top of AI usage, including Universal Music, which has partnered with Google to combat AI deep fakes of its artists and petitioned streaming services like Spotify to remove AI-generated tracks from its platform.
Magazine: BitCulture: Fine art on Solana, AI music, podcast + book reviews
Source: Read Full Article