NFT sales volume jumps to $129M in November — Nansen data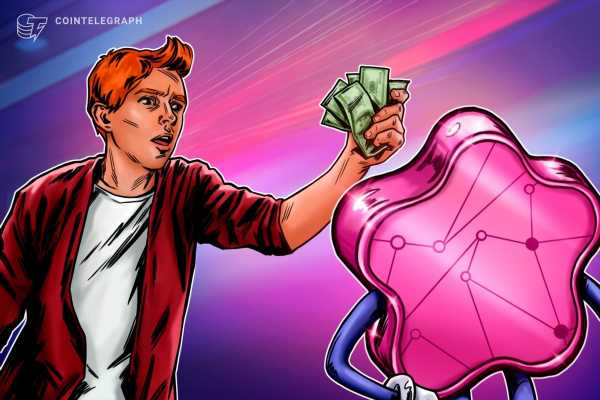 Nonfungible tokens (NFTs) have seen a steady increase in terms of weekly Ether (ETH) sales volume, according to the blockchain analytics platform Nansen. 
In a post on X (formerly Twitter), Nansen highlighted that on the week ending on Oct. 9, NFT sales were at 29,704 ETH, worth around $56 million at current ETH market prices. The sales volume increased weekly until it reached 68,342 ETH, worth over $129 million.
NFT marketplace Blur had the highest share of NFT trading volume in the last 30 days. According to data aggregator NFTGo, Blur had a trading volume of 161,433 ETH (roughly $305 million) in the previous 30 days. Meanwhile, the second spot went to its competitor, OpenSea, which had 52,307 ETH in trading volume, or around $100 million. 
In terms of NFT collections, Bored Ape Yacht Club (BAYC) had the highest trading volume in the last 30 days. The BAYC collection had a volume of 35,226 ETH, or around $66.7 million. The collection was followed by the Mutant Ape Yacht Club (MAYC) at 14,947 ETH and The Captainz at 9,948 ETH.
CryptoPunks remained the top collection in terms of market capitalization. However, the collection only had a trading volume of 5,773 ETH in the last 30 days. 
Apart from these, NFTGo's data also showed that there's been a 12% increase in NFT traders in the last seven days. Buyer addresses were at 22,804, while sellers were at 27,308 in the same time period. Meanwhile, the number of wallets that held NFTs still hovered around six million. 
Related: ApeFest attendees report 'extreme pain' and vision problems after event
The increase in trading volume for NFTs happened amid seemingly bearish news for the NFT market. On Nov. 3, NFT marketplace OpenSea laid off half its staff as it prepares to launch its second version.
Magazine: Australia's $145M exchange scandal, Bitget claims 4th, China lifts NFT ban: Asia Express
Source: Read Full Article