LHV Bank founder has $470M worth of Ether, but lost his private key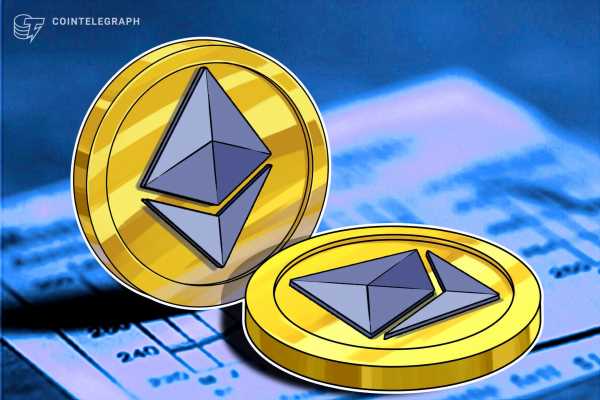 The founder of Estonia-based LHV Bank, Rain Lõhmus, has been revealed as the owner of a massive 250,000 Ether (ETH) stash bought during the Ethereum ICO, which is now worth an eye-watering $470 million. 
There's only one problem. He no longer has the keys. 
In February, Coinbase director Conor Grogan highlighted a Ethereum whale wallet containing some $470 million worth of ETH, untouched since the blockchain's genesis.
In an Nov. 6 update on X (Twitter), Conor highlighted Lõhmus' comments in a recent interview that now tie him to the $470 million worth of trapped ETH.
"One mystery solved," wrote Grogan who shared an excerpt of an Oct. 31 ERR News report on an earlier Vikerraadio interview with Lõhmus.
"Unfortunately he lost his keys and can't access these 100s of millions. If you can help him recover them somehow, he's willing to split them with you," Grogan added.
According to ERR's report, Lõhmus said it was "no secret" he owned a wallet with 250,000 ETH which he lost the password to and hasn't made much effort to recover.
"I can't solve this alone; if someone thinks they can, I'll take all offers," Lõhmus said.
Related: US lawmaker proposes to cut SEC chair Gary Gensler's salary to $1
"It's very common for me to lose passwords," he said, adding that losing access to funds was a "weak point" of blockchain systems.
In total, Lõhmus' Ether purchase was $75,000 as ETH's price at launch was around 30 cents.
At Ether's Nov. 10, 2021, price peak of nearly $4,900 — Lõhmus stuck stash was worth $1.22 billion.
Lõhmus' wallet today still has an impressive 628,757% gain and according to Grogan's February X post had $6.5 million worth of airdrops to boot.
Magazine: Slumdog billionaire — Incredible rags-to-riches tale of Polygon's Sandeep Nailwal
Source: Read Full Article