How Solana Outperformed 2 Top Altcoins; Ripple Effect On Prices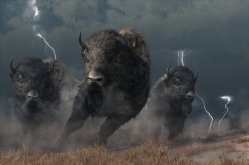 Solana (SOL) has emerged as a standout performer in the recent crypto market rally, catching the attention of investors and analysts alike. The entire cryptocurrency market has been on a bullish streak, with most digital assets turning green on the charts. However, Solana has managed to stand out by achieving an unprecedented increase in its price.
At the time of writing, SOL was trading at $23.54 on CoinGecko and boasted a market capitalization near $10 billion. While the coin did register a 1.6% loss in the past 24 hours, its seven-day surge of 22% indicated its resilience and potential for further growth. 
In fact, this remarkable price uptrend enabled Solana to surpass both Dogecoin (DOGE) and Cardano (ADA), securing its position as the seventh-largest cryptocurrency by market capitalization.
BREAKING: $SOL FLIPS $DOGE AND $ADA IN MARKET CAP pic.twitter.com/RXKCBQinIJ
— DEGEN NEWS 🗞️ (@DegenerateNews) September 30, 2023
Solana's Growth Drivers
One key factor behind Solana's surge was its impressive 100%+ increase in 24-hour trading volume, providing robust support for its price appreciation. Additionally, Solana's performance within the decentralized finance sector also experienced notable growth during this period.
The positive sentiment surrounding Solana was further evidenced by data from LunarCrush, which indicated a nearly 47% surge in SOL's social engagement over the last seven days. Investors and enthusiasts were increasingly drawn to the coin as its price continued to rise.

Source: LunarCrush
Gearing Up For A Bull Market
Pseudonymous analyst Inmortal, active on the social media platform X, expressed optimism about Solana's potential. Inmortal believes that Solana presents a significant opportunity for long-term investors to accumulate the cryptocurrency at a point of maximum potential.
In two years you will realize that everything was as simple as buying $SOL below $20 and wait.
But you were too scared because FTX was going to dump their coins.
— Inmortal (@inmortalcrypto) September 20, 2023
According to Inmortal, those who accumulate SOL at its current price point are likely to be handsomely rewarded in the coming years. In a statement, Inmortal said, "In two years, you will realize that everything was as simple as buying SOL below $20 and waiting. But you were too scared because FTX was going to dump their coins."
SOL market cap approaches the $10 billion level. Chart: TradingView.com
Concerns had arisen when court documents revealed that FTX owns approximately $1.16 billion worth of SOL. This led many traders to speculate that Solana's price might face downward pressure if FTX were to liquidate its holdings. 
However, notable investor Chris Burniske pointed out that only a fraction of FTX's SOL holdings are actually liquid, stating, "Only ~13% of FTX's SOL holdings are liquid… Keep a cool head, folks."
As Solana continues to gain traction in the crypto market, investors are closely watching its performance, with many betting on the coin's long-term potential and the possibility of significant rewards for those who enter the market now.
The recent surge in Solana's price and its positive developments in the DeFi space have solidified its position as a cryptocurrency to watch.
(This site's content should not be construed as investment advice. Investing involves risk. When you invest, your capital is subject to risk).
Featured image from
Source: Read Full Article