Grayscale files for new spot Bitcoin ETF on NYSE Arca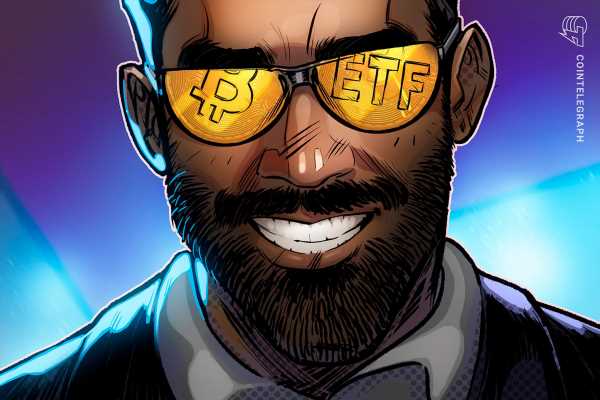 Major cryptocurrency investment firm Grayscale has filed a new application with the Securities and Exchange Commission (SEC) for a new spot Bitcoin (BTC) exchange-traded fund (ETF).
Grayscale on Oct. 19 submitted an S-3 form registration statement with the SEC intending to list the shares of Grayscale Bitcoin Trust on the New York Stock Exchange (NYSE) Arca under the ticker symbol GBTC.
The new filing comes in line with Grayscale's ongoing effort to convert its Grayscale Bitcoin Trust into a spot Bitcoin ETF, according to a statement by Grayscale. 
"We remain committed to working collaboratively and expeditiously with the SEC on behalf of GBTC's investors," the firm wrote in the announcement.
The latest S-3 registration statement is a shorter filing version of a typical form S-1 statement that targets initial public offering of equity securities registered under the Securities Act.
"GBTC, however, is eligible to use Form S-3, a shorter filing that incorporates by reference its SEC disclosures and reports, because its shares have been registered under the Securities Exchange Act of 1934 since January 2020 and it meets the other requirements of the form," Grayscale noted.
The firm mentioned that Grayscale will be able to convert GBTC to an ETF and issue shares on a registered basis once NYSE Arca's 19b-4 application application is approved and the Form S-3 must be declared effective by the SEC. The announcement added:
"Importantly, GBTC is ready to operate as an ETF upon receipt of these regulatory approvals, and on behalf of GBTC's investors, Grayscale looks forward to working collaboratively and expeditiously with the SEC on these matters."
This is a developing story, and further information will be added as it becomes available.
Source: Read Full Article