FTX's Sam Bankman-Fried To Take Stand In Trial To Clear Name Over Fraud Allegations; Lawyers Confirmed – Coinpedia Fintech News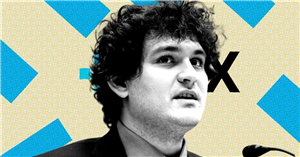 In an unexpected development, Sam Bankman-Fried, the billionaire brain behind the collapsed exchange FTX, is preparing to take the stand in his high-profile criminal trial, his legal team has revealed. Determined to refute allegations of fraudulent activities, Bankman-Fried plans to assert his innocence directly to the jury, addressing charges that he engaged in or developed any form of deceit during his role in FTX, as detailed by his defense during a recent teleconference.
SBF's Lawyers Put Three Witnesses
FTX founder Sam Bankman-Fried, known in the industry as SBF, is set to testify in his criminal trial. This was confirmed during a teleconference, where defense attorneys revealed that Bankman-Fried would take the stand, making a direct appeal to jurors to assert his innocence against fraud charges.
Prosecutors claim that Bankman-Fried played a central role in defrauding FTX customers and Alameda Research investors. They further allege he conspired with executive colleagues, orchestrating a cover-up of his criminal activities and continuing the misuse of significant funds.
The defense team anticipates that Bankman-Fried's personal testimony will occupy the majority of Thursday. Following the conclusion of their case on Thursday morning, the government plans to call a final witness, an FBI agent, before concluding their side.
Both parties' legal representatives concurred on Wednesday that the FBI agent's testimony would likely conclude within an hour. In a recent motion submitted on Tuesday night, the government highlighted that the defense had enlisted six potential witnesses. However, on Wednesday, chief defense lawyer Mark Cohen informed Kaplan of their strategy to summon only three of these witnesses before bringing their client to the stand.
The strategy includes testimony from a Bahamian attorney and potentially Joseph Pimbley, though there's discussion around stipulating his information. However, this approach prompted concern from Judge Kaplan, who questioned the efficiency of a brief one-hour session followed by a delay before further proceedings.
FTX Is Set To Relaunch
FTX is carefully weighing its future. Investment banker Kevin Cofsky of Perella Weinberg Partners recently indicated during a court hearing in Delaware that a decision on the company's path forward would be made by mid-December. Active negotiations are ongoing with potential investors for binding offers.
Options under consideration range from selling the entire exchange, including its nine-million-strong customer base, to forming partnerships for a platform revival. There's also the possibility of FTX independently revitalizing its trading platform, although the identity of potential bidders remains undisclosed.
Since declaring bankruptcy last year, FTX has been working to secure funds for creditor repayment, successfully recovering approximately $7 billion in assets, including a substantial $3.4 billion in cryptocurrency, according to court records.
In court, FTX's attorney, Andrew Dietderich, revealed that they have made preliminary progress in resolving complex disputes with major creditor groups. However, the exact percentage of customer recovery remains uncertain and depends on the outcome of selling or revitalizing the exchange.
Source: Read Full Article