DOJ Cracks Down: Binance and Tether Face Terrorism Financing Charges – Coinpedia Fintech News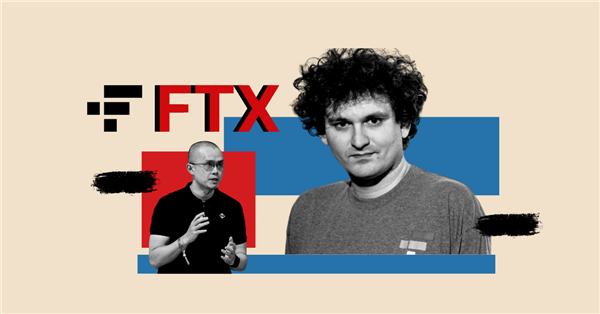 Following the conviction of Sam-Bankman-Fried, two cryptocurrency giants, Binance and Tether, are now under close scrutiny by the U.S. Department of Justice (DOJ). They are accused of having links to supporting terrorism, particularly Hamas, a designated terrorist group.
The allegations against Binance and Tether are serious and far-reaching. The days of lax regulation are over, and the DOJ is determined to crack down on illegal activity. About time, right?
A New Era of Rules
U.S. Attorney Damian Williams has made it clear that the days of relaxed regulation are over. The conviction of SBF serves as a stark reminder that financial fraud, despite new faces and platforms, remains as old as commerce itself.
Tough Road Ahead for Binance and Tether
Binance, a significant player in the world of cryptocurrency exchanges, and Tether, the powerhouse behind the widely-used USDT stablecoin, are facing serious charges. They are alleged to have helped terrorist groups like Hamas with financial transactions.
Tether, too, finds itself in a difficult spot. The company took action by freezing assets upon learning of potential misuse. Nonetheless, their management and oversight of their operations to prevent currency misuse are also being reviewed.
Read More: Senators Demand DOJ Action on Binance and Tether Over Alleged Links to Hamas
Where's the Integrity and Accountability?
Senators Lummis and Hill stress the importance of coupling innovation with integrity. While the cryptocurrency industry has brought about a financial revolution, it must not become a cover for illegal activities. The industry's commitment to lawful behavior is currently under scrutiny, with the DOJ expected to conduct a thorough review of Binance and Tether's practices.
Also Read: Crypto is Rife With Fraud, Scams, and Money Laundering: SEC Chair Gary Gensler Breaks His Silence!
The fall of Bankman-Fried serves as a lesson in the cryptocurrency community. Ignoring legal requirements can lead to serious and long-lasting consequences. Both Binance and Tether must rethink their approach to compliance, recognizing that failure to do so could result in significant legal penalties.
Source: Read Full Article