Bitcoin Could Hit $99,000 by March 2024, Predicts Expert – Coinpedia Fintech News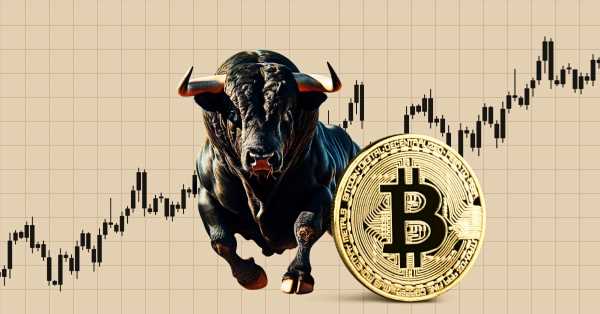 Crypto trader Henrik Zeberg predicts a 400% surge in the cryptocurrency market, with a potential value of $4.4 trillion.

Zeberg's newfound optimism is driven by a bull flag pattern in the market, following a significant drop in early 2023.

If Zeberg's vision materializes, Bitcoin could reach $99,000 by March 2024.
In a surprising turn of events, prominent cryptocurrency trader Henrik Zeberg, who is usually known for his skepticism regarding cryptocurrencies, now envisions an epic rally on the horizon, one that could surpass the previous high seen in 2021.
Zeberg predicts a significant upswing in the total cryptocurrency market value, a stark shift from his typically cautious stance. His latest projections indicate a remarkable 400% increase, potentially catapulting the market's total worth to a staggering $4.4 trillion.
Zeberg's newfound confidence is based on a thorough examination of the overall cryptocurrency market, which has undergone a noteworthy transformation.
Market's Rollercoaster Ride
After reaching an all-time high of $3.2 trillion in November 2021, the cryptocurrency market faced significant challenges, experiencing a substantial 78.75% drop, dwindling to a mere $688.44 billion by early 2023, causing widespread panic among investors.
However, Zeberg's analysis reveals an interesting development over the past six months – the emergence of a bullish flag pattern across the entire market. This pattern has now broken out, resulting in a total valuation of $1.29 trillion.
According to Zeberg, this breakout signifies the beginning of a significant market resurgence, with the ambitious goal of pushing the total market capitalization to an impressive $4.4 trillion.
Zeberg's History of Bold Predictions
This isn't the first time Zeberg has made daring predictions. In the past, he accurately anticipated the rise of Bitcoin and other digital currencies, attributing their success to the absence of an imminent economic recession.
Zeberg's hypothesis hinges on the increase in liquidity within the system, drawing on promising insights from Swissblock indicators, as previously reported by Coinpedia.
Zeberg's forecasts align with a recurring trend that first emerged in 2018 and was reaffirmed in 2021, as evidenced by his chart. He emphasizes the crucial role played by the shift from extreme fear to euphoria in driving this transformation.
What Lies Ahead?
If Zeberg's vision comes to pass, cryptocurrency enthusiasts may witness Bitcoin (BTC) reaching unprecedented heights, with the potential to reach an impressive $99,000 as early as March 2024.
Source: Read Full Article