Binance vs. SEC : SEC's Latest Filing Against Binance Reveals Startling Developments – Here's The Truth – Coinpedia Fintech News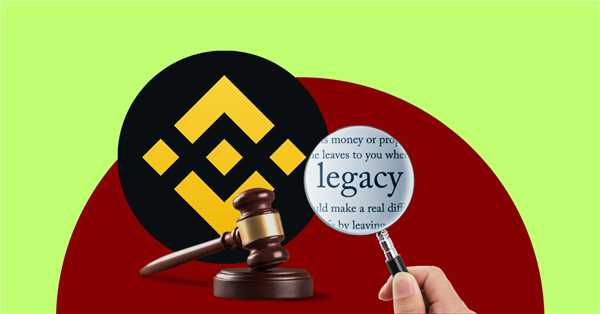 In a recent turn of events, the U.S. Securities and Exchange Commission (SEC) has intensified its legal battle with Binance US, requesting a court order for inspection. This move comes as the SEC alleges a clear link between Ceffu, a platform central to the dispute, and Binance, contradicting Binance US's prior claims.
The SEC's Argument:
The SEC contends that this connection violates an agreement stipulating that new wallets must remain separate from Binance International's control. They further assert that Binance may have been exerting undue influence on BAM, Binance US's parent company, for questionable purposes—a new angle in the ongoing case.
Expert Insight:
Prominent cryptocurrency expert Adam Cochran highlighted this significant development, emphasizing the SEC's reliance on a sealed document known as the "Murphy Declaration." Additionally, the SEC argues that even BAM does not possess a full understanding of Ceffu's nature and function.
CEO's Mysterious Absence:
Notably, the SEC initially sought testimony from Brian Shroder, the former CEO of Binance US, and Jasmine Lee, the US CFO. Their requests, however, were denied. After persistent efforts, the SEC recently uncovered that Shroder is no longer the CEO, a revelation that surprised many, as Shroder had been missing for over eight months. This revelation contrasts with the assumption that Shroder's testimony aligned with others involved, such as Cooly and Brooks.
Implications and Complexity:
The SEC's stance raises several key points: suspicions of wrongdoing, a clear connection between Ceffu and Binance International, expanded functions of Ceffu beyond wallets, and even high-ranking BAM executives appearing uncertain about Binance US's assets and tools, adding layers of complexity to the case.
This latest development underscores the evolving nature of the legal battle between the SEC and Binance, leaving many in the cryptocurrency world eagerly awaiting further revelations and potential implications for the industry.
Source: Read Full Article