Tesla Re-launches RWD Model Y Variant In US At Cheaper Price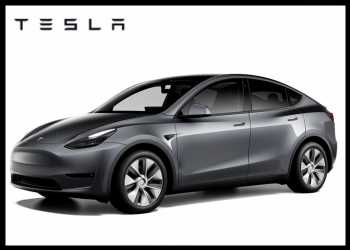 Tesla has re-launched the rear-wheel drive variant of Model Y in the U.S. at a bargain. This new model was introduced on Tesla's website overnight by replacing the all-wheel drive of Model Y that was discontinued last month.
The EV maker had stopped selling the rear-wheel drive variant of Model Y in the U.S. in 2021, though it continued to sell it in China and Europe.
The new variant is touted as the cheapest Model Y ever at a base price of $43,990 in the U.S. and is also $3,750 lower that the all-wheel drive Model Y it replaced. After deducting the $7,500 Federal EV Tax Credit, the price comes down further to $36,490.
The rear-wheel drive variant has a 260 mile estimated range, a maximum speed of 135 mph, and moves from 0-60 mph in 6.6 seconds.
According to reports, the lower price for the new variant is attributed to the use of Tesla's cheaper Lithium-Iron-Phosphate (LFP) battery. Though LFP batteries are cheaper, it is more durable than the more commonly used Nickel-Manganese-Cobalt (NMC) cells.
However, LFP batteries have lower energy density and therefore less range. The range for the RWD Model Y variant of 260 miles is less than the 279 mile range for the AWD Model Y variant that was discontinued.
The re-introduction of the rear-wheel drive variant of Model Y in the U.S. comes close on the heels of Tesla's announcement of third-quarter delivery figures that missed analysts' estimates.
The company delivered 435,059 vehicles in the third quarter, well below estimates of 455,000 vehicle deliveries. The FactSet estimates were slashed just a few weeks ago from 473,000.
Source: Read Full Article