Slowing British Wage Growth Signals Cooling Labor Market Conditions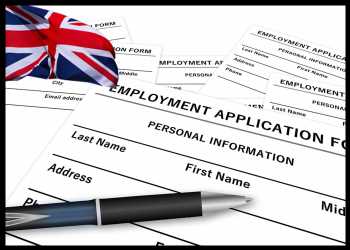 The UK wage growth slowed in the three months to August, signaling cooling labor market conditions and strengthened expectations that the Bank of England is unlikely to raise interest rates again to withstand wage-driven inflationary pressures.
Average earnings excluding bonuses grew 7.8 percent in the three months to August, data from the Office for National Statistics showed on Tuesday. The annual rate came in line with expectations, but was slower than the 7.9 percent increase seen in the July quarter.
Nonetheless, this was one of the highest annual growth rates since comparable records began in 2001.
Including bonuses, average total pay advanced 8.1 percent annually, weaker than the forecast of 8.3 percent. The total growth rate was affected by the NHS and civil service one-off payments made in June, July and August, the ONS said.
Data suggested that wage growth has passed its peak and will fall further in the coming months, Capital Economics' economist Ashley Webb said. However, as wage growth will fall only slowly from here, interest rates will probably stay at their peak until late in 2024, the economist added.
Although the wage growth is still much too strong for the BoE's liking, there is nothing in the latest data that is likely to push policymakers into a rate hike at the November meeting.
The BoE has paused its benchmark rate hike at its September meeting after tightening the policy at each and every rate-setting meeting since December 2021. At 5.25 percent, the interest rate is the highest since early 2008.
Another data from the statistical office showed that the number of job vacancies declined by 43,000 to 988,000 in July to September. Vacancies decreased for the 15th consecutive period and the level was the lowest since mid 2021.
The ONS is scheduled to publish labor force survey results on October 24.
Data showed that payrolled employees increased 1.2 percent from the previous year in September. The increase in payrolled employees was largest in the health and social work sector and smallest in the administrative and support services sector.
Payrolled employment declined 11,000 on a monthly basis in September after a revised fall of 8,000 in August, data showed.
Source: Read Full Article