French GDP Logs Marginal Growth In Q3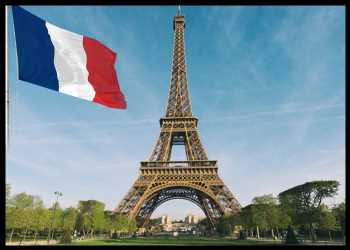 France's economy expanded modestly in the third quarter as the strength in household spending and investment were mostly offset by falling exports.
Gross domestic product grew only 0.1 percent sequentially in the third quarter, first estimate from the statistical office INSEE showed on Tuesday. The rate came in line with expectations.
This followed a revised 0.6 percent rise in the second quarter and a 0.1 percent gain in the first quarter.
The expenditure-side breakdown showed that household spending rebounded 0.7 percent after staying flat and the increase in government spending doubled to 0.4 percent from 0.2 percent.
Similarly, gross fixed capital formation advanced 1.0 percent, up from 0.5 percent a quarter ago.
Exports decreased 1.4 percent, in contrast to the 2.4 percent rise a quarter ago. Likewise, imports decreased 0.5 percent after a 2.5 percent increase. As a result, foreign trade contributed -0.3 points to GDP growth this quarter.
Finally, the contribution of inventory changes to GDP growth was also negative in the third quarter, -0.3 points after +0.5 points in the second quarter.
The International Monetary Fund forecast France GDP to grow 1.0 percent this year driven by the catch-up in industrial production and the outperformance of external demand in the first half of 2023.
Data released earlier this week showed that Germany shrank 0.1 percent in the third quarter, offsetting a 0.1 percent rise a quarter ago.
Capital Economics' economist Andrew Kenningham said the headwinds facing France are not as strong as in Germany, partly because the pass-through of tighter monetary policy to households is slower in France, and French industry is less energy-intensive.
Another data from INSEE showed that household spending rebounded in September driven by an increase in food consumption. Household spending grew 0.2 percent, in contrast to the 0.6 percent decrease in August.
Source: Read Full Article