Condiments' perfection the Hawkshead Relish way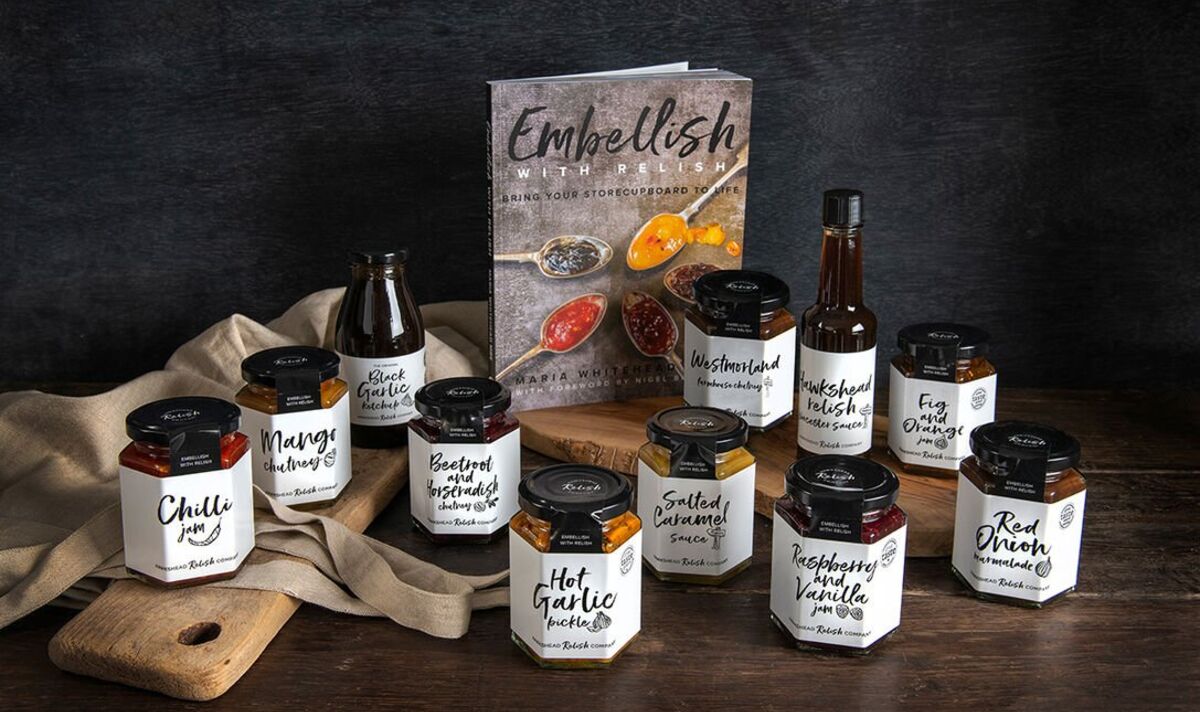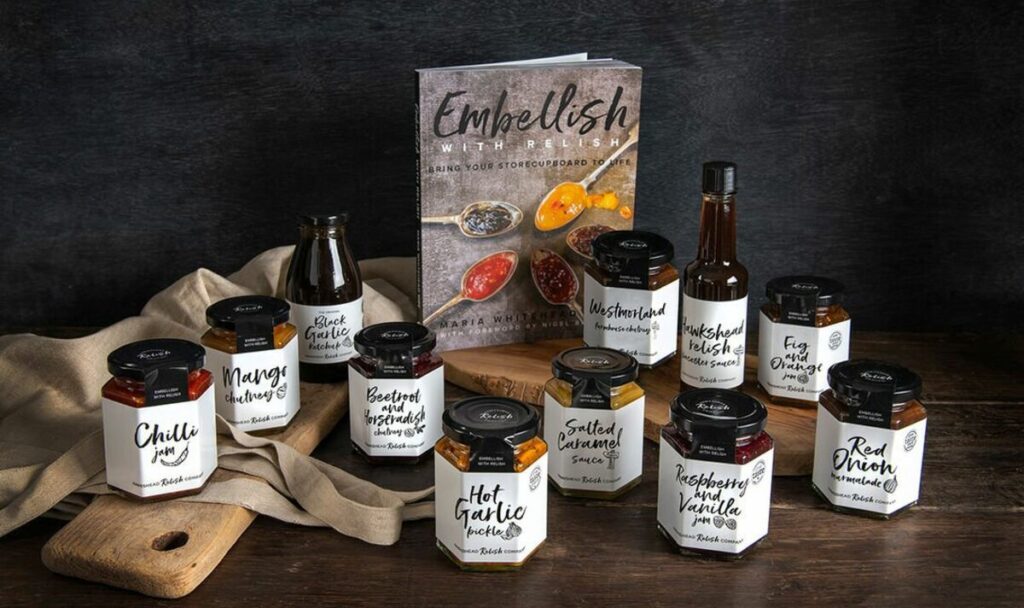 For foodies, Happiness-is-Hawkshead can mean its zinging Black Garlic Ketchup. An original marinade or dip with ultra slow-cooked cloves that release sweetness, it works a treat with the likes of battered cod and chips, while the darkly rich and fruity Westmorland Farmhouse Chutney is a perennial favourite supercharging sandwiches.
And good news is spreading too among home bakers about Hawkshead's softer Raspberry and Vanilla Jam, and what it can do for their sponge cakes.
The condiments make perfect festive gifts and Hawkshead's tasty Couture collections have proved massive hits, not least for their decorative, keepsake jars – recycled glass of course.
Even more important however in this contentment story are the company's 30 staff. "We're a family business and everyone is treated as part of that which is so important when you consider how much of someone's time is spent working," explains Maria, who founded the business with husband Mark in 1999 and whose daughters Izzy and Abbie are part of the team.
Originally designed to complement a branch of a café the couple had featuring regional produce, Hawkshead's phenomenal success led to it taking over.
READ MORE Eurozone hammer blow as gloomy forecast warns of 'sluggish' economic growth
Now turning over more than £2million annually with a 10 per cent year-on-year growth rate forecast, the company has been garlanded with scores of fine food awards and with Maria and Mark – aka "the alchemist" for his culinary innovations – receiving MBEs for their services to Cumbria's food industry.
Everything, from the office, kitchens and shop to the warehouse and labelling, is carried out in-house.
And what a "house" this is with the business based in a converted 16th century Grade 1 listed barn beside picturesque Esthwaite Water and the village of Hawkshead in Cumbria's Lake District National Park.
Behind its doors amid the sounds of laughter, a wealth of aromas swirl as pickles, relishes, preserves and sauces are conjured from thousands of ingredients to create 150 products and despatch more than a million jars a year.
These go direct to consumers, to farm shops wanting a speciality offering, as a private label for homeware favourite Lakeland and to premium grocers such as Harvey Nichols and Fortnum & Mason.
Don't miss… Friends stars' net worths – and tragic Matthew Perry was one of the richest
Advert-free experience without interruptions.
Rocket-fast speedy loading pages.
Exclusive & Unlimited access to all our content.
Chef Tom Kerridge's group of restaurants is a major supporter as is supermarket chain Booths.
Central to all this is Hawkshead's artisan production which is by hand using open pans, a more expensive process but one that maximises flavours.
"Small batch production ensures we're nimble and can work closely with trends. People read ingredient labels much more closely these days and foods like ours, that are unprocessed, vegetarian and nut and gluten free are increasingly popular," observes Maria who produced her Embellish with Relish cookbook to inspire customers make the most of different condiments such as stickier chutneys and softer, salsa-like relishes as well to ensure nothing is wasted and store cupboards stay clutter free.
In a different venture with Lakeland it has produced a range of Slow Cooker Sauces to work alongside their machines. "We tested recipes ensuring they could be adapted to various meats and vegetables to create the best home-cooked experiences, yet do not contain any of the preservatives found in many mass-produced versions," adds Mark.
And as a government export champion for England's north west, "we support other small businesses," say the pair "and always tell them 'If we can do it you can too'."
www.hawkshead.com, www.lakeland.co.uk
Source: Read Full Article