Bethenny Frankel Reacts To Deadline Report On NBCUniversal Reality TV Cast Changes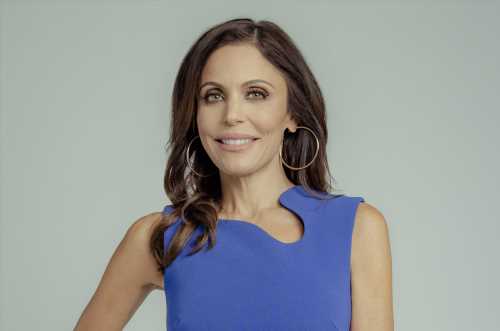 Bethenny Frankel has responded to Deadline's story today regading changes mandated by NBCUniversal for its reality stars.
The company, which is behind unscripted hits such as The Real Housewives franchise, Below Deck, Vanderpump Rules and competition series such as The Traitors and America's Got Talent, is now increasing its requirements around anti-discrimination and harassment policies, making an inclusive workplace and channels to report concerns and violations.
Frankel, who has been pushing for better treatment for her fellow reality TV stars, posted to Instagram about the Deadline report.
Related Stories
Breaking News
NBCUniversal Strengthens Workplace Conduct Guidelines For Reality Shows
Breaking News
Rick Cordella Elevated To President Of NBC Sports
"It's not easy to burn bridges and speak up about what should be obvious to many.
"There are very few times in my career and life when I have been certain that I am on the right path, albeit a challenging one… but worth the fight for a cause.
"To the ignorant who have said that people sign up for mistreatment, shame on them. To my former colleague housewives who said that it doesn't apply to them because they know how to handle themselves, when others with less power can't, I can explain it to you but I can't understand it for you. To the ones strong enough to speak up and reach out to me, your courage is commended. I don't begrudge or blame the talent as they are there for ratings FOR PROFIT by any means necessary, in a zero sum game where you are winning or losing. They are the unsullied warriors there to play a dangerous game.
"To my former employers at NBC Universal and Frances Berwick, who I have always enjoyed, liked, admired and genuinely respected, Bravo to you.
"You are a strong example to women, to executives and to other networks and streamers who have already begun to fall in line and make changes.
"Life is about learning and changing and making difficult choices. If it was easy, everyone would do it."
She concluded, "The change is happening… the reality reckoning is here. PS. This conversation is far from over. We are just getting started…"
@sagaftra@bravotv@deadline
https://www.instagram.com/p/CxgfhdfyrqI/
https://www.instagram.com/p/CxgfhdfyrqI/
A post shared by Bethenny Frankel (@bethennyfrankel)
Must Read Stories
Week 21: Reasons For Optimism About WGA Deal & Renaissance Of Unions
NBCUniversal Strengthens Workplace Conduct Guidelines For Reality Shows
'Expendables 4' Looking At Franchise-Low $8M-$10M Domestic Opening
John Carney On Influence Of Cassavetes & Scorsese Pics: The Film That Lit My Fuse
Read More About:
Source: Read Full Article