Will Ethereum Flip Bitcoin? Crypto Analyst Explains How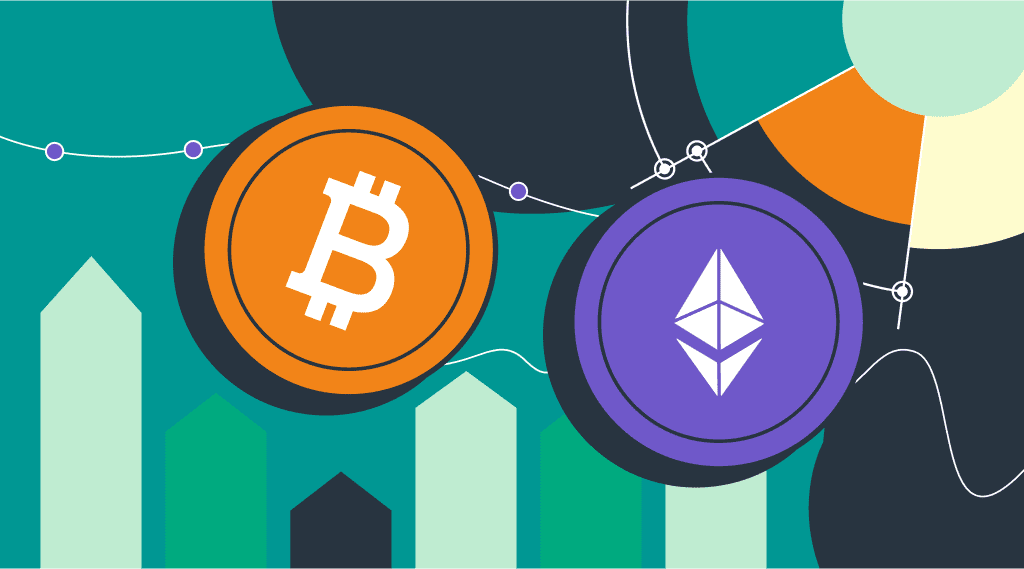 As the largest cryptocurrency, Bitcoin (BTC) has always dominated the headlines and drives the mainstream hype around cryptocurrencies. In terms of performance, it's no news Ethereum (ETH) has followed behind BTC in the past few years. However, according to crypto analyst Dave the Wave, Ethereum could outperform Bitcoin in the coming years. 
A Different Perspective
Dave the Wave took to social media to share his views on the Ethereum/Bitcoin price action. The current trajectory shows Ethereum has been falling against Bitcoin in terms of performance since the beginning of the year. 
A more in-depth examination reveals that Ethereum has been following a pattern of lower highs and lower lows, which is indicative of a continued downward trend. However, according to the pseudonymous crypto analyst, a larger timeframe presents a better view of the general situation of things. 
"The longer timeframe trumps the shorter, and helps to predict future price action, which is what speculation is all about, as opposed to simply describing recent past price action," he said.
ETH/ BTC
Careful of [shorter-term] hindsight bias – it's a series of lower highs until it's not.
The longer time-frame trumps the shorter…. and helps to predict future price action, which is what speculation is all about, as opposed to simply describing recent past price… pic.twitter.com/kMrqN3istb
— dave the wave🌊🌓 (@davthewave) September 29, 2023
A closer look into a multi-year timeframe shows a falling wedge has been forming in the Ethereum/Bitcoin pair's performance since July of 2022. The current situation shows the formation of this wedge might be nearing its end which indicates a decrease in downside momentum and a potential trend reversal. 
This possible reversal is reiterated by the Fibonacci indicator, which shows the downward trend is at the 0.236 level.
Can Ethereum Outperform Bitcoin?
Ethereum has frequently outperformed Bitcoin for periods stretching months at a time. The ecosystem also has a few key advantages over BTX that could help it outperform in the coming years. 
Although Bitcoin still reigns as the top cryptocurrency, Ethereum seems poised to gain more mainstream traction in the coming years. As more projects and blockchains are built and connected to the Ethereum network, we could see Ethereum flip Bitcoin in terms of performance as early as next year.
BTC Remains The Primary Vehicle For Wealth Creation
Bitcoin still remains the primary vehicle for building wealth in both the crypto and traditional markets. According to Dave The Wave, Bitcoin is poised to continue on this trajectory for the next few years before becoming fully capitalized and on the same level as traditional markets. The analyst makes this prediction by sharing a logarithmic growth curve chart showing BTC still has a higher chance for growth in the longer term.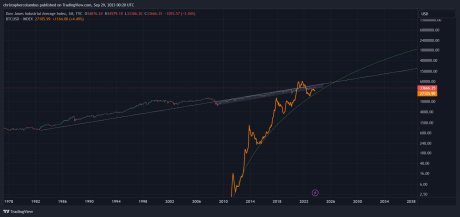 BTC chart for growth | Source: X
Bitcoin, in particular, has led the crypto markets in gains for the past week. Meanwhile, Ethereum has also recorded gains of 9.82% in a 7-day timeframe and is currently trading at $1,730. However, Ethereum faces a resistance at $1,750 which could force a downside correction. 
Source: Read Full Article