Cryptos Spooked By Fed's Warning Of Another Hike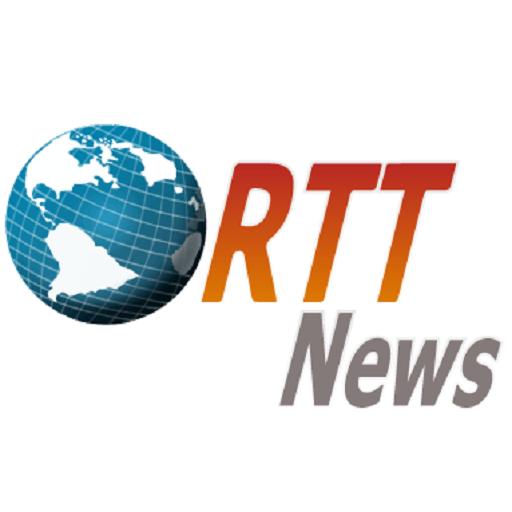 Cryptocurrencies remain muted as the Fed warned of one more rate hike before the end of the year. In its meeting that concluded on Wednesday, the Federal Reserve had as widely expected skipped a rate hike and maintained rates at a 22-year high.
Meanwhile, central banks of Sweden and Norway raised rates by 25 basis points whereas the Bank of England as well as Swiss National Bank opted for a pause to take stock of the effects of the cumulative tightening.
The Fed also published its latest assessment on inflation, economic growth and unemployment. In the Summary of Economic Projections issued on Wednesday, the Fed has lifted the inflation forecast for 2023 to 3.3 percent, versus 3.2 percent projected in June and 3.3 percent projected in March. Inflation is seen reducing to 2.5 percent by 2024 and 2.2 percent by 2025.
The forecast of growth or the change in real GDP in 2023 has been hiked to 2.1 percent, from 1 percent projected in June and 0.4 percent projected in March. The 2023 unemployment rate has been forecast to fall to 3.8 percent, from 4.1 percent projected in June and 4.5 percent projected in March.
The median year-end projection for the federal funds rate has been retained at 5.6 percent. The same is projected to decrease to 5.1 percent by 2024, to 3.9 percent by 2025 and to 2.5 percent in the longer run.
In short, the Fed has acknowledged that inflationary pressures persist and stressed on the importance of restoring price stability. It has also taken cognizance of the resilience in the American economy, despite indications of slowing job growth.
Fears of the Fed's tightening leading to a full-blown recession still linger, even as markets watch whether the Fed would be able to tighten just enough to cool inflation without triggering a recession. The Fed Chair Jerome Powell had on Wednesday reiterated that it was indeed chasing a soft landing.
The actions by the Fed lifted the Dollar Index, a measure of the Dollar's strength against a basket of 6 currencies. The DXY touched a high of 105.47 on Wednesday and a more than six-month high of 105.69 on Thursday. It is currently hovering near 105.60.
Overall crypto market capitalization is currently at $1.06 trillion, versus $1.07 trillion a day earlier.
Bitcoin traded between a high of $27,289.77 and a low of $26,650.18 in the past 24 hours. The leading cryptocurrency has shed 1.4 percent in the past 24 hours and is currently trading at $26,728.12. It is however holding on to weekly gains of 1.4 percent and year-to-date gains of more than 60 percent.
Ether suffered higher losses and is trading at $1,593.60, shedding more than 2.3 percent in the past 24 hours. Ether has seen market value dip more than 1.8 percent in the past 7 days, limiting year-to-date gains to 32 percent.
Bitcoin dominates 49.3 percent of the overall crypto market followed by Ethereum that accounts for 18.1 percent of the overall market. Around 11.8 percent of the crypto market capitalization is attributed to stablecoins, leaving residual altcoins with a market share of a little more than 20 percent.
Al the major cryptocurrencies are trading in the red zone, with BNB shedding 2.6 percent, Solana losing 2.4 percent, XRP and Cardano declining 1.9 percent and Dogecoin slipping 0.7 percent.
45th ranked Immutable (IMX) surged a whopping 23 percent in the past 24 hours. IMX, the native ERC-20 utility token of Immutable, that positions itself as a layer-two scaling solution for NFTs on Ethereum has gained close to 35 percent in the past week and 73 percent on a year-to-date basis.
Toncoin (TON) that slipped to the 10th rank overall with an overnight decline of more than 7 percent is the greatest laggard. TON is however holding on to weekly gains of more than 22 percent.
69th ranked eCash (XEC) declined 6.7 percent. 40th ranked Optimism (OP) and 59th ranked THORChain (RUNE) followed with losses of close to 5 percent.
For More Cryptocurrency News, visit rttnews.com
Source: Read Full Article