Crypto Whales Acquire 30,000 BTC In Under a Week as Bitcoin Soars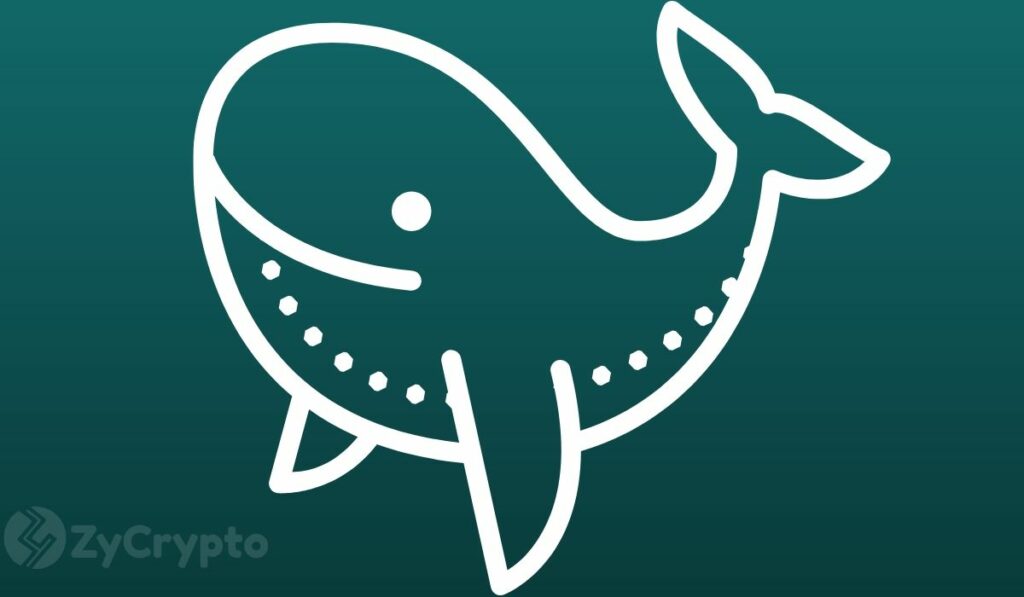 Bitcoin's (BTC) bullish momentum has spread to the broader crypto market this week, with all major cryptocurrencies booking impressive gains.
BTC, the leading digital currency, surged by almost 15% in the past 7 days, reaching a high of $35,000 before consolidating at around $34,358 Sunday. This remarkable performance came as Bitcoin continued to break fresh yearly highs, indicating a resurgence in investor confidence.
The upsurge in Bitcoin's price coincides with an intriguing development in the crypto world. On Saturday, renowned crypto analyst Ali Martinez made a significant revelation, highlighting that Bitcoin whales have acquired more than 30,000 BTC in just five days, worth nearly $1 billion. This revelation, supported by data from crypto analytics firm Santiment, highlights the substantial appetite for investment among these major players. To be recognized as a Bitcoin whale, one typically needs a wallet balance of at least 1,000 BTC.
Furthermore, earlier on Friday, Martinez pointed out that when examining the past two market cycles from the market bottom and comparing them with the current Bitcoin trend, it suggests that it is still a favourable time to infuse in BTC, with the next market top for Bitcoin occurring around October 2025.
Elsewhere, Veteran trader Peter Brandt agreed with a tweet by Real Vision CEO Raoul Paul, underscoring how when the global money supply is on the rise, Bitcoin typically sees strong performance. Raoul specifically pointed out positive signals for Bitcoin, including an upturn in the Weekly Global Liquidity Index, GMI Total Liquidity, and Fed Net Liquidity, collectively contributing to a favourable outlook for Bitcoin.

However, on-chain data reveals a nuanced perspective on the market. Following the recent Bitcoin price rally, two noteworthy developments have emerged in on-chain data analysis.
On Friday, Julio Moreno, Head of Research at CryptoQuant, noted that Short-term holders have been "selling" at the highest profit margin since April, suggesting that some investors are taking advantage of the recent price surge to realize profits. Simultaneously, he noted that whales are "spending" at the highest level since June, signifying significant activity among large investors.
"This could be consistent with a pause in the rally," said Moreno.
Nonetheless, despite Bitcoin's price pause, some analysts remain firmly bullish on the top cryptocurrency. Notably, pseudonymous crypto analyst "Titan of Crypto" boldly predicted that Bitcoin could reach a remarkable $69,000 by August 2024.
Drawing parallels to historical market cycles on Sunday, the analyst pointed out that the current cycle closely resembles the second cycle in Bitcoin's history.
"In the 2nd cycle it took 41 months for Bitcoin to reach its previous ATH and breaks it. If BTC were to replicate what it this cycle, 41 months would lead the price to its previous ATH in August 2024," tweeted the pundit.
Source: Read Full Article