Here's What the Women's Health Protection Act Could Mean For Abortion Access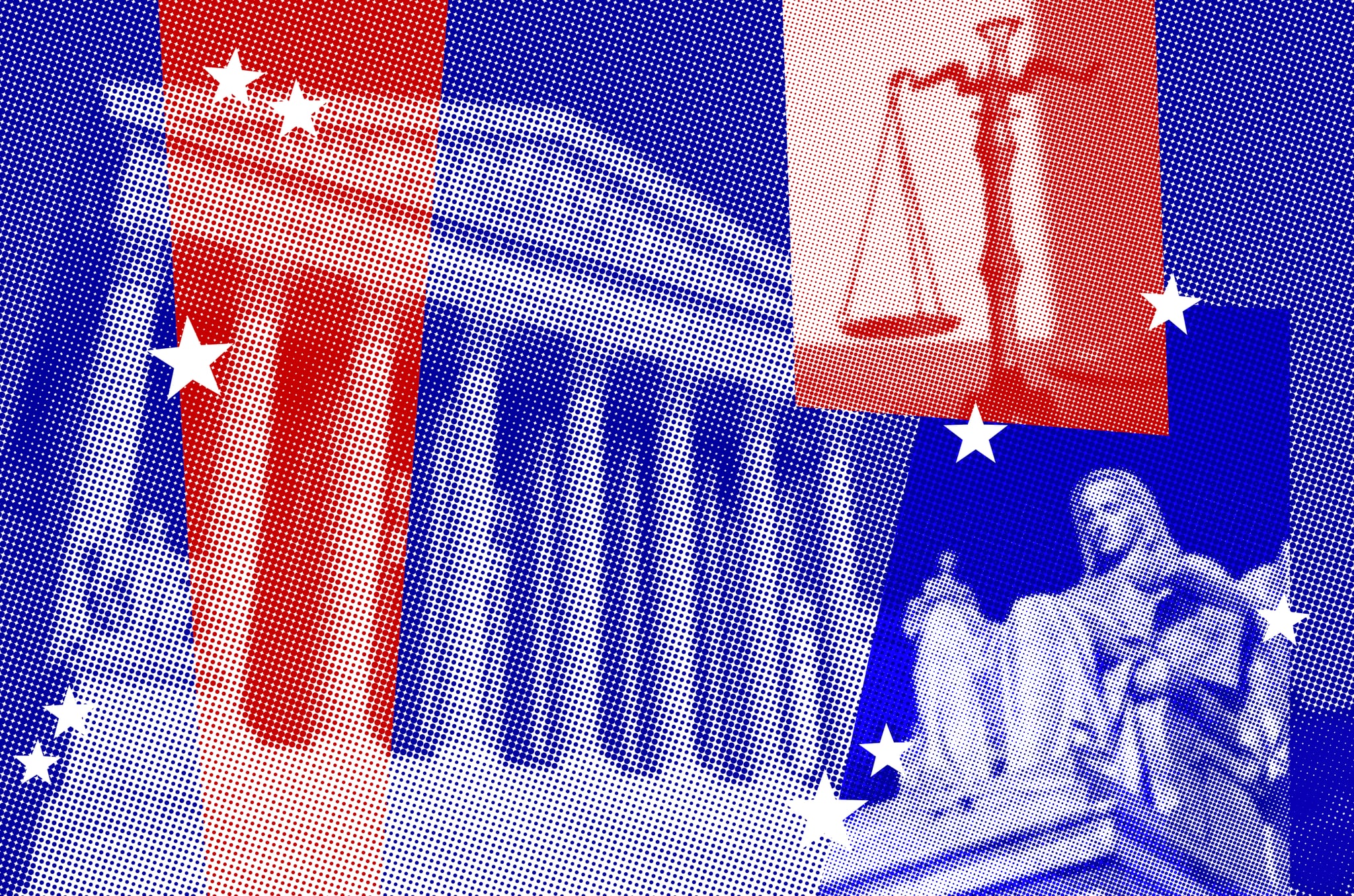 When Roe was overturned in the now-infamous Supreme Court Case Dobbs v. Jackson Women's Health Organization, women and people with the capacity to become pregnant all over the country braced themselves for an uncertain, dangerous time. In the months following the SCOTUS decision, there's been a storm of legislation from states like Texas, Wisconsin, and Mississippi (as well as a slew of other so-called trigger states), as well as proposed bills and executive action on the federal level.
Back in August, President Biden signed an executive order to protect people who must cross state lines in order to access abortion care, while the following month Republicans introduced a nationwide abortion ban (the bill, introduced by Sen. Lindsey Graham, was not expected to pass, but sent a chilling message to the entire country). Meanwhile, Roe's overturn and accompanying statement from Supreme Court Justice Clarence Thomas has called into question the safety of gay marriage, resulting in The Respect for Marriage Act, meant to protect same-sex and interracial marriages regardless of the state they lived in.
At a time when the majority of Americans support abortion access, federal, wide-reaching legislation protecting abortion access is more important than ever. A new piece of federal legislation — The Women's Health Protection Act (WHPA) — is meant to do just that.
Below, we'll break down exactly what the Women's Health Protection Act is and how it may help improve abortion access across the country.
What Is The Women's Health Protection Act?
The WHPA is a piece of federal legislation reintroduced to Congress June 8, 2021, after its first introduction in 2013. If passed, the WHPA will create new legal protection for the right to provide and access abortion care. The legislation will bypass "medically unnecessary restrictions and bans on abortion, including forced waiting periods, biased counseling, and pre-viability bans like the one in Texas," says The Center For Reproductive Rights.
"If enacted, WHPA would protect abortion access nationwide by creating a statutory right for health care providers to provide, and a corresponding right for their patients to receive, abortion care—free from restrictions and bans," The Center For Reproductive Rights continues.
Basically, what that means is the WHPA does two very important things. First, the legislation would protect the right to continue or end a pregnancy. Second, a healthcare provider's ability to offer and perform an abortion would be enshrined into law, regardless of a state's restrictions on the practice.
Will The Women's Health Protection Act Pass?
The good news is that the WHPA already passed in the U.S. House, but NPR reports that the passage was largely symbolic as the Senate vote is much less likely to pass (10 Republicans and every Democrat would have to affirm the bill in order to meet the 60-vote threshold to beat a filibuster, per NPR).
However, in a POPSUGAR interview with Vice President Kamala Harris, she says President Biden is prepared to sign the WHPA should it pass.
"But we need two more senators for [President Biden] to be able to sign [WHPA]. And what that means is that if that bill gets passed, if he's able to sign it into law, these states can no longer ban abortion without exceptions for rape or incest. They can no longer punish doctors and nurses and healthcare providers. So that's important," says Harris.
In addition to the President's support, the WHPA is endorsed by The Center for Reproductive Rights and NARAL Pro-Choice America.
The Women's Health Protection Act was introduced into the Senate this May, but only time will tell if it passes.
What Can I Do To Support The Women's Health Protection Act?
The Center for Repoductive Rights has a national campaign in support of the WHPA. If you want to support nationwide abortion access, you can visit campaign's website to lend your support. In the meantime, you should contact your representative and voice your support of the WHPA. You can find and get in touch with your representative here.
Source: Read Full Article