Venezuelan Children Fed With Bitcoin Cash While the World Stands Witness to Americas' Worst Refugee Crisis in History
It's as if overnight, what was once lush and rich has become misery land. Not by war this time, but by the utter mismanagement of the fiat money central bankers are so keen to ask us to trust.
Half a million Venezuelans have crossed the border to Colombia in what some are calling the worst refugee crisis to hit Americas. That's the official number, the true displacement no one knows.
Colombia can't quite cope. They have asked for international assistance. The border crossing was recently closed, with scenes of panic once more not on our TV screens, but on our internet videos.
The elite is busy with the devil's game: geopolitics. A game that always ends in war, and that's what they are talking of. Some piece of land which might or might not be invaded. For what care who is to know.
It might be that Brazil, which itself has seen many economic migrants, might be facing the pressure. Yet an escalation is guaranteed to make the situation worse. For though little we know of Maduro's popularity in the country or Venezuelan politics, that he stands in the face of such misery suggests incursion would equal conflict.
Yet in this world of global networks, with direct communications between peoples without requiring TV intermediaries or gatekeepers, we need no longer just watch. We can help without even setting foot in the country, for the people now have a people's money.
No bank, no government, can stand in the way of a Bitcoin Cash transfer. A transfer that within hours turns into rice, fruit, even meat. A brief luxury to be enjoyed by hungry children to forget, at least for a moment, the surrounding misery.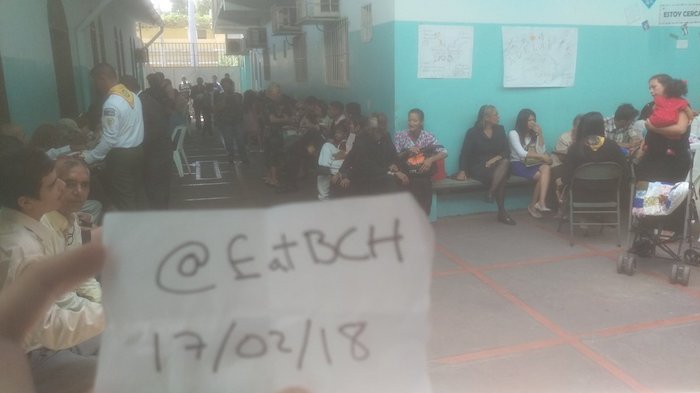 When we asked in January "Can Bitcoin Cash Rescue Venezuelans," we didn't think a movement of sorts would be born. But some took the initiative to tip online Venezuelans with BCH in amounts ranging from $10-$100.
Suddenly, a pouring of gratitude followed, and a friendship of sorts between two, sometimes overlapping, communities was formed.
Entrepreneurial samaritans grabbed that opportunity and directed it towards concrete results. And just like that, with no centralized leadership, very much spontaneously, a pipeline of sorts has formed. A pipeline that allows you to convert your Bitcoin Cash to a meal for a Venezuelan child.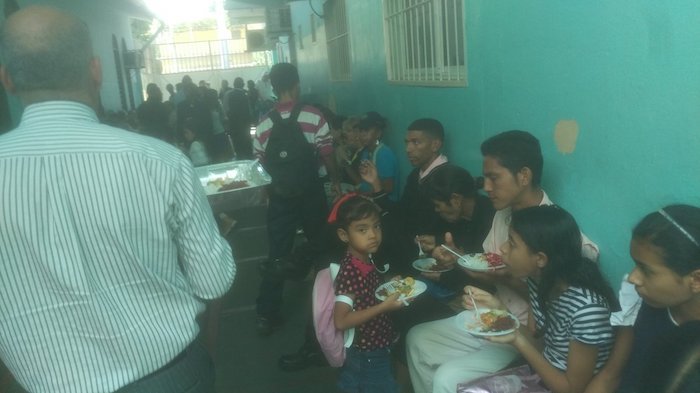 We never know when misery strikes, but in our lifetime we have seen many countries fall to their knees. Even in rich lands, natural disasters can lead to human tragedy.
Some of us might have even been at the unlucky end of it, and all of us have been made to feel far better by the kind actions of a complete stranger.
In a world which no longer sings Feed the Children, where two decades have consumed natural love with hate and war, it might perhaps be time to remember once again just how much power a people united have to change the devil's game to a love anthem.
And while a meal here or there might not do much but to stand as a kind gesture to remember, the seed of a people's money, which can turn into food like any other money, can slowly, unnoticeably, grow into an avalanche.
There might be few businesses in Venezuela now accepting cryptos for their immediate need is to feed. But there might be many who remember how cryptos came to their aid when needed.
How strangers from across the world, ordinary men and women just like them, stood up when their governments stood by. How they discarded politics, how they discarded propaganda, and gave priority to the natural love within us all.
And they did so perhaps altruistically, or selfishly. For if we ourselves happen to fall into such an unfortunate situation, we'd like to think others will remember the kindness of strangers, and so be kind to us.
And as those who have been at the end of it might recall, few things are remembered more fondly than a person or people who give love in a time of want.
Love we can now send without needing banks, which would probably not transfer our money in any event, either on their end or our end. Without really needing much at all, but a willingness to sing for Venezuelans, just as we sang for the Cypriots.
Source: Read Full Article