Ethereum Daily Discussion Turns Into a Bit of a Ghost-Town
Where did everyone go? So seems to be asking everyone, with their meta-comments adding to some of the lowest discussion numbers seen in quite some time.
"Where everyone at? It's been lonely all weekend. Is everyone gone…. Where to? I'm scared," an ethtrader says, presumably somewhat jokingly.
While yesterday there were about ten comments saying something to the effect of "69 comments in 5h?" The daily, however, did end with nearly 600 comments, which sounds like a lot, but you compare it to the usual 4k-5k and you see why some feel like they are walking among tumbleweeds.
The reason is, of course, a somewhat straight line we have been seeing for quite some time. Ethereum opened the month at around $800-$900 and might end the month at around the same price: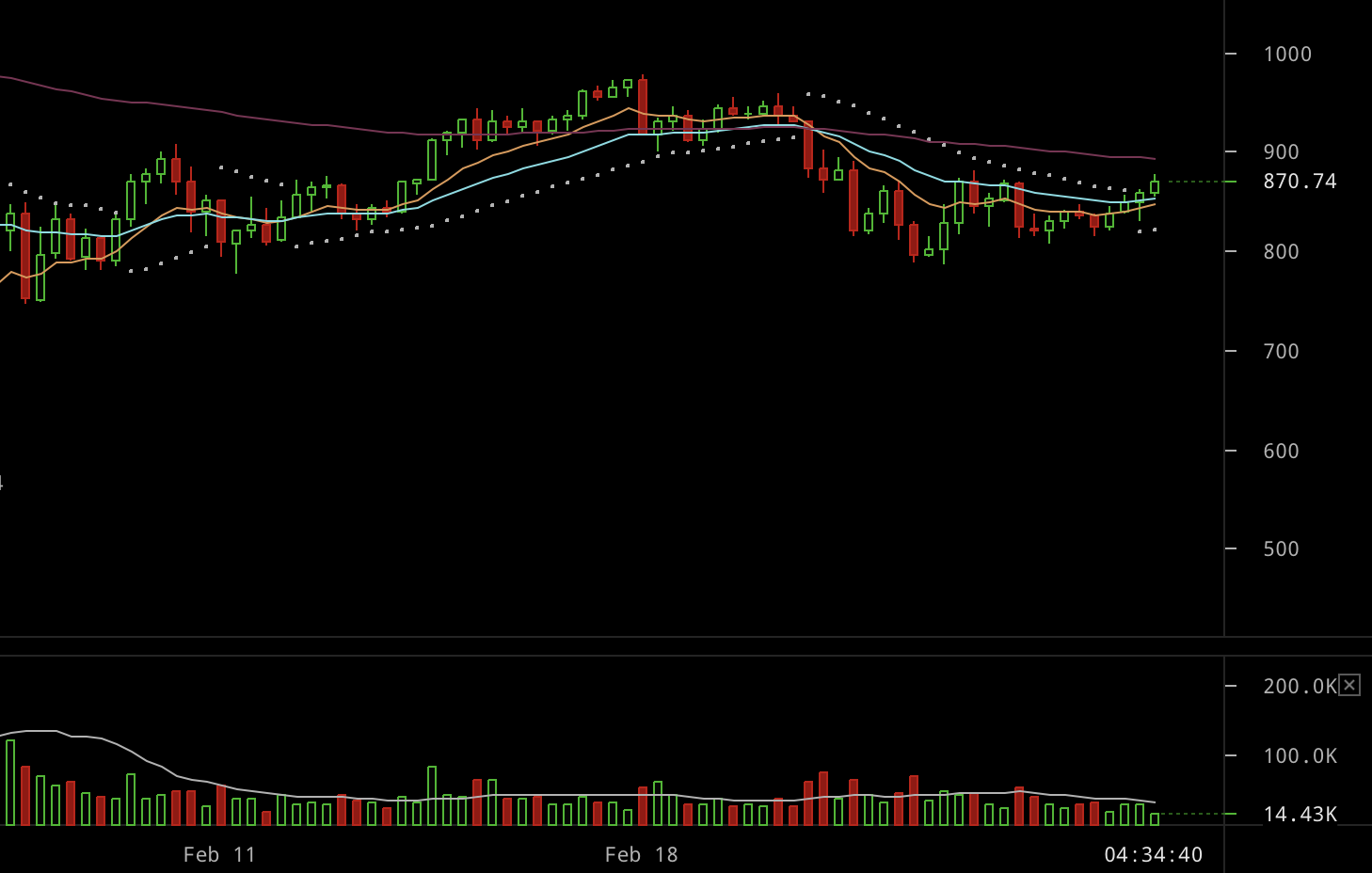 Such sideway's behavior can be a relief after an intense January when a day felt like a year. The market now has clearly calmed down a bit, with some consolidation going on.
That might mean the bears have run out of ammo, with everyone who wanted to sell perhaps having done so by now, but we don't dare say that because price does have a tendency to surprise.
It could also mean a lot of fiat that sold high might be waiting on the sidelines to see whether they can now buy low. But markets being markets, they could instead have another bear dance. Who knows.
All we know is that it's a bit quiet. The South Korean drama is now over. Regulators said what they had to say. So did the bankers. We now kind of know where everyone stands.
And just like winter cleared the trees and gave way for new greens, so too perhaps in this space. Which is why this is usually our favorite time. When we can relax, and maybe even catch up with some projects to see what they're doing.
Source: Read Full Article