New mutual fund schemes with performance-based fee on anvil
The Securities and Exchange Board of India (Sebi) is considering a proposal to allow mutual funds (MFs) to charge a fee based on their performance, said Ananta Barua, whole-time member of the markets regulator.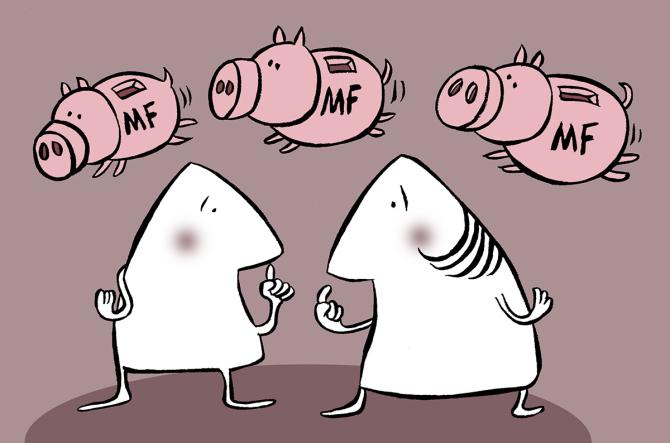 He said the proposal is being reviewed by a working group formed to look into cost structures.
"One working group has been set up which is going to review… One of the suggestions is that if any scheme or fund is performing well above the benchmark, it (fee) can be linked to its performance.
"When the committee finds merit, we can take it through a consultation paper," said Barua at the CII Mutual Fund Summit.
The proposal for performance-linked schemes is part of a slew of ongoing consultations on rationalising costs and expenses for mutual fund investors.
Though he didn't disclose the contours of the proposed new fee structure, industry players said Sebi may create an optional new category just like direct plans.
Under this, the base fee charged would be reduced and additional charges would be based on performance.
Experts are of the opinion that this may even give scope for disincentives like cutting the fee paid to mutual funds in case of constant underperformance versus the benchmark.
"Whatever benefits the industry is gaining because of the efficiencies built into the systems over time should be passed on to customers.
"From that perspective, we regularly try to rationalise costs.
"We will soon come out with a very elaborative consultation paper on the cost structure," said Manoj Kumar, executive director, Sebi, at the event.
At present, mutual funds are only allowed to charge a fixed fee, while other pooled investment products, such as portfolio management services (PMS) and alternative investment funds (AIFs), have performance-linked fee structures.
Under such structures, the asset manager is allowed to levy an additional charge if the fund consistently outperforms a relevant benchmark index and gives higher annualised returns.
The proposal comes at a time when the regulator is planning to overhaul the expense structure of mutual funds.
After a board meeting last month, Sebi chief indicated it's looking to introduce new total expense ratio (TER) slabs linked to total equity and debt assets by replacing the current ones that are linked to assets of an individual scheme.
Other than that, Sebi wants to make TER all-inclusive.
It wants AMCs to bring expenses like brokerage and goods and services tax (GST) on management fee within TER.
Amongst other measures to streamline operations and functioning in the mutual fund industry, the markets regulator is looking at a relatively comprehensive set of regulations called MF Lite.
Under the discussions for MF Lite, certain requirements on net worth, etc, may be done away with for any entity planning to launch passive-themed funds.
Kumar also hinted at a wider campaign by Amfi to reach out to investors across India, something which was being tried through the incentives provided for B30 cities.
"Sebi is working on building a new improved and inclusive framework of B30 incentives which will be far more superior," added Kumar.
Additionally, the Association of Mutual Funds of India (Amfi) may also be given additional self-regulatory responsibilities to cut down the time required for certain steps and to enhance market monitoring.
Source: Read Full Article