High Covid toll sounds death knell for cement industry
Deaths of drivers, dealers, contractors and also employees have hit the industry really very hard.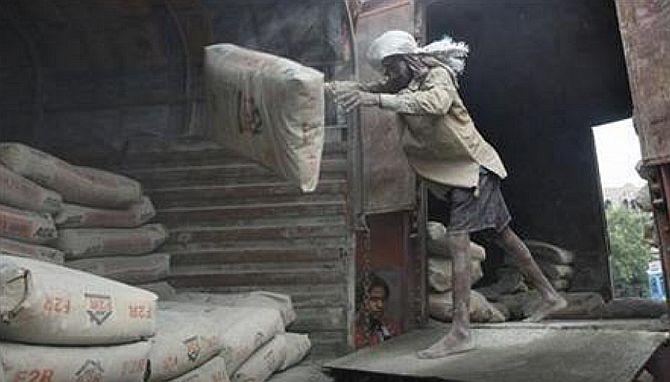 With the increased death rate in the ongoing second wave of Covid-19, domestic cement companies are in no better condition than they were in the April-June quarter of FY21 when the country faced nationwide lockdown.
"This wave has had high death rate which has impacted the business.
"We are in no better situation than last (year) April.
"Deaths of drivers, dealers, contractors and also employees have hit the industry really very hard since April (FY22)," M Ravinder Reddy, director of Bharathi Cements told Business Standard.
Last year, a broken supply chain due to the Covid-induced nationwide lockdown created cement shortage in the market leading to infrastructure projects facing execution delays.
"This year is no better. The only difference between this April (FY22) and last year is that our (industry) sales have been about 30 per cent unlike last year same month, when we (industry) hit a zero due to the three-week complete nationwide lockdown.
"Overall business scenario remains as bad as last year," Reddy added.
Ambuja Cement, Shree Cement, Aditya Birla Group company UltraTech Cement, Dalmia Cement and ACC among others are some of the large players in the domestic market.
The strong ongoing second wave expected to recede in coming weeks is likely to lead to pent-up demand in the market in coming months, said industry officials.
"We are expecting the pent-up demand to start from July onwards.
"Just like last year, the pick-up would be stronger October onwards.
"We (industry) are mostly likely to follow the same demand pattern as FY21 even this year," said a cement company official on condition of anonymity.
That's not all. Amid the ongoing second wave of Covid-19, continuously rising fuel prices are further putting pressure on cement players, in turn acting as a double-whammy.
"Freights have gone up between 2-10 percent due to rise in diesel prices.
"Hike is varying depending upon the route. So to that extent input costs have also gone up," said Hari Mohan Bangur, managing director of Shree Cement without divulging if the hike has been passed onto customers.
In April last year, diesel prices hovered around 65 rupees per litre.
Prices, however, jumped to about 85 rupees per litre in April 2021 and are currently hovering around 93 rupees per litre.
Cost inflation driven by fuel cost (imported coal and pet-coke) and logistic expenses (higher diesel prices) could continue to weigh on the sector's performance if cement prices are not raised further, brokerages said in Q4 FY21 preview reports.
The industry in 2020 did face fresh orders of investigation with regard to cartelisation from Competition Commission of India.
Price hikes by cement players since then have been cautious and largely been prompted by higher input costs.
Pricing has held up well across regions and the industry average price is flat month-on-month in May and up 6 percent sequentially in 1QFY22 – led by sharp hikes in East, South, and Maharashtra, said Motilal Oswal sector update report.
"With strong price hikes seen in March and April, we estimate that the industry has fully passed on the cost inflation to customers," it said.
This should drive healthy earnings before interest, taxes, depreciation and ammortisation (EBITDA) in 1QFY22 despite lower volumes, said the report.
Amid the ongoing second wave and a likely third wave of Covid-19, while technology has been playing a big role in the logistics segment for the industry, it is has had its limitations, said officials.
"Bulk movement of cement is taking place with the help of technology. There is no doubt about it. But for retail, where last mile delivery comes in picture, we need manpower. There is no alternative for that. Increased deaths this time, even in rural parts of the country have therefore hit us (industry) hard," said Reddy.
Source: Read Full Article